Adventure games for Windows
Feeling bored? Wish to try something special? Absolutist is the source of best adventure games for PC whether you prefer classic detective games, haunted stories, dark mystery games, treasure hunt and much more. For the past few years we observed the rise of popularity of so-called HOPA games. The abbreviation stands for hidden object puzzle adventure and presumes that a player has to complete a number of mini-games and hidden object scenes to proceed with the storyline. It is particularly characteristic of lite adventure games for girls, in which the main character, usually a brave young lady embarks on a risky journey, searching for powerful ancient artifacts or her lost family.
Although the seek-and-find tasks may be presented differently and display great creativity of game designers, there is still a part of casual audience that prefer pure find-and-apply gameplay. Here at Absolutist we care that such fans of old-school quests can also download something to their taste at our portal. Just in case we recommend that our users take advantage of free one-hour trial to make sure that game is worth purchasing and operates flawlessly on their desktop device before they actually order its full version.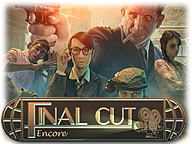 Final Cut:
Encore
Your murderous half-sister has escaped, and you've got the last piece of your father's treacherous film projector!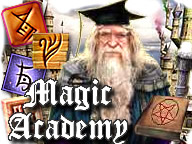 Magic Academy
Explore a magical and mysterious atmosphere as you investigate the sudden disappearance of your sister from the Magic Academy. Enter the Higher Academy of Arwindale and begin your investigation straight away.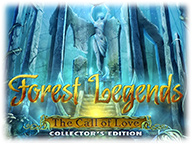 Forest Legends:
The Call of Love
Epic in scope and exploring themes of love and belief, Forest Legends:The Call of Love will captivate you from beginning to end!
Gothic Fiction:
Dark Saga
Rescue Hannah before she becomes part of the school's terrible legacy in Gothic Fiction: Dark Saga!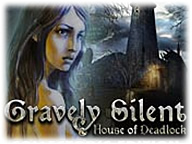 Gravely Silent:
House of Deadlock
After receiving a troubling phone call from your brother-in-law, you're off on an adventure! Investigate the troubling scene and discover the truth in Gravely Silent: House of Deadlock.
Green Moon
You have inherited a neglected house. After examining it, you become an owner of the ancient mystery, which you will have to reveal and make come true!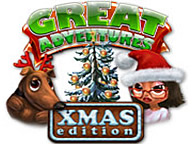 Great Adventures:
Xmas Edition
Go on a Great Adventure and celebrate the holidays in this fun and exciting Adventure game! Dive into the Christmas spirit as you experience Great Adventure: Xmas Edition!
Grim Facade:
Cost of Jealousy
You have been called to Spain to investigate the murder of a grieving woman's husband.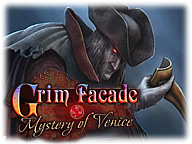 Grim Facade:
Mystery of Venice
The two young women had just left a masquerade ball in a gondola when they went missing. The driver of the gondola was a man wearing a mask of Medico Della Peste.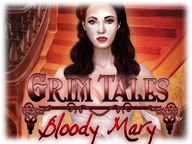 Grim Tales:
Bloody Mary
The teachers have gone missing, her classmates are becoming violent, and shadow creatures are haunting every corner.
Grim Facade:
Sinister Obsession
Can you uncover the truth before you become the next page in the killer's diary?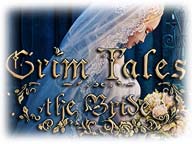 Grim Tales:
The Bride
After your sister vanishes on her wedding day no one has any idea what happened to her, so it's up to you to find the truth! Some believe she drowned, but her body was never found. Return to the abandoned family mansion and search for clues.