Adventure games for Windows
Feeling bored? Wish to try something special? Absolutist is the source of best adventure games for PC whether you prefer classic detective games, haunted stories, dark mystery games, treasure hunt and much more. For the past few years we observed the rise of popularity of so-called HOPA games. The abbreviation stands for hidden object puzzle adventure and presumes that a player has to complete a number of mini-games and hidden object scenes to proceed with the storyline. It is particularly characteristic of lite adventure games for girls, in which the main character, usually a brave young lady embarks on a risky journey, searching for powerful ancient artifacts or her lost family.
Although the seek-and-find tasks may be presented differently and display great creativity of game designers, there is still a part of casual audience that prefer pure find-and-apply gameplay. Here at Absolutist we care that such fans of old-school quests can also download something to their taste at our portal. Just in case we recommend that our users take advantage of free one-hour trial to make sure that game is worth purchasing and operates flawlessly on their desktop device before they actually order its full version.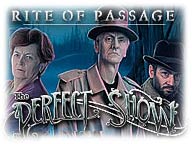 Rite of Passage:
The Perfect Show
Uncover secrets, solve challenging problems and encounter enigmatic characters in Rite of Passage: The Perfect Show!
Royal Detective:
The Lord of Statues
Find out who enchanted the statues in Royal Detective: The Lord of Statues!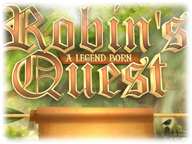 Robin's Quest:
A Legend Born
Ordinary people were taxed to near starvation. So, brave Robin decided to save the poor. After helping the hero gather a band, you will solve different puzzles, master interesting minigames and win archery competitions in this captivating game!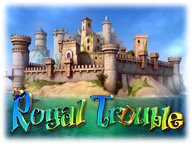 Royal Trouble
Princess Loreen and Prince Nathaniel have been kidnapped, and need your help to escape from a mysterious dungeon! Control both characters and manage both of their inventories in Royal Trouble, a fast-paced Hidden Object Puzzle Adventure game!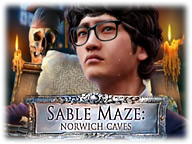 Sable Maze:
Norwich Caves
Dig deep and keep your head above water in Sable Maze: Norwich Caves, an intriguing Hidden-Object Puzzle Adventure game.
Sacra Terra:
Angelic Night
Use your cunning to defeat each demon and rescue humanity from destruction! As you explore a decaying hospital, unlock the secrets of a medieval abbey, and search eerie catacombs, you'll receive help from a pure spirit known only as Angel.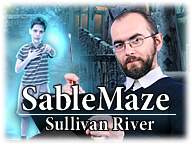 Sable Maze:
Sullivan River
Every night you have the same nightmare. You see children wandering through a maze, crying for help. To stop them, you must return to Sullivan River Summer Camp to uncover what happened during that long-forgotten summer.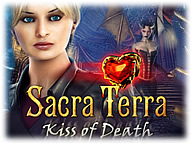 Sacra Terra:
Kiss of Death
Set out to rescue your fiance from a supernatural force that feeds on human suffering in Sacra Terra: Kiss of Death!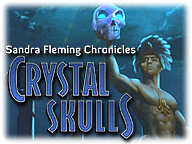 Sandra Fleming Chronicles:
Crystal Skull
The legendary Crystal Skulls have been lost for centuries. Sandra Fleming is hired to find them for Professor Harold Wagner in Sandra Fleming Chronicles: The Crystal Skull!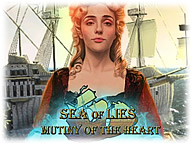 Sea of Lies:
Mutiny of the Heart
Based on the true story of a famous pirate, Sea of Lies: Mutiny of the Heart takes you on a rollicking adventure!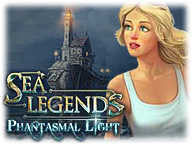 Sea Legends:
Phantasmal Light
Waking up on a mysterious island, Jane must now figure out what happened with her beloved Mike!
Secrets of the Dark:
Eclipse Mountain
Follow clues left by stone monks in a deserted town in Thailand to uncover a thrilling mystery!