Adventure games for Windows
Feeling bored? Wish to try something special? Absolutist is the source of best adventure games for PC whether you prefer classic detective games, haunted stories, dark mystery games, treasure hunt and much more. For the past few years we observed the rise of popularity of so-called HOPA games. The abbreviation stands for hidden object puzzle adventure and presumes that a player has to complete a number of mini-games and hidden object scenes to proceed with the storyline. It is particularly characteristic of lite adventure games for girls, in which the main character, usually a brave young lady embarks on a risky journey, searching for powerful ancient artifacts or her lost family.
Although the seek-and-find tasks may be presented differently and display great creativity of game designers, there is still a part of casual audience that prefer pure find-and-apply gameplay. Here at Absolutist we care that such fans of old-school quests can also download something to their taste at our portal. Just in case we recommend that our users take advantage of free one-hour trial to make sure that game is worth purchasing and operates flawlessly on their desktop device before they actually order its full version.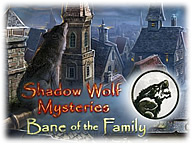 Shadow Wolf Mysteries:
Bane of Family
Return to the De la Fer estate to help the count unravel the curse that has been passed down through his family in Shadow Wolf Mysteries: Bane of the Family!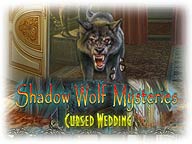 Shadow Wolf Mysteries:
Cursed Wedding
Explore the gorgeous streets of Paris as you uncover the truth behind the ancient werewolf curse in this thrilling Hidden Object game!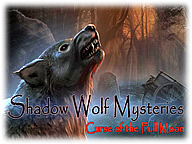 Shadow Wolf Mysteries:
Curse Full Moon
Called into a small city from the capitol, you have been put in charge of solving a string of mysterious murders! Around the same time as the murders, a wolf has been appearing around town and spooking the townsfolk.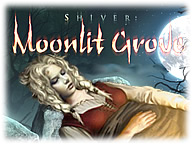 Shiver:
Moonlit Grove
You'll need all of your wits to survive the long night in Shiver: Moonlit Grove, a chilling Hidden Object Puzzle Adventure game.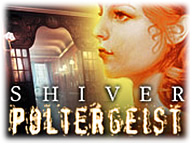 Shiver:
Poltergeist
Travel with Ricardo to his new estate and discover its terrifying history in Shiver: Poltergeist!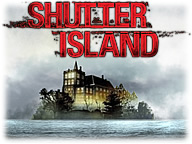 Shutter Island
US Marshal Teddy Daniels has come to Shutter Island, home of Ashecliffe Hospital for the Criminally Insane. Along with his partner Chuck Aule, he sets out to find an escaped patient, a murderess name Rachel Solando. Help them find the patient!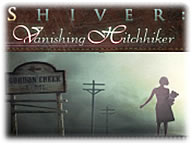 Shiver:
Vanishing Hitchhiker
Explore a spooky landscape as you figure out where the mysterious woman has gone in this exciting Hidden Object Puzzle Adventure game. Dive into a deeper mystery as you progress through incredible locations and scenes!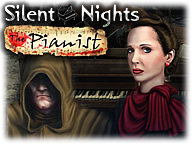 Silent Nights:
The Pianist
Explore hidden object scenes and get to the bottom of things before your sister's voice is silenced forever in Silent Nights: The Pianist!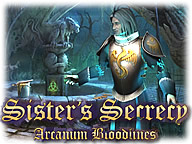 Sister's Secrecy:
Arcanum Bloodlines
Discover the connection between strange events and Belle's abduction in Sister's Secrecy: Arcanum Bloodlines!
Small Town Terrors:
Pilgrim's Hook
The only person that could bring you back to Pilgrim's Hook has called you out of the blue. Return to your childhood home and save your twin brother from the dark forces that have invaded this coastal village.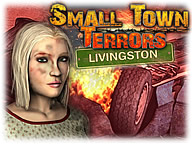 Small Town Terrors:
Livingston
Find your family before it's too late in Small Town Terrors: Livingston!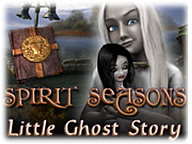 Spirit Seasons:
Little Ghost Story
Explore the Blindhill Place manor and meet the ghost of Agatha, a young girl who is haunting the huge mansion! Listen to her tale and uncover the truth of the famed home.