Adventure games for Windows
Feeling bored? Wish to try something special? Absolutist is the source of best adventure games for PC whether you prefer classic detective games, haunted stories, dark mystery games, treasure hunt and much more. For the past few years we observed the rise of popularity of so-called HOPA games. The abbreviation stands for hidden object puzzle adventure and presumes that a player has to complete a number of mini-games and hidden object scenes to proceed with the storyline. It is particularly characteristic of lite adventure games for girls, in which the main character, usually a brave young lady embarks on a risky journey, searching for powerful ancient artifacts or her lost family.
Although the seek-and-find tasks may be presented differently and display great creativity of game designers, there is still a part of casual audience that prefer pure find-and-apply gameplay. Here at Absolutist we care that such fans of old-school quests can also download something to their taste at our portal. Just in case we recommend that our users take advantage of free one-hour trial to make sure that game is worth purchasing and operates flawlessly on their desktop device before they actually order its full version.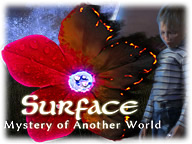 Surface:
Mystery of Another World
Use your talents to explore the mysterious area and save Bobby before it's too late!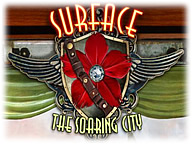 Surface:
The Soaring City
Search for your brother, Jeremy, in a beautiful world where the sky is as wide as your imagination in the Hidden Object Puzzle Adventure game, Surface: The Soaring City!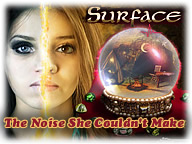 Surface:
The Noise She Couldn't Make
On a lonely stretch of highway, a young girl is found unconscious in Surface: The Noise She Couldn't Make!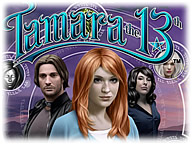 Tamara the 13th
Tamara McNamara discovers she's a 13th generation witch in the suspenseful Puzzle Adventure, Tamara the 13th. Her mother is kidnapped; in order to rescue her, she must master her innate magical powers.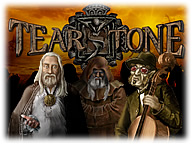 Tearstone
Change your life forever as you explore unusual locations and meet interesting characters. Take on challenging minigames, unique puzzles, and mind-bending quests in this unique game. Unravel the mystery and discover the truth of the Tearstone!

The Agency of Anomalies:
Orphanage
Help the inhabitants of the orphanage use their extraordinary abilities to break the plans of the mystical brotherhood and escape!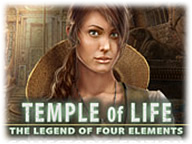 Temple of Life:
Legend of Four Elements
Can you track down the element of water before it's too late? Find out in Temple of Life: The Legend of Four Ele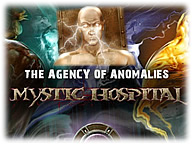 The Agency of Anomalies:
Mystic Hospital
Become a special agent and investigate a military hospital that hosted a variety of terrifying experiments in The Agency of Anomalies: Mystic Hospital! Dive into this dark Hidden Object Puzzle Adventure game!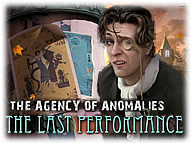 Agency of Anomalies:
Last Performance
Take on the task of exposing a secret brotherhood called The Seekers and save the performers of the theatre who became the brotherhood's victims!

The Clockwork Man
Join Miranda Calomy and her helpful sidekick, Sprocket, on a transcontinental adventure of perplexing puzzles in a rich Victorian setting. Featuring unique scroll and zoom gameplay, and an innovative hint system, this is an experience for all ages!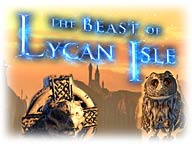 The Beast of Lycan Isle
Luna has been summoned by Tara, her best friend, to an ancient village on a remote island!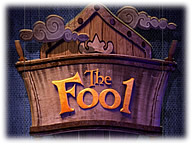 The Fool
Help The Fool become a hero and save the beautiful princess Catherine from the jaws of a terrible dragon! Travel across the kingdom and explore different locations as you set off an epic journey!