Adventure games for Windows
Feeling bored? Wish to try something special? Absolutist is the source of best adventure games for PC whether you prefer classic detective games, haunted stories, dark mystery games, treasure hunt and much more. For the past few years we observed the rise of popularity of so-called HOPA games. The abbreviation stands for hidden object puzzle adventure and presumes that a player has to complete a number of mini-games and hidden object scenes to proceed with the storyline. It is particularly characteristic of lite adventure games for girls, in which the main character, usually a brave young lady embarks on a risky journey, searching for powerful ancient artifacts or her lost family.
Although the seek-and-find tasks may be presented differently and display great creativity of game designers, there is still a part of casual audience that prefer pure find-and-apply gameplay. Here at Absolutist we care that such fans of old-school quests can also download something to their taste at our portal. Just in case we recommend that our users take advantage of free one-hour trial to make sure that game is worth purchasing and operates flawlessly on their desktop device before they actually order its full version.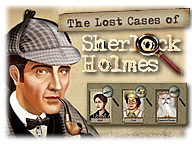 The Lost Cases of Sherlock Holmes
The Lost Cases of Sherlock Holmes is a lavish mystery adventure game, featuring 16 unique cases of forgery, espionage, theft, murder and more! Investigate hundreds of potentially relevant clues and lively characters in each mysterious story!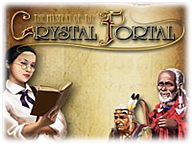 The Mystery of the Crystal Portal
Embark on a brain-bending adventure that's full of unique hidden object fun! Join Nicole as she searches the globe on an eye-popping quest to find her father and discover the truth behind the mysterious Crystal Portal!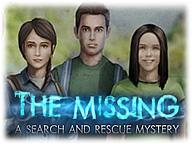 The Missing:
A Search and Rescue Mystery
A group of college students have gone missing from a remote island in the Pacific Ocean. You are called in to rescue them, but nothing is as it seems as the island is haunted by a mysterious evil!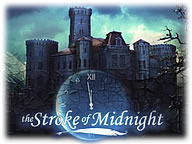 The Stroke of Midnight
A romance author escapes to Eastern Europe with the hope that a trip to Transylvania can provide the inspiration she needs to rewrite her latest book. But soon her discovery of a Victorian-era love triangle provides much more than a new storyline.

The Surprising Adventures of Munchausen
With the light and prosperity of his kingdom gone, the king has no choice but to marry his daughter to an unknown stranger!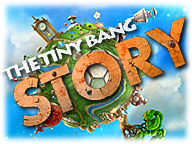 The Tiny Bang Story
Save the population of Tiny Planet in The Tiny Bang Story, a fun Hidden Object Adventure game. Explore different locations and solve numerous puzzles to fix the important machines needed to repair Tiny Planet.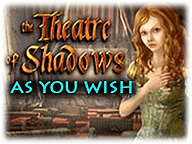 The Theatre of Shadows:
As You Wish
Save Nicholas and capture the dark force before it releases dark shadows from another dimension!

The Torment of Whitewall
As more and more people are driven from their homes by fear, you are called in to end the town's terrible torment.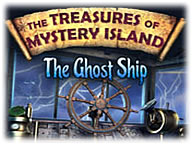 Treasures of Mystery Island:
Ghost Ship
Track down a friend who has disappeared on a tropical island! As you explore lost temples, devastated coastlines, and abandoned villages, you'll uncover a 60-year-old mystery surrounding a shaman and his efforts to save his island!

Time Mysteries:
Inheritance
Vivien Ambrose has just discovered how to travel through time! After an evil time traveler kidnaps her father, it's up to Vivien to follow them to the past. Using a mysterious crystal ball, visit the past, and meet Vivien's ancestors!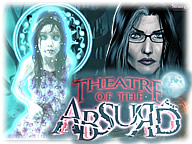 Theatre of the Absurd
The ancient theatre in the lonely winter mountains becomes an arena of spiritual war in Theatre of the Absurd!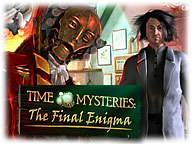 Time Mysteries:
The Final Enigma
Help Esther rise to the challenge and save the world from catastrophe in Time Mysteries: The Final Enigma!