Arcade & Action games for Windows
Ready! Steady! Play! Play awesome arcade games and exciting action games at absolutist.com. Whether you like brick breaker, collapse, breakout or marble popper games, you are at the right spot. On our portal the fans of classic arcade games may even find the derivatives of such old-school hits as tetris, pacman and lines. And of course, absolutist.com is the home of Bubble Shooter, a fun action game brought almost to any gaming platform imaginable. Combining the principles of Match 3 and pool, it features exciting playing experience, proven addictiveness and family-friendly design. We recommend that you download action games free and take advantage of try before you buy feature.
Thus, you will make sure if the chosen computer game meets your expectations and system requirements. Please, mind that common games for boys like fighting and shooting games are rather few, but you can always play free action games online. Our flash arcades section includes all sorts of platformers, including flying and scrolling games, runners, tower defence and jumping games. Most of them have no age limit, but you should better check our kids games section if you need specifically arcades and puzzles for children.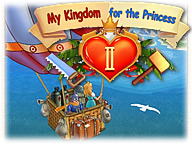 My Kingdom for the Princess II
A terrible dwarf has kidnapped a beautiful princes. Save Princess Helen and her kingdom, by stopping invaders and the terrible evildoer. You will meet magical beings, track down the miscreant and surmount the obstacles in this exciting game!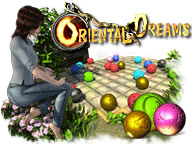 Oriental Dreams
Featuring unique mix of match three puzzles and hidden object scenes, Oriental Dreams will give you enough food for thought - with a nice oriental taste, that is. Will you be able to successfully pass all the tests of your mind and your spirit?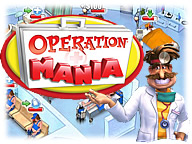 Operation Mania
Help Dr. Humerus manage the mayhem of a wacky ER and successfully treat patients with some of the zaniest ailments in healthcare history! Operation Mania will leave you in stitches!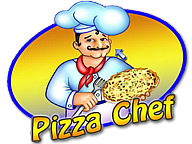 Pizza Chef
Do you smell the tasty scent of baked dough? No, you're not dreaming, you're the Pizza Chef! Use your pizza making skills to manage the oven and bake great-tasting pizzas from original recipes.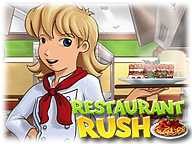 Restaurant Rush
Heidi has graduated from Burger Rush, and now she's on a quest to become a world famous chef! Grease the skillet and prepare 50 international recipes like Filet Mignon, Dim Sum, Pizza Marinara and more!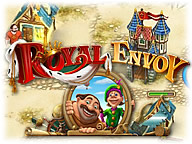 Royal Envoy
Take the King's challenge! Save the wonderful land of countless islands from the merciless forces of nature! Construct and upgrade homes and buildings for the island citizens and become the chief city planner of marvelous Islandshire!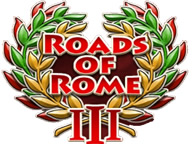 Roads of Rome III
Help Victorius to resist the enemy and protect Rome from the forthcoming disaster!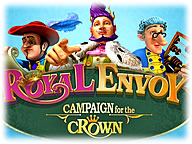 Royal Envoy:
Campaign for the Crown
A stranger accused the King of being unable to manage the kingdom, and demanded to be elected King himself! Help the King win the elections.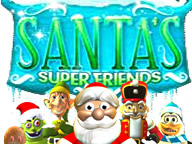 Santa's Super Friends
Find out who Mr. Stink is and why he would steal all the toys right before Christmas! With 60 progressively harder levels of play, 3 skill levels to choose from and even your very own Christmas Tree ornaments to collect, you'll be instantly hooked!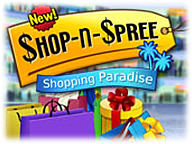 Shop-n-Spree:
Shopping Paradise
Set a course for fast-paced fun in Shop-n-Spree: Shopping Paradise!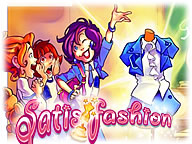 Satisfashion
Fulfill a lifelong dream as the newest hire at uber-fabulous international fashion house Satisfashion!

Sky Bubbles Deluxe
The wizard has trapped the souls of his captives in magic bubbles and raised them high above their land. Line up magic bubbles to release imprisoned souls in this terrific action-puzzle game!