Arcade & Action games for Windows
Ready! Steady! Play! Play awesome arcade games and exciting action games at absolutist.com. Whether you like brick breaker, collapse, breakout or marble popper games, you are at the right spot. On our portal the fans of classic arcade games may even find the derivatives of such old-school hits as tetris, pacman and lines. And of course, absolutist.com is the home of Bubble Shooter, a fun action game brought almost to any gaming platform imaginable. Combining the principles of Match 3 and pool, it features exciting playing experience, proven addictiveness and family-friendly design. We recommend that you download action games free and take advantage of try before you buy feature.
Thus, you will make sure if the chosen computer game meets your expectations and system requirements. Please, mind that common games for boys like fighting and shooting games are rather few, but you can always play free action games online. Our flash arcades section includes all sorts of platformers, including flying and scrolling games, runners, tower defence and jumping games. Most of them have no age limit, but you should better check our kids games section if you need specifically arcades and puzzles for children.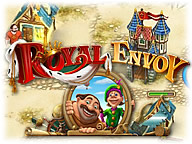 Royal Envoy
Take the King's challenge! Save the wonderful land of countless islands from the merciless forces of nature! Construct and upgrade homes and buildings for the island citizens and become the chief city planner of marvelous Islandshire!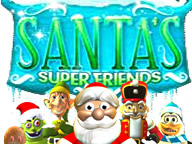 Santa's Super Friends
Find out who Mr. Stink is and why he would steal all the toys right before Christmas! With 60 progressively harder levels of play, 3 skill levels to choose from and even your very own Christmas Tree ornaments to collect, you'll be instantly hooked!

Sky Bubbles Deluxe
The wizard has trapped the souls of his captives in magic bubbles and raised them high above their land. Line up magic bubbles to release imprisoned souls in this terrific action-puzzle game!

Sky Kingdoms
Destroy colored spheres and upgrade bonus items to new levels of destructive power as you explore a breathtaking fantasy world!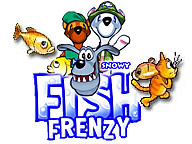 Snowy:
Fish Frenzy
Fish Frenzy offers a bright and colorful world for you to play in. As much fun as that is, an arcade game is only as good as its powerups - and Fish Frenzy has more than a dozen of the wackiest bonus items ever seen in a game.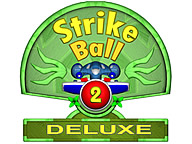 Strike Ball 2 Deluxe
Do you remember the feverish compulsion to beat "just one more level" when you played Strike Ball 2? Then prepare for your temperature to skyrocket when you play the BaStrike Ball 2 Deluxe is twice as big as the original and more than double the fun!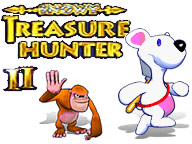 Snowy:
Treasure Hunter 2
Snowy the Bear enjoyed his first globe-trotting adventure so much, he's setting out on another journey through exotic new lands!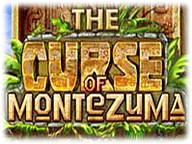 The Curse of Montezuma
Join world famous archeologist Cathie Jones as she embarks on an amazing match-three journey to find the legendary Fountain of Youth and stop the spread of a deadly virus!