Arcade & Action games for Windows
Ready! Steady! Play! Play awesome arcade games and exciting action games at absolutist.com. Whether you like brick breaker, collapse, breakout or marble popper games, you are at the right spot. On our portal the fans of classic arcade games may even find the derivatives of such old-school hits as tetris, pacman and lines. And of course, absolutist.com is the home of Bubble Shooter, a fun action game brought almost to any gaming platform imaginable. Combining the principles of Match 3 and pool, it features exciting playing experience, proven addictiveness and family-friendly design. We recommend that you download action games free and take advantage of try before you buy feature.
Thus, you will make sure if the chosen computer game meets your expectations and system requirements. Please, mind that common games for boys like fighting and shooting games are rather few, but you can always play free action games online. Our flash arcades section includes all sorts of platformers, including flying and scrolling games, runners, tower defence and jumping games. Most of them have no age limit, but you should better check our kids games section if you need specifically arcades and puzzles for children.

Sky Kingdoms
Destroy colored spheres and upgrade bonus items to new levels of destructive power as you explore a breathtaking fantasy world!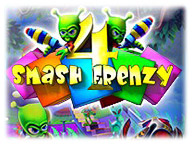 Smash Frenzy 4
Aliens have entered our dimension and kidnapped thousands of people! Strap into your starship and transport the Smash Frenzy across space, launching it at the objects placed before you! If your aim is good, then you will return a hero!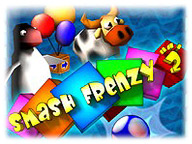 Smash Frenzy 2
Remember the original Smash Frenzy? The one that got over 5 million downloads and Net's best 3D Arkanoid remake title? The good news is that the sequel has just been released. The very good news is that there are 100 brand new levels.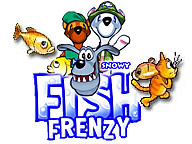 Snowy:
Fish Frenzy
Fish Frenzy offers a bright and colorful world for you to play in. As much fun as that is, an arcade game is only as good as its powerups - and Fish Frenzy has more than a dozen of the wackiest bonus items ever seen in a game.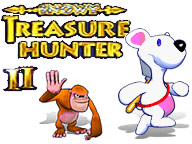 Snowy:
Treasure Hunter 2
Snowy the Bear enjoyed his first globe-trotting adventure so much, he's setting out on another journey through exotic new lands!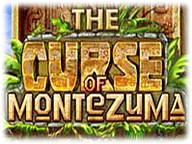 The Curse of Montezuma
Join world famous archeologist Cathie Jones as she embarks on an amazing match-three journey to find the legendary Fountain of Youth and stop the spread of a deadly virus!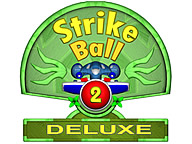 Strike Ball 2 Deluxe
Do you remember the feverish compulsion to beat "just one more level" when you played Strike Ball 2? Then prepare for your temperature to skyrocket when you play the BaStrike Ball 2 Deluxe is twice as big as the original and more than double the fun!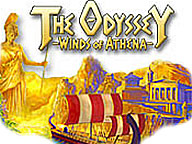 The Odyssey:
Winds of Athena
Step into the shoes of the Goddess Athena and help guide Ulysses' fleet to safety. Fend-off Cyclopes, Harpies and more while creating currents and winds to lead the boats to their destination.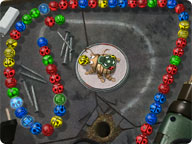 Tumble Bugs
You, the hero Tumble, hold the fate of your colorful beetle buddies in your hands as you save them from being enslaved by the Black Bug Empire. Set your buggy brethren free by matching beetles of the same color in groups of three or more.

Turbo Pizza
Use the secret recipe of the most delicious pizza in the world and attract more customers. Rebecca and Robert are avid restaurateurs ready to start their next adventure. Help them to build successful pizza restaurants in the world.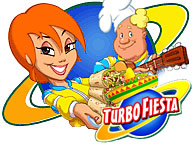 Turbo Fiesta
Rebecca and Robert are taking their fast food empire to totally new heights! Turbo Fiesta proves that there's no place these two can't go to serve up a tasty food! An astronomical and gastronomical adventure, Turbo Fiesta is truly out of this world!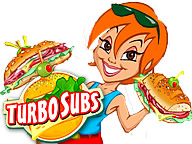 Turbo Subs
Fans of fast-action time management games are about to embark on a tasty new venture...this time in New York City! With loads of upgrades, secret sauces and more, Turbo Subs is a tasty treat for all!