Hidden Object games for Windows
Hidden object games, commonly abbreviated as HOGs, has proven the most popular casual games lately. And it's not surprising because the objective of the hit i-spy titles is not to find hidden objects, but to involve a player in the story, thus making him its active participant, a character in the novel unfolded before him. Such seek-and-find games often feature a variety of mini-games and brain-teasers to solve, that is why they are commonly called hidden object puzzle adventure games (HOPAs).
With thrilling detective storyline, top HOPA games usually receive sequels and even evolve into game series, such as Mystery Case Files, Grim Tales, Midnight Mysteries, Dark Tales, Hidden Expedition or Mystery Trackers. Here at Absolutist we try to keep you updated with the hottest releases and publish game reviews of the most outstanding HOGs, so that you could always be the first to download best hidden object games for PC free of charge. Almost all hide-and-seek games on our site have 1-hour trial for you to ensure that the title is worth buying. Otherwise you may visit our web-games section and play hidden object games free online.
Dark Parables:
Red Riding Hood Sisters
Assist the Red Riding Hood Sisters in this thrilling Hidden Object Adventure game!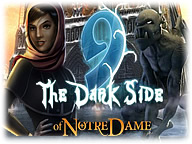 9:
The Dark Side Of Notre Dame
What was assumed to be a festival stunt turns out to be something much more foul!
Flights of Fancy:
Two Doves
Save your kingdom from disaster in Flights of Fancy: Two Doves!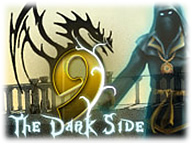 9:
The Dark Side
Take on dark enemies and solve perplexing puzzles as you explore the gorgeous city of Prague in 9: The Dark Side!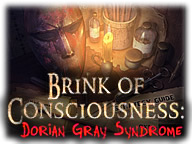 Brink of Consciousness:
Dorians Syndrome
Help Sam Wilde rescue his love Anna in Brink of Consciousness: Dorian Gray Syndrome, an incredible Hidden Object Puzzle Adventure game!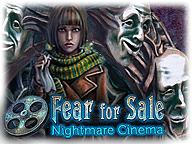 Fear for Sale:
Nightmare Cinema
Uncover the secrets of a spooky old theater in Fear For Sale: Nightmare Cinema!
Brink of Consciousness:
Lonely Hearts
How far will you go to save your only daughter's life? Is there a limit?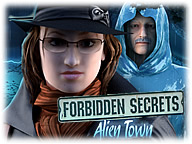 Forbidden Secrets:
Alien Town
A TV show is turning the children of Fort Nightingale into zombies - but that's not the weirdest thing going on in the city!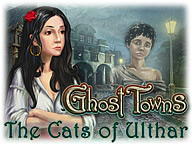 Ghost Towns:
The Cats Of Ulthar
Find out why the citizens worship cats from ancient times!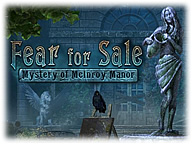 Fear for Sale:
Mystery of McInroy Manor
Emma Roberts has been tasked with writing a story about an old haunted manor for Fear for Sale Magazine. The estate has been locked up for years, but a sizable donation from Emma's editor has opened up the home for exploration.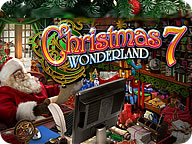 Christmas Wonderland 7
Help Santa give the kids the best Christmas ever!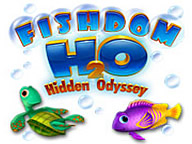 Fishdom H2O
Help Jennifer, a young marine biologist, win the Best Aquarium Award. Dive to the bottom of the sea and find various hidden items in numerous eye-teasing locations.