Hidden Object games for Windows
Hidden object games, commonly abbreviated as HOGs, has proven the most popular casual games lately. And it's not surprising because the objective of the hit i-spy titles is not to find hidden objects, but to involve a player in the story, thus making him its active participant, a character in the novel unfolded before him. Such seek-and-find games often feature a variety of mini-games and brain-teasers to solve, that is why they are commonly called hidden object puzzle adventure games (HOPAs).
With thrilling detective storyline, top HOPA games usually receive sequels and even evolve into game series, such as Mystery Case Files, Grim Tales, Midnight Mysteries, Dark Tales, Hidden Expedition or Mystery Trackers. Here at Absolutist we try to keep you updated with the hottest releases and publish game reviews of the most outstanding HOGs, so that you could always be the first to download best hidden object games for PC free of charge. Almost all hide-and-seek games on our site have 1-hour trial for you to ensure that the title is worth buying. Otherwise you may visit our web-games section and play hidden object games free online.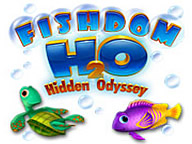 Fishdom H2O
Help Jennifer, a young marine biologist, win the Best Aquarium Award. Dive to the bottom of the sea and find various hidden items in numerous eye-teasing locations.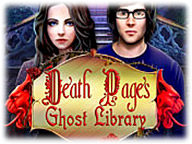 Death Pages:
Ghost Library
Wander the gloomy halls of the library, travel to the medieval streets of Verona, discover the Alchemist's insidious plan and save the children!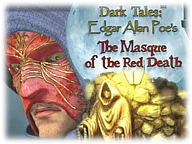 Edgar Allan Poe's Masque of Red Death
A mysterious figure in a red mask has been stalking the streets of a small French town!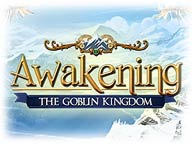 Awakening:
The Goblin Kingdom
Together with Princess Sophia find out the fate of the inhabitants of her people. But be aware of dark shadows that are just waiting to trap the unwitting Princess in Awakening: The Goblin Kingdom!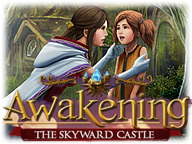 Awakening:
The Skyward Castle
Can Princess Sophia lift the curse that plagues her people?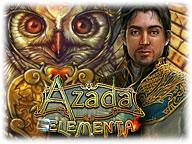 Azada:
Elementa
Journey to amazing worlds as the whimsical saga continues in Azada: Elementa!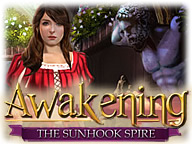 Awakening:
The Sunhook Spire
Scale the heights of Sunhook Spire, rescue the Enchantress and uncover the tower's mysteries in this epic journey!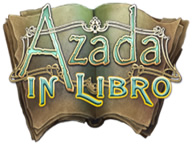 Azada:
In Libro
Save the three worlds contained inside of a magical book in Azada: In Libro!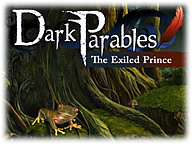 Dark Parables:
The Exiled Prince
Many centuries ago, a princess kissed a frog and transformed him into a handsome prince. Unlike the fable, they never ended happily ever after.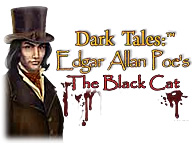 Dark Tales 2:
The Black Cat
Monsieur Mark Davies has reported his wife, Sara, missing and now it's up to you to track her down and solve the mystery! Use your Hidden Object talents to tackle the case, and discover the evil culprit behind Sara's disappearance.
Dark Tales:
Edgar Poe's Premature Burial
Step into this subtle story, where Julien has hired the world famous Detective Dupin to investigate the sudden death of his beloved!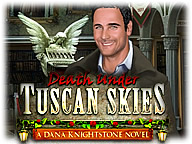 Death Under Tuscan Skies:
Knightstone
Journey across Italy as best-selling novelist Dana Knightstone in Death Under Tuscan Skies: A Dana Knightstone Novel!