Hidden Object games for Windows
Hidden object games, commonly abbreviated as HOGs, has proven the most popular casual games lately. And it's not surprising because the objective of the hit i-spy titles is not to find hidden objects, but to involve a player in the story, thus making him its active participant, a character in the novel unfolded before him. Such seek-and-find games often feature a variety of mini-games and brain-teasers to solve, that is why they are commonly called hidden object puzzle adventure games (HOPAs).
With thrilling detective storyline, top HOPA games usually receive sequels and even evolve into game series, such as Mystery Case Files, Grim Tales, Midnight Mysteries, Dark Tales, Hidden Expedition or Mystery Trackers. Here at Absolutist we try to keep you updated with the hottest releases and publish game reviews of the most outstanding HOGs, so that you could always be the first to download best hidden object games for PC free of charge. Almost all hide-and-seek games on our site have 1-hour trial for you to ensure that the title is worth buying. Otherwise you may visit our web-games section and play hidden object games free online.

Gotcha:
Celebrity Secrets
You will uncover Hollywood's dirty secrets by tracking celebrities' whereabouts, following leads from anonymous informants and solving puzzles.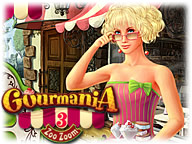 Gourmania 3:
Zoo Zoom
Find the ingredients for spicy fajitas at Tres Amigos, or prepare a mouthwatering Greek Salad at Aesop's Tables! From pouring hot java at Bean Me Up to serving ice-cold treats at Beaches and Cream!

Gothic Fiction:
Dark Saga
Rescue Hannah before she becomes part of the school's terrible legacy in Gothic Fiction: Dark Saga!

Gourmania
Begin your journey at a fast food joint, finding the ingredients for the sandwiches your customers want and processing their orders before time runs out. Full of seek-and-find and slice-and-dice fun, Gourmania is your ticket to the big leagues!

Grace's Quest:
To Catch An Art Thief
Stop a gang of art thieves before they steal all of the world's priceless treasures! Take on the role of Grace as she works with a detective from France to chase down the crooks and rescue her friend, Chloe, who's been kidnapped!

Great Secrets:
Da Vinci
Play the part of the great Leonardo da Vinci! Embark on an exciting life-long adventure through his diary, where you will discover great mysteries within its pages, meet famous people of his time, and discover the secret of the Philosopher's Stone!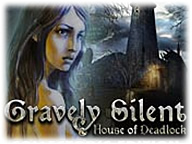 Gravely Silent:
House of Deadlock
After receiving a troubling phone call from your brother-in-law, you're off on an adventure! Investigate the troubling scene and discover the truth in Gravely Silent: House of Deadlock.

Green Moon
You have inherited a neglected house. After examining it, you become an owner of the ancient mystery, which you will have to reveal and make come true!

Grim Facade:
Cost of Jealousy
You have been called to Spain to investigate the murder of a grieving woman's husband.

Grim Facade:
Sinister Obsession
Can you uncover the truth before you become the next page in the killer's diary?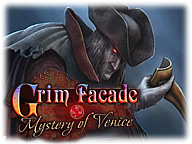 Grim Facade:
Mystery of Venice
The two young women had just left a masquerade ball in a gondola when they went missing. The driver of the gondola was a man wearing a mask of Medico Della Peste.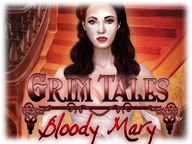 Grim Tales:
Bloody Mary
The teachers have gone missing, her classmates are becoming violent, and shadow creatures are haunting every corner.