Hidden Object games for Windows
Hidden object games, commonly abbreviated as HOGs, has proven the most popular casual games lately. And it's not surprising because the objective of the hit i-spy titles is not to find hidden objects, but to involve a player in the story, thus making him its active participant, a character in the novel unfolded before him. Such seek-and-find games often feature a variety of mini-games and brain-teasers to solve, that is why they are commonly called hidden object puzzle adventure games (HOPAs).
With thrilling detective storyline, top HOPA games usually receive sequels and even evolve into game series, such as Mystery Case Files, Grim Tales, Midnight Mysteries, Dark Tales, Hidden Expedition or Mystery Trackers. Here at Absolutist we try to keep you updated with the hottest releases and publish game reviews of the most outstanding HOGs, so that you could always be the first to download best hidden object games for PC free of charge. Almost all hide-and-seek games on our site have 1-hour trial for you to ensure that the title is worth buying. Otherwise you may visit our web-games section and play hidden object games free online.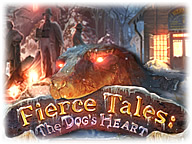 Fierce Tales:
The Dog's Heart
Explore beautiful hidden object scenes and mysterious locations to uncover the truth!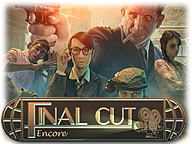 Final Cut:
Encore
Your murderous half-sister has escaped, and you've got the last piece of your father's treacherous film projector!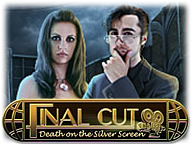 Final Cut:
Death on the Silver Screen
Unravel the mystery of your father's death and brother's bizarre disappearance in Final Cut: Death on the Silver Screen!

Flux Family Secrets:
The Rabbit Hole
Jesse is back at Flux mansion after thwarting the efforts of her nemesis, Veronica, but this time 30 years in the past! With the help of an unsuspecting ally, she learns that to get back to her present she'll need to go further in the past!

Flux Family Secrets:
The Ripple Effect
A mysterious family has contacted you and holds the secrets of your past! Fix the errors in time in this exciting Hidden Object game and take your rightful place in the Flux family! Explore famous historical sites like Hatshepsut's tomb and more!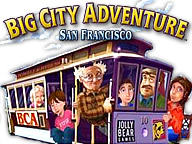 Big City Adventure:
San Francisco
Travel to all of the most famous (and not so famous) locations around the cosmopolitan city of San Francisco! Discover 60 fascinating and obscure facts about the city and its history, earn cool mementos from the 20 amazing locations you will visit!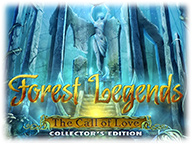 Forest Legends:
The Call of Love
Epic in scope and exploring themes of love and belief, Forest Legends:The Call of Love will captivate you from beginning to end!

The Magician's Handbook:
Cursed Valley
There are 13 enchanted chapters to explore, along with a host of challenging mini-games, and you can unlock secret items by collecting hidden magician coins!

G.H.O.S.T. Hunters
You are an investigator for G.H.O.S.T. Hunters and have been called to Majesty Manor to investigate a possible haunting or to uncover a cruel hoax.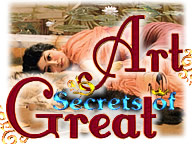 Secrets of Great Art
Alex Johnson has lost his memory. He has no idea where he is or how he got there, but finding objects hidden in classic antique paintings is somehow helping him recover.

Interpol:
The Trail of Dr. Chaos
Can you stop the evil mastermind Dr. Chaos as he embarks on a global initiative of doom and destruction? Follow his trail world-wide and finally bring him to justice!

G.H.O.S.T. Chronicles
Become a ghost hunter at the Spear's Renaissance Faire park in this engaging interactive hidden object game. Inspect the park to determine if this is indeed ghostly activity or just a cruel and disastrous hoax.