Hidden Object games for Windows
Hidden object games, commonly abbreviated as HOGs, has proven the most popular casual games lately. And it's not surprising because the objective of the hit i-spy titles is not to find hidden objects, but to involve a player in the story, thus making him its active participant, a character in the novel unfolded before him. Such seek-and-find games often feature a variety of mini-games and brain-teasers to solve, that is why they are commonly called hidden object puzzle adventure games (HOPAs).
With thrilling detective storyline, top HOPA games usually receive sequels and even evolve into game series, such as Mystery Case Files, Grim Tales, Midnight Mysteries, Dark Tales, Hidden Expedition or Mystery Trackers. Here at Absolutist we try to keep you updated with the hottest releases and publish game reviews of the most outstanding HOGs, so that you could always be the first to download best hidden object games for PC free of charge. Almost all hide-and-seek games on our site have 1-hour trial for you to ensure that the title is worth buying. Otherwise you may visit our web-games section and play hidden object games free online.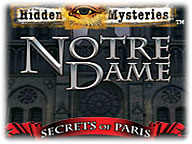 Notre Dame:
Secrets of Paris
As chief investigator assigned by the Préfecture de Police, it's up to you to track down the priceless artifact. Use your Hidden Object talents to crack the case in Hidden Mysteries: Notre Dame and save the Crown of Thorns!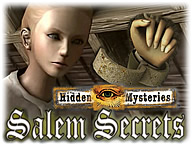 Hidden Mysteries:
Salem Secrets
Four young girls have been suffering from an outbreak of mysterious fits and bizarre tantrums. Rumors abound that the girls have been "afflicted" by local practitioners of Witchcraft, but nobody has yet been charged or tried.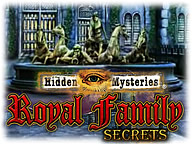 Hidden Mysteries:
Royal Family Secrets
You were the Queen's most trusted handmaiden in Hidden Mysteries: Royal Family Secrets!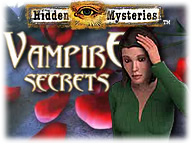 Hidden Mysteries:
Vampire Secrets
What was intended as a relaxing vacation to Savannah, Georgia for Claire Donnelly, quickly turned into one of adventure and mystery! Help Claire explain her terrifying visions in a dark Hidden Object Adventure game!
Hide & Secret 2:
Cliffhanger Castle
The ultimate Hidden Object mystery returns, taking you deep into the legends of King Arthur. Hold on tight for a thrill-ride that will keep you guessing till the last. You won't believe the shocking surprise ending!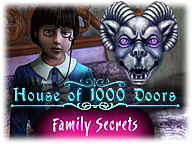 House of 1000 Doors:
Family Secret
Communicate with spirits and meet the mysterious Lancaster family that resides within the spooky house in this incredible Hidden Object game!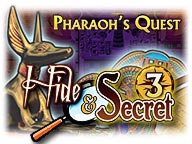 Hide & Secret 3:
Pharaoh's Quest
Continue your globetrotting adventure around the world to reunite the spirits of an Ancient Egyptian Pharaoh and Queen, separated for over 2000 years. Collect their priceless stolen artifacts and place them in the correct locations!
House of 1000 Doors:
Serpent Flame
Return to the House of 1,000 Doors to save mankind from annihilation!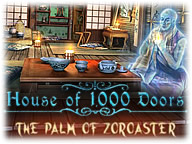 House of 1000 Doors:
Palm of Zoroaster
Guide Kate as she searches for the artifacts in House of 1000 Doors: The Palm of Zoroaster!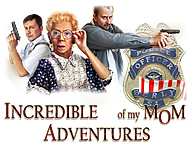 Incredible Adventures of my Mom
After the Chief of police is kidnapped, Sammy is put in charge of an extremely dangerous case. Mrs. Burley decides to travel to Italy to help look after her son. Travel to beautiful Italy to enjoy a special adventure!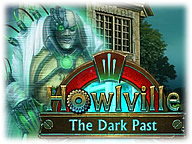 Howlville:
The Dark Past
Help find Rachel's father and save the world from the looming catastrophe in Howlville: The Dark Past!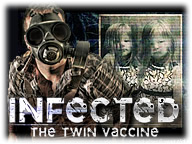 Infected:
The Twin Vaccine
Search for a missing girl who holds the key to stopping a global epidemic in Infected: The Twin Vaccine!