Hidden Object games for Windows
Hidden object games, commonly abbreviated as HOGs, has proven the most popular casual games lately. And it's not surprising because the objective of the hit i-spy titles is not to find hidden objects, but to involve a player in the story, thus making him its active participant, a character in the novel unfolded before him. Such seek-and-find games often feature a variety of mini-games and brain-teasers to solve, that is why they are commonly called hidden object puzzle adventure games (HOPAs).
With thrilling detective storyline, top HOPA games usually receive sequels and even evolve into game series, such as Mystery Case Files, Grim Tales, Midnight Mysteries, Dark Tales, Hidden Expedition or Mystery Trackers. Here at Absolutist we try to keep you updated with the hottest releases and publish game reviews of the most outstanding HOGs, so that you could always be the first to download best hidden object games for PC free of charge. Almost all hide-and-seek games on our site have 1-hour trial for you to ensure that the title is worth buying. Otherwise you may visit our web-games section and play hidden object games free online.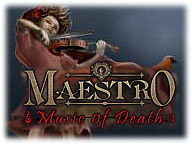 Maestro:
Music of Death
A mysterious illness has broken out and is causing an entire village to age rapidly and die! While you search for the source, find a little girl, who is trapped in the town!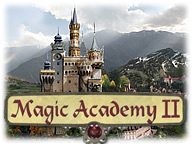 Magic Academy 2
Once again, trouble is brewing in the world of magic: A priceless treatise has gone missing and if it falls into the wrong hands, a demon that was banished long ago could be summoned from exile! Look for for the missing book!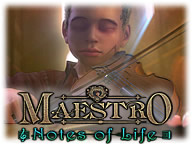 Maestro:
Notes of Life
Solve tricky puzzles to become a hero and complete your journey in Maestro: Notes of Life!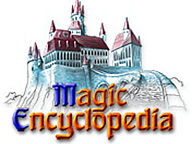 Magic Encyclopedia
Magic Encyclopedia: First Story takes you on a journey of magic and wonder as you guide a young lady on a quest to find her brother and stop the manifestation of a terrible evil.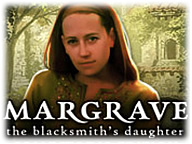 Margrave:
The Blacksmith's Daughter
The town of the Cyclops appears for a single day once every three hundred years, on an island lost to cartographers. On this Day of Alignment, the town rises and sets with the midsummer sun. Edwina embarks on a rescue mission into the town.
Masters of Mystery:
Blood of Betrayal
Enter the shoes of Carrie Chase as she works her way through deception, heartache, interoffice romance and a betrayal so deep it will change her life forever!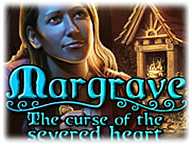 Margrave:
The Curse of the Severed Heart
Deep in the English countryside, Edwina Margrave has returned to the cottage where her parents died, eager to speak with the one person who might shed light on the tragedy - the volatile landlady, Miss Thorn!
Masters of Mystery:
Crime of Fashion
The New York fashion world is turned upside down when Detective Carrie Chase discovers that a famous Fashion Designer has been murdered. Find the the killer!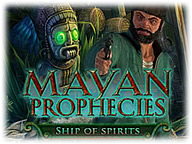 Mayan Prophecies:
Ship of Spirits
As you explore the vastness of a ship lost in time, what mysteries will you uncover amidst its Mayan idols, menacing sea creatures, and exotic treasures?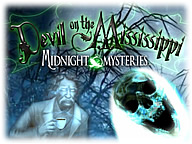 Midnight Mysteries:
Devil on Mississippi
Mark Twain's ghost has come to you seeking help. With Twain's help, you have to unravel the connections to try to set history straight in Midnight Mysteries: Devil on the Mississippi!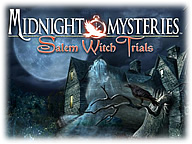 Midnight Mysteries:
Salem Witch Trials
The famed writer Nathaniel Hawthorne has died during a freak snow storm, and his ghost has come to you, asking for help. Travel back and forth in time from the scene of the author's demise to the 17th century and solve the death of Hawthorne!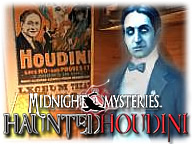 Midnight Mysteries:
Haunted Houdini
After growing up an orphan, a mysterious photo showing your parents arrives!