Hidden Object games for Windows
Hidden object games, commonly abbreviated as HOGs, has proven the most popular casual games lately. And it's not surprising because the objective of the hit i-spy titles is not to find hidden objects, but to involve a player in the story, thus making him its active participant, a character in the novel unfolded before him. Such seek-and-find games often feature a variety of mini-games and brain-teasers to solve, that is why they are commonly called hidden object puzzle adventure games (HOPAs).
With thrilling detective storyline, top HOPA games usually receive sequels and even evolve into game series, such as Mystery Case Files, Grim Tales, Midnight Mysteries, Dark Tales, Hidden Expedition or Mystery Trackers. Here at Absolutist we try to keep you updated with the hottest releases and publish game reviews of the most outstanding HOGs, so that you could always be the first to download best hidden object games for PC free of charge. Almost all hide-and-seek games on our site have 1-hour trial for you to ensure that the title is worth buying. Otherwise you may visit our web-games section and play hidden object games free online.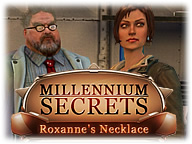 Millennium Secrets:
Roxanne's Necklace
Capture the culprit before it's too late in Millennium Secrets: Roxanne's Necklace! Help solve an ancient mystery and stop the evildoer from striking again! Find clues and work through a tangled chain of events in this exciting game!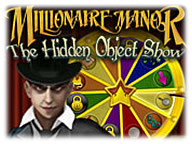 Millionaire Manor:
Hidden Object Show
Your grandfather has disappeared! The only clue he left is a cryptic message about a game show that no longer exists. Take on the challenges of The Hidden Object Show once more and save your fellow contestants from a gruesome fate!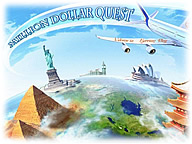 Million Dollar Quest
Early on in life Sandra was in a horrible car accident causing her to lose her memory and end up in an orphanage. Now an adult, she decides to answer an invitation to participate in a competition for one million dollars.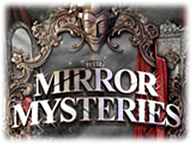 Mirror Mysteries
A mystical mirror has taken the kids and locked them away in a magical world. A quest is placed upon you to not only save the children, but help a unique character in very mystical places. Can you solve the Mirror Mysteries?
Mishap:
An Accidental Haunting
The Burtons have just moved into a beautiful new home, which just happens to be haunted! Now it's up to you to help them deal with some particularly unfortunate ghosts as you search for objects hidden throughout over 30 beautifully illustrated rooms!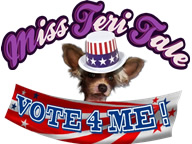 Miss Teri Tale:
Vote 4 Me
Miss Teri Tale is thrown into the political arena of this seek and find adventure... and dives into the heart of Peeking Town's secrets...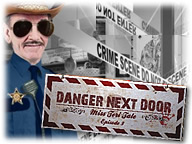 Miss Teri Tale 3:
Danger Next Door
Rediscover all the wonderful characters of the Miss Teri Tale series in this new installment filled with all new levels and venues! You are Miss Teri Tale and it's up to you to lead an investigation a series of mysterious murders in Peeking Town!
Mortimer Beckett and the Time Paradox
Mortimer Beckett's back for an all-new, eye-popping adventure! Join Mortimer for a wild trip to find the scattered Time Bomb, put it back together, and close the portal before it's too late!
Mr. Biscuits
Come on board the cruise liner the Ocean Pearl as you work to unravel its latest mystery!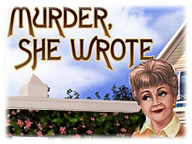 Murder, She Wrote
When murder rears its ugly head in Cabot Cove, players join Jessica Fletcher and her insatiable curiosity to solve the mystery in Murder, She Wrote! Based on the beloved TV show, players will investigate murders that occur in coastal town in Maine!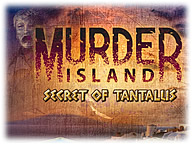 Murder Island:
Secret of Tantalus
Welcome to a world of danger and suspense in Murder Island: Secret of Tantalus, a thrilling Hidden Object Adventure game! You're invited to a gorgeous, isolated Greek island for your high school reunion.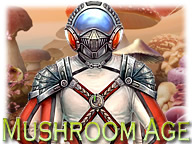 Mushroom Age
Take a trip through time to solve interesting puzzles and play mesmerizing mini-games with pre-historic characters like a dinosaur and a caveman, historic legends like Socrates and Nostradamus, robots and bad guys from the future.