Hidden Object games for Windows
Hidden object games, commonly abbreviated as HOGs, has proven the most popular casual games lately. And it's not surprising because the objective of the hit i-spy titles is not to find hidden objects, but to involve a player in the story, thus making him its active participant, a character in the novel unfolded before him. Such seek-and-find games often feature a variety of mini-games and brain-teasers to solve, that is why they are commonly called hidden object puzzle adventure games (HOPAs).
With thrilling detective storyline, top HOPA games usually receive sequels and even evolve into game series, such as Mystery Case Files, Grim Tales, Midnight Mysteries, Dark Tales, Hidden Expedition or Mystery Trackers. Here at Absolutist we try to keep you updated with the hottest releases and publish game reviews of the most outstanding HOGs, so that you could always be the first to download best hidden object games for PC free of charge. Almost all hide-and-seek games on our site have 1-hour trial for you to ensure that the title is worth buying. Otherwise you may visit our web-games section and play hidden object games free online.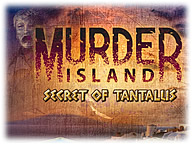 Murder Island:
Secret of Tantalus
Welcome to a world of danger and suspense in Murder Island: Secret of Tantalus, a thrilling Hidden Object Adventure game! You're invited to a gorgeous, isolated Greek island for your high school reunion.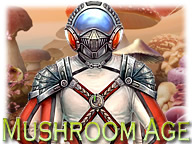 Mushroom Age
Take a trip through time to solve interesting puzzles and play mesmerizing mini-games with pre-historic characters like a dinosaur and a caveman, historic legends like Socrates and Nostradamus, robots and bad guys from the future.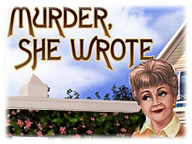 Murder, She Wrote
When murder rears its ugly head in Cabot Cove, players join Jessica Fletcher and her insatiable curiosity to solve the mystery in Murder, She Wrote! Based on the beloved TV show, players will investigate murders that occur in coastal town in Maine!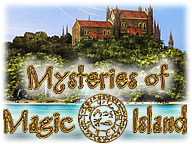 Mysteries of Magic Island
Survive the dangerous Magic Island and become a Grand Magician in Mysteries of Magic Island, a fun Hidden Object game! Find the enchanted items necessary to escape the Magic Island, and return to the Great Magic School successfully.
Mysteries of the Mind:
Coma
Now's your chance to uncover the mystery of your rift and show her what she meant to you.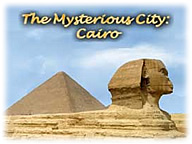 Mysterious City:
Cairo
Take on the role of a junior archeologist traveling though Egypt, trying to bring thieves to justice! Do you have the sleuthing skills to find the hidden clues the thieves left behind, piece together what happened, and return the lost treasure?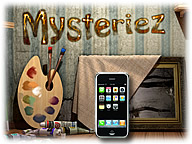 Mysteriez:
Hidden Numbers
Creative festive atmosphere whenever your heart desires playing Seasons pack!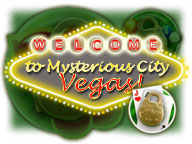 Mysterious City:
Vegas
Pack your bags and head for the dazzling lights of the Las Vegas Strip, where your VIP suite awaits. Use your detective skills to uncover over 1000 hidden objects to try and apprehend a casino thief! Clues abound as you stake out casino tables and o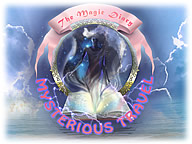 Mysterious Travel:
The Magic Diary
After winning a free vacation, Julia finds an exciting adventure in this Hidden Object game! Dive into Mysterious Travel: The Magic Diary and become immersed in an awesome world.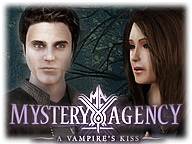 Mystery Agency:
A Vampire's Kiss
Help Sarah find her missing friend, who was taken away by a dark being in the middle of the night, in this Hidden Object game!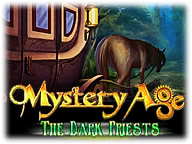 Mystery Age:
The Dark Priests
Stop the Chaos God's Dark Priests once and for all! Amber must head back to Westwind Village to put an end to the evil for good! After defeating the Chaos Gods with the help of two shaman, Amber believed that her adventures were over.
Mystery Case Files:
13th Skull
Sara Lawson is struck with tragedy when her husband mysteriously disappears. Sara's daughter, Magnolia, believes her father was kidnapped by the ghost of a vengeful pirate seeking to protect his lost fortune.