Hidden Object games for Windows
Hidden object games, commonly abbreviated as HOGs, has proven the most popular casual games lately. And it's not surprising because the objective of the hit i-spy titles is not to find hidden objects, but to involve a player in the story, thus making him its active participant, a character in the novel unfolded before him. Such seek-and-find games often feature a variety of mini-games and brain-teasers to solve, that is why they are commonly called hidden object puzzle adventure games (HOPAs).
With thrilling detective storyline, top HOPA games usually receive sequels and even evolve into game series, such as Mystery Case Files, Grim Tales, Midnight Mysteries, Dark Tales, Hidden Expedition or Mystery Trackers. Here at Absolutist we try to keep you updated with the hottest releases and publish game reviews of the most outstanding HOGs, so that you could always be the first to download best hidden object games for PC free of charge. Almost all hide-and-seek games on our site have 1-hour trial for you to ensure that the title is worth buying. Otherwise you may visit our web-games section and play hidden object games free online.
Nightfall Mysteries:
Asylum Conspiracy
You will explore frightful Ashburg Asylum to find Christine's missing grandfather. Solving different unique puzzles, you will find your way through horrible locations. Will you be able to unravel a mystery and uncover an evil plot in this dark HOG?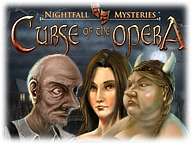 Nightfall Mysteries:
Curse of the Opera
People go missing and are killed in an Opera of a small village! Use your Hidden Object skills to find out the identity of the killer and escape the village alive in Nightfall Mysteries - Curse of the Opera!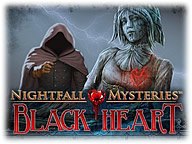 Nightfall Mysteries:
Black Heart
Powerless to save Viggo by herself, Christine has called upon your help in Nightfall Mysteries: Black Heart!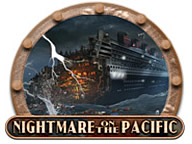 Nightmare on the Pacific
The Brooks family boarded the Neptune hoping for a relaxing family vacation, but what they got was an incredible adventure! Put survival first and help the Brooks family make it out of the Neptune alive!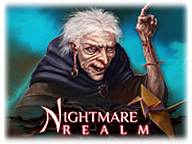 Nightmare Realm
Journey into the mysterious Nightmare Realm and save Emily from an imaginary world that has been taken over by darkness! Explore gorgeous Hidden Object scenes and find helpful items to use as you battle a mysterious creature.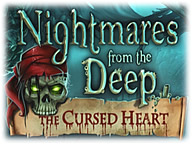 Nightmares from the Deep:
Cursed Heart
Travel through haunting seas, ruined fortresses, and bone covered catacombs in Nightmares from the Deep: Cursed Heart!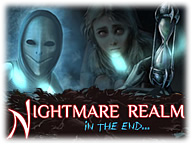 Nightmare Realm:
In the End
Can you track down the creature that cursed your daughter and uncover the secrets behind the Nightmare Realm before it's too late?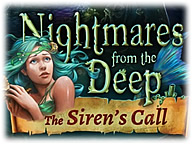 Nightmares from the Deep:
The Sirens Call
Nightmares from the Deep: The Siren's Call is the sequel of the smash hit Nightmares from the Deep: The Cursed Heart.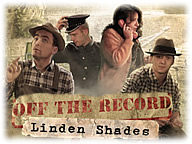 Off the Record:
Linden Shades
Something's driven everyone away from Linden Shades!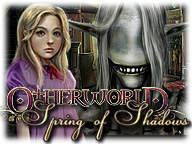 Otherworld:
Spring of Shadows
After buying a quaint house in the country side, you embark on an incredible adventure!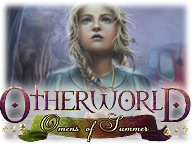 Otherworld:
Omens of Summer
Join Fiona, a young girl born with magic, as she stops dark creatures in this hidden-object puzzle adventure.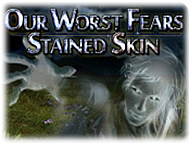 Our Worst Fears:
Stained Skin
After waking up with no recollection of his past, Victor must figure out where the tattoo came from. Help a rugged detective solve this puzzle and save the day in Our Worst Fears: Stained Skin.