Hidden Object games for Windows
Hidden object games, commonly abbreviated as HOGs, has proven the most popular casual games lately. And it's not surprising because the objective of the hit i-spy titles is not to find hidden objects, but to involve a player in the story, thus making him its active participant, a character in the novel unfolded before him. Such seek-and-find games often feature a variety of mini-games and brain-teasers to solve, that is why they are commonly called hidden object puzzle adventure games (HOPAs).
With thrilling detective storyline, top HOPA games usually receive sequels and even evolve into game series, such as Mystery Case Files, Grim Tales, Midnight Mysteries, Dark Tales, Hidden Expedition or Mystery Trackers. Here at Absolutist we try to keep you updated with the hottest releases and publish game reviews of the most outstanding HOGs, so that you could always be the first to download best hidden object games for PC free of charge. Almost all hide-and-seek games on our site have 1-hour trial for you to ensure that the title is worth buying. Otherwise you may visit our web-games section and play hidden object games free online.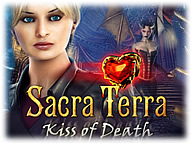 Sacra Terra:
Kiss of Death
Set out to rescue your fiance from a supernatural force that feeds on human suffering in Sacra Terra: Kiss of Death!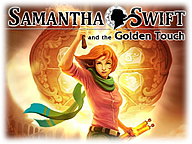 Samantha Swift II
Race against the clock to keep ancient powers from falling into the wrong hands! Travel to exotic locations as you discover the ancient secrets and mystery shrouding the famed Golden Touch!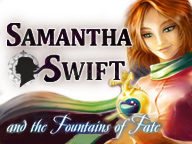 Samantha Swift and the Fountains of Fate
Leave for a trip with Samantha to find the Emerald of Judgment. With your friends' help you will soon discover that the real treasure lies in the rare artifact you have. It can be the key to the Fountain of Youth!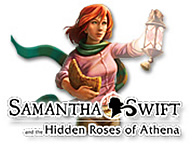 Samantha Swift
Travel the globe to uncover the Roses of Athena! Sam's quest to piece together the mystery and artifacts of the Roses of Athena is not without obstacles - she'll have to use her keen eyesight to pick out clues and defeat her opponent!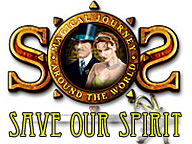 Save Our Spirit
After a whirlwind honeymoon, a mysterious secret society has kidnapped Mary Longstep for her mystical powers, which connect her with precious talismans from famous world destinations. Lord Longstep has set off on a grand adventure across the globe t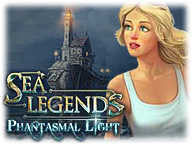 Sea Legends:
Phantasmal Light
Waking up on a mysterious island, Jane must now figure out what happened with her beloved Mike!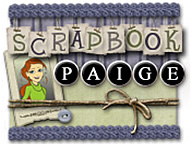 Scrapbook Paige
Search for objects and design scrapbook pages for customers in this upbeat hidden object game! It's time to get creative with Scrapbook Paige!
Secrets of the Dark:
Eclipse Mountain
Follow clues left by stone monks in a deserted town in Thailand to uncover a thrilling mystery!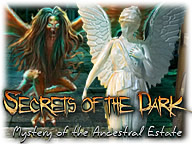 Secrets of the Dark:
Mystery Estate
You will have to challenge yourself as a professional who specializes in most tangled cases!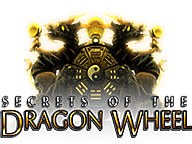 Secrets of the Dragon Wheel
Help Epiphany O'day sneak on board the luxurious and dangerous Imperial Majestic to stop murder and mayhem in its tracks! Travel from Europe to the exotic far east in Secrets of the Dragon Wheel, a fun Hidden Object game!
Secrets of the Dark:
Temple of Night
Your friend is kidnapped by three dark priests! Now they are getting ready to sacrifice him to provide the Demon of Darkness with limitless power, and it's up to you to stop them!
Secrets of the Seas:
Flying Dutchman
Uncover the Sea Secrets of the Flying Dutchman in Secrets of the Seas: Flying Dutchman!