Hidden Object games for Windows
Hidden object games, commonly abbreviated as HOGs, has proven the most popular casual games lately. And it's not surprising because the objective of the hit i-spy titles is not to find hidden objects, but to involve a player in the story, thus making him its active participant, a character in the novel unfolded before him. Such seek-and-find games often feature a variety of mini-games and brain-teasers to solve, that is why they are commonly called hidden object puzzle adventure games (HOPAs).
With thrilling detective storyline, top HOPA games usually receive sequels and even evolve into game series, such as Mystery Case Files, Grim Tales, Midnight Mysteries, Dark Tales, Hidden Expedition or Mystery Trackers. Here at Absolutist we try to keep you updated with the hottest releases and publish game reviews of the most outstanding HOGs, so that you could always be the first to download best hidden object games for PC free of charge. Almost all hide-and-seek games on our site have 1-hour trial for you to ensure that the title is worth buying. Otherwise you may visit our web-games section and play hidden object games free online.

Resurrection, New Mexico
Find out as you attempt to escape from Resurrection, New Mexico!After a terrible traffic accident Amy Walters finds herself trapped in Resurrection, New Mexico!

Riddles of Fate:
Wild Hunt
Learn the truth behind the prisoner's ultimate betrayal in this mesmerizing Hidden Object Adventure game!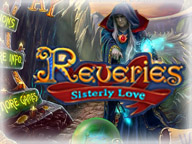 Reveries:
Sisterly Love
Can you defeat the villainess and save Monica before her soul is lost forever?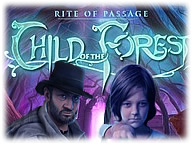 Rite of Passage:
Child of the Forest
Hold onto the light in Rite of Passage: Child of the Forest, a fantastic Hidden-Object Puzzle Adventure game!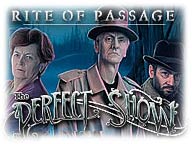 Rite of Passage:
The Perfect Show
Uncover secrets, solve challenging problems and encounter enigmatic characters in Rite of Passage: The Perfect Show!

Romance of Rome
Love, treachery and adventure await as you help Marcus recover imperial relics throughout Rome. Earn money, trophies and complete challenging quests as you reveal Marcus' deepest secret to try and win the heart of the Emperor's daughter!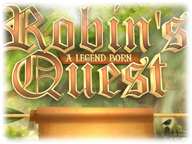 Robin's Quest:
A Legend Born
Ordinary people were taxed to near starvation. So, brave Robin decided to save the poor. After helping the hero gather a band, you will solve different puzzles, master interesting minigames and win archery competitions in this captivating game!

Royal Detective:
The Lord of Statues
Find out who enchanted the statues in Royal Detective: The Lord of Statues!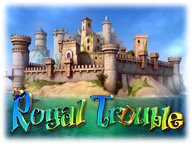 Royal Trouble
Princess Loreen and Prince Nathaniel have been kidnapped, and need your help to escape from a mysterious dungeon! Control both characters and manage both of their inventories in Royal Trouble, a fast-paced Hidden Object Puzzle Adventure game!

Sacra Terra:
Angelic Night
Use your cunning to defeat each demon and rescue humanity from destruction! As you explore a decaying hospital, unlock the secrets of a medieval abbey, and search eerie catacombs, you'll receive help from a pure spirit known only as Angel.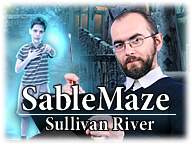 Sable Maze:
Sullivan River
Every night you have the same nightmare. You see children wandering through a maze, crying for help. To stop them, you must return to Sullivan River Summer Camp to uncover what happened during that long-forgotten summer.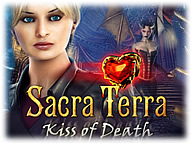 Sacra Terra:
Kiss of Death
Set out to rescue your fiance from a supernatural force that feeds on human suffering in Sacra Terra: Kiss of Death!