Kids games for Windows
Have you already come across the term "edutatement games"? These are most efficient educational games because they combine entertainment and learning. On our site you will find an immense collection of fun kids games to download free. A great variety of brain-teasers include kids Math games and classic board games like sudoku, mahjong and jigsaw games. Numeric puzzles and word games are very helpful to develop logic, basic Math skills and spelling. They are highly recommended by early childhood educators to prepare your kids for school.
However, in this section we have assembled not only kids learning games, but also family-friendly puzzle games and arcades with no restrictions on age. Cute animals, famous cartoon characters, interactive mini-games and polished graphics are characteristic of PC games designed for children. Match 3 puzzles, collapse and bubble arcades are common skill games for toddlers due to vibrant colors and clear objective. Download and play kids games together with your little ones, for it is the most pleasant pastime.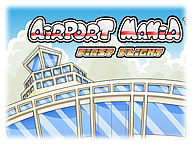 Airport Mania:
First Flight
Pack your bags for a trip through the skies in Airport Mania! Travel through 8 amusing airports while you land a variety of planes, purchase upgrades, and avoid delays. With unique challenges, Airport Mania is one flight you can't miss!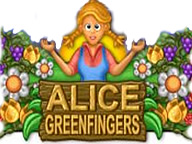 Alice Greenfingers
Step into the gardening business in this intriguing simulation game, where you build and decorate your own garden of flowers, animals and vegetables. Earn more than 10 special awards with Alice Greenfingers!
Cooking Academy
Grab your oven mitts and don your Chef's Hat! Cooking Academy is the game that places you in the kitchens of a prestigious culinary school! From Pancakes to Creme Brulee, prepare over 50 different recipes!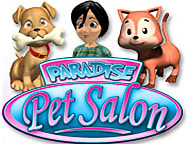 Paradise Pet Salon
This is no day at the spa! It's you vs. Pet Corp in this fast paced fur flying good time! Your pet salon is competing against the evil Pet Corp, and you must turn a small corner spa into a huge success. Find your paradise at the Paradise Pet Salon!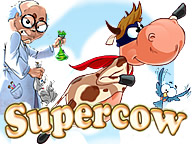 Supercow
The evil Professor Duriarti has escaped from prison! He has seized the farm and captured all of the animals! Supercow heard about the situation, and dashed off to save the farm animals. It's Supercow to the rescue!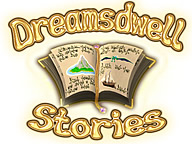 Dreamsdwell Stories
Help the dwellers of a colorful fantasy world build their town! People of this new world will help you build new structures, give you magic bonuses and more!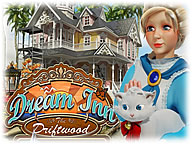 Dream Inn:
Driftwood
Formerly Seaside's premiere resort, this old gem has fallen into disrepair. Take a stroll in the garden and customize the Inn's exterior with upgrades to create curb appeal.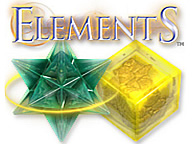 Elements
Harness the power of nature's greatest forces in Elements, a challenging and addictive swap-and-match game! Follow the clues in the Book of Elements to bring Air, Fire, Water and Earth down to their purest forms and become an expert alchemist!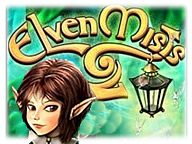 Elven Mists 2
Slip into the role of a young elven lad of just 99 years of age as he fills the shoes of the just retired "Awakener of the Elves", and bring back the light into a world that lies in darkness!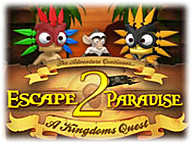 Escape From Paradise 2
Help your hero marry their true love and become the chief of the tribe! Collect wood, food and build shelters as you attempt to survive. Can you create a successful, functioning society and land the hand of your soul mate?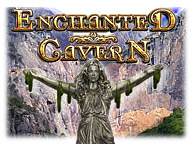 Enchanted Cavern
By matching groups of precious stones, you'll be able to work your way toward a treasure of untold value! Featuring exhilarating gameplay, stunning visuals and special logic challenges that will test your mental mettle. It is a great journey!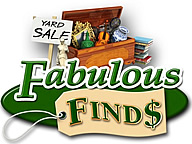 Fabulous Finds
Fabulous Finds delivers a unique combination of hidden objects, yard sale brainteasers and room renovating fun in one exciting adventure. Turn this house into your very own cherished home!