Kids games for Windows
Have you already come across the term "edutatement games"? These are most efficient educational games because they combine entertainment and learning. On our site you will find an immense collection of fun kids games to download free. A great variety of brain-teasers include kids Math games and classic board games like sudoku, mahjong and jigsaw games. Numeric puzzles and word games are very helpful to develop logic, basic Math skills and spelling. They are highly recommended by early childhood educators to prepare your kids for school.
However, in this section we have assembled not only kids learning games, but also family-friendly puzzle games and arcades with no restrictions on age. Cute animals, famous cartoon characters, interactive mini-games and polished graphics are characteristic of PC games designed for children. Match 3 puzzles, collapse and bubble arcades are common skill games for toddlers due to vibrant colors and clear objective. Download and play kids games together with your little ones, for it is the most pleasant pastime.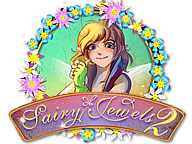 Fairy Jewels 2
In the 120 beautiful levels of this exciting puzzle game you'll clear away jewels and free fairies with your magical wand, using many powerful spells along the way!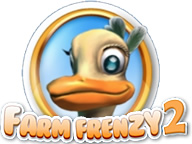 Farm Frenzy 2
Farm Frenzy 2 will give you a newfound appreciation for Old MacDonald! With a click here and a click there, you'll be feeding chickens, collecting eggs, stocking up your warehouse and shipping your goods off to market!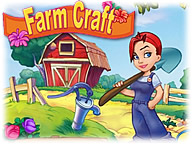 Farm Craft
It's up to Ginger to save her farm and the village from AgroCorp! Don't be afraid to get your hands dirty in this addictive time-management game that will bring out the farmer in you!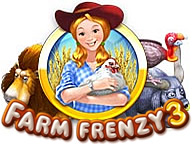 Farm Frenzy 3
Manage five farms around the world and try your hand at penguin breeding and jewelry making! Features 95 outrageously fun levels, 30 wacky animals and more upgrades than there are ears in a field of corn!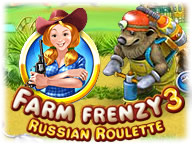 Farm Frenzy 3:
Russian Roulette
When Scarlett learns astronauts are starving because their boss made a crooked deal, she vows to prove herself worthy of taking over the account and feeding the hard-working space walkers three squares a day in Farm Frenzy 3: Russian Roulette!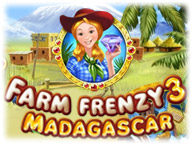 Farm Frenzy 3:
Madagascar
Join Scarlett as she travels to the stunning island of Madagascar to help the workers on a reservation save their animals! The animals of Madagascar have come down with a mysterious illness and it's up to you to cure them.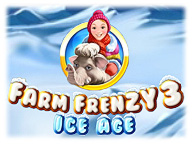 Farm Frenzy 3:
Ice Age
While whipping up chilly treats in 90 levels of frosty fun, you'll breed and care for penguins and other arctic animals, manufacture new products and enjoy a parade of visual gags!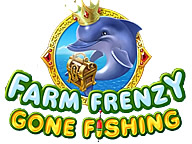 Farm Frenzy:
Gone Fishing
Scarlett didn't know her new island farm contained a huge pond, but that will not stop her from rising to the challenge! Help her make a big splash as she upgrades her production facilities, and buys and sells goods across land and sea!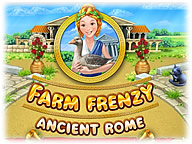 Farm Frenzy:
Ancient Rome
A long time ago, a courageous young woman named Scarlett farmed her land in an effort to feed her country's soldiers and ensure the return of her beloved from the battlefield. Join her as she races to grow crops and raise animals!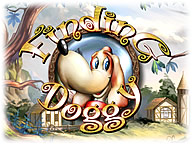 Finding Doggy
Help Doggy find his way home in this delightful match-three romp! If you've been begging for a treat, Finding Doggy will have you wagging your tail with glee!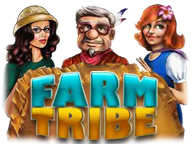 Farm Tribe
Help Anny organize a farm and solve the mystery of Mayan's tribe! Hire workers, take care of them and improve their professional skills. Gain profit and help pay for the land that the research can be started in Farm Tribe!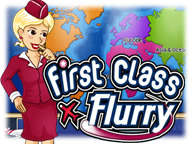 First Class Flurry
First Class Flurry offers time management fun in the skies! Become a flight attendant and take care of passengers in this fast paced game! It's time to go where no flight attendant has gone before in First Class Flurry!