Kids games for Windows
Have you already come across the term "edutatement games"? These are most efficient educational games because they combine entertainment and learning. On our site you will find an immense collection of fun kids games to download free. A great variety of brain-teasers include kids Math games and classic board games like sudoku, mahjong and jigsaw games. Numeric puzzles and word games are very helpful to develop logic, basic Math skills and spelling. They are highly recommended by early childhood educators to prepare your kids for school.
However, in this section we have assembled not only kids learning games, but also family-friendly puzzle games and arcades with no restrictions on age. Cute animals, famous cartoon characters, interactive mini-games and polished graphics are characteristic of PC games designed for children. Match 3 puzzles, collapse and bubble arcades are common skill games for toddlers due to vibrant colors and clear objective. Download and play kids games together with your little ones, for it is the most pleasant pastime.

Go-Go Gourmet:
Chef of the Year
Go-Go Gourmet, the innovative hidden object and time management game hybrid, is back in a thrilling and challenging new sequel, Go-Go Gourmet: Chef of the Year!

Gourmania
Begin your journey at a fast food joint, finding the ingredients for the sandwiches your customers want and processing their orders before time runs out. Full of seek-and-find and slice-and-dice fun, Gourmania is your ticket to the big leagues!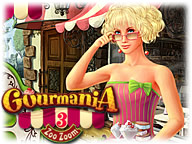 Gourmania 3:
Zoo Zoom
Find the ingredients for spicy fajitas at Tres Amigos, or prepare a mouthwatering Greek Salad at Aesop's Tables! From pouring hot java at Bean Me Up to serving ice-cold treats at Beaches and Cream!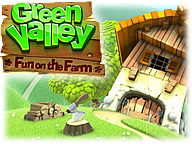 Green Valley:
Fun on the Farm
Little Beetle Bug has inherited a farm! The supposed cottage turns out to be more of a rundown shack. So roll up your sleeves and bring in the harvest playing one of the most agricultural puzzle games of all time!

Heroes of Hellas 2:
Olympia
Build a city from the ashes of a fallen civilization and rule your people with wisdom and justice in Heroes of Hellas 2: Olympia! Enjoy a mix of addictive match-three gameplay and city building fun!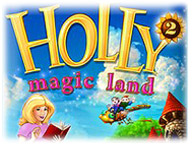 Holly 2:
Magic Land
When Holly's young daughter disappears, an elf materializes and tells her she must visit the land of magic to retrieve her child.Reunite Holly with her daughter today!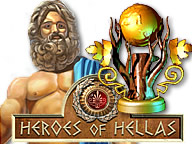 Heroes of Hellas
Travel through Ancient Greece to find the thief who stole the scepter of Zeus, creating chains of three or more identical items! Heroes of Hellas offers an unforgettable adventure through a magical time!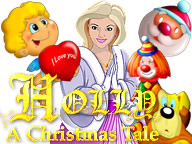 Holly:
A Christmas Tale
Grab a cup of cocoa, put on your favorite Yuletide music and play this wonderful new hidden object game, guaranteed to fill you with the spirit of the season! Help Santa find the items he needs to complete his rounds on Christmas Eve

Inca Ball
Launch into the valiant quest for the treasures of the ancient civilization in a marvelous arcade puzzle shining with nice visuals, 60 challenging levels and a variety of bonuses.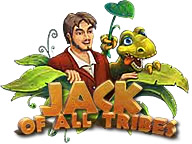 Jack of All Tribes
Help Jack travel to the past and rule a primitive tribe in Jack of All Tribes, a fun Time Management game!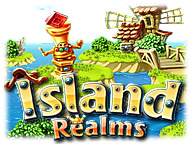 Island Realms
When a band of merry sailors are cast away on the shores of an island, they find themselves in need of shelter and sustenance. Explore your new home, build mills and quarries, engage in trade and purchase upgrades to help the settlers make ends meet!

Jewel Match 2
Enter a mesmerizing match-three wonderland! Line up dazzling jewels and eliminate tiles across 150 levels of casual fun as you build majestic castles and enjoy spellbinding visuals and audio.