Kids games for Windows
Have you already come across the term "edutatement games"? These are most efficient educational games because they combine entertainment and learning. On our site you will find an immense collection of fun kids games to download free. A great variety of brain-teasers include kids Math games and classic board games like sudoku, mahjong and jigsaw games. Numeric puzzles and word games are very helpful to develop logic, basic Math skills and spelling. They are highly recommended by early childhood educators to prepare your kids for school.
However, in this section we have assembled not only kids learning games, but also family-friendly puzzle games and arcades with no restrictions on age. Cute animals, famous cartoon characters, interactive mini-games and polished graphics are characteristic of PC games designed for children. Match 3 puzzles, collapse and bubble arcades are common skill games for toddlers due to vibrant colors and clear objective. Download and play kids games together with your little ones, for it is the most pleasant pastime.
Tales of Lagoona:
Orphans of the Ocean
New Anemone Orphanage is in trouble of being shut down, and it's up to you to save it. Explore a host of breathtaking, underwater locations as you search for valuable items and sell your wares at the market so you can upgrade the orphanage.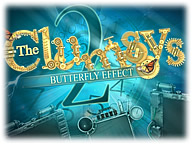 The Clumsys 2:
Butterfly Effect
Grandpa Clumsy has been up to his old time traveling shenanigans again and upset history when he inadvertently brings back a butterfly from prehistoric times.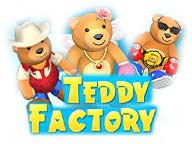 Teddy Factory
Create and assemble various stuffed animals through 45 twisting levels. Collect unique toys along the way to proudly display in your trophy room. Move on to bigger and better toys and factories.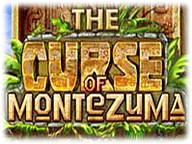 The Curse of Montezuma
Join world famous archeologist Cathie Jones as she embarks on an amazing match-three journey to find the legendary Fountain of Youth and stop the spread of a deadly virus!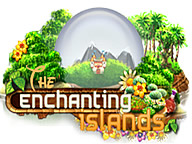 The Enchanting Islands
Collect elements, cast spells and defeat ferocious guardians in your quest to return life to a fairy-tale realm!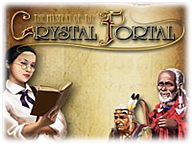 The Mystery of the Crystal Portal
Embark on a brain-bending adventure that's full of unique hidden object fun! Join Nicole as she searches the globe on an eye-popping quest to find her father and discover the truth behind the mysterious Crystal Portal!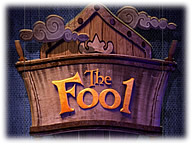 The Fool
Help The Fool become a hero and save the beautiful princess Catherine from the jaws of a terrible dragon! Travel across the kingdom and explore different locations as you set off an epic journey!
The Surprising Adventures of Munchausen
With the light and prosperity of his kingdom gone, the king has no choice but to marry his daughter to an unknown stranger!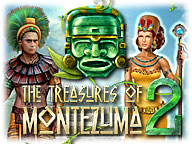 The Treasures of Montezuma 2
Return to the jungle in this amazing match-three adventure. Power-up totems and unleash special powers by making multiple matches of the same colored token. More levels, more challenges...more fun!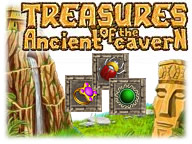 Treasures of the Ancient Cavern
It is time for Treasures! Treasures of the Ancient Cavern is a tale of fantasy, adventure and ancient magic that challenges players to cross the equator and follow in the footsteps of the Incas to restore artifacts and learn the magic.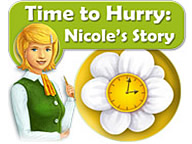 Time to Hurry:
Nicole's Story
Help Nicole find her vocation and climb up the corporate ladder in this fun Time Management game, Time to Hurry: Nicole's Story! Work in various shops throughout the city as you help this fresh college graduate find her calling in life.
Trial of the Gods:
Ariadne's Journey
The saga of Princess Ariadne continues! Prince Theseus has been captured by cruel Amazons and it's up to you to help Ariadne on her dangerous and exciting journey to save her beloved!