Kids games for Windows
Have you already come across the term "edutatement games"? These are most efficient educational games because they combine entertainment and learning. On our site you will find an immense collection of fun kids games to download free. A great variety of brain-teasers include kids Math games and classic board games like sudoku, mahjong and jigsaw games. Numeric puzzles and word games are very helpful to develop logic, basic Math skills and spelling. They are highly recommended by early childhood educators to prepare your kids for school.
However, in this section we have assembled not only kids learning games, but also family-friendly puzzle games and arcades with no restrictions on age. Cute animals, famous cartoon characters, interactive mini-games and polished graphics are characteristic of PC games designed for children. Match 3 puzzles, collapse and bubble arcades are common skill games for toddlers due to vibrant colors and clear objective. Download and play kids games together with your little ones, for it is the most pleasant pastime.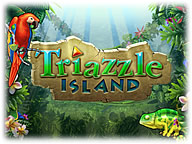 Triazzle Island
Solve unique brain teasers and play through incredible Puzzles as you discover the incredible secrets of Triazzle Island! Uncover the story of the puzzle's beginnings as you explore amazing features like zen play.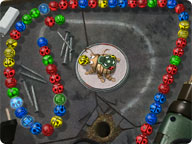 Tumble Bugs
You, the hero Tumble, hold the fate of your colorful beetle buddies in your hands as you save them from being enslaved by the Black Bug Empire. Set your buggy brethren free by matching beetles of the same color in groups of three or more.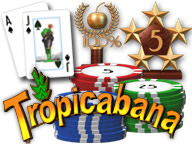 Tropicabana
Make matches before an audience who will react to your every move! Earn money after each level, based on how well you keep the crowd entertained, and use the money to buy upgrades for the Tropicabana or visit the casino between levels!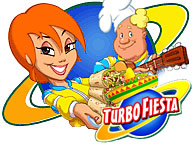 Turbo Fiesta
Rebecca and Robert are taking their fast food empire to totally new heights! Turbo Fiesta proves that there's no place these two can't go to serve up a tasty food! An astronomical and gastronomical adventure, Turbo Fiesta is truly out of this world!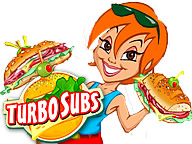 Turbo Subs
Fans of fast-action time management games are about to embark on a tasty new venture...this time in New York City! With loads of upgrades, secret sauces and more, Turbo Subs is a tasty treat for all!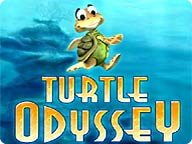 Turtle Odyssey
Turtle Odyssey is a new arcade of Good versus Evil that will take you on a fantastic underwater journey with the ultimate goal of finding stolen talismans. During recent update we added 20 new levels absolutely free for you to enjoy.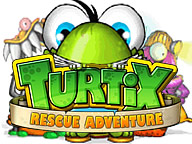 Turtix:
Rescue Adventure
Help a heroic turtle navigate three gorgeous game worlds, dripping with eye-tickling detail! Thrill to exciting action sequences that challenge you to take out a variety of enemies with your acrobatic insight!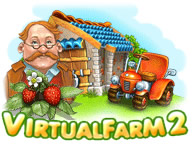 Virtual Farm 2
Raise bumper crops and then sell them for a profit in Virtual Farm 2! Cheese, ice cream, cakes and more are in demand at the market. Do you have what it takes to fill those orders and become the top farmer in town?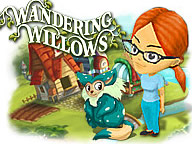 Wandering Willows
Ready for a new adventure? Welcome to Wandering Willows, a whimsical world full of wondrous wildlife and engaging quests. Spend some time in Wandering Willows today!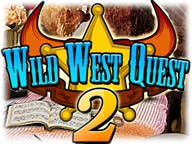 Wild West Quest 2
Return to the Wild West for another non-stop hidden object adventure! Gallop back in time to stop the outlaw, Black Jack Armstrong, and bring law and order to the town. Packed with even more excitement and adventure than the original, Wild West Quest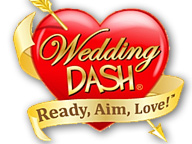 Wedding Dash:
Ready, Aim, Love
Take control of planning each wedding to meet the couple's desires; with more options and items to choose from for you to make their special day perfect. Play the most romantic Wedding Dash game yet!
Wizard's Hat
Clean up the Magic Glades using your amazing match-three abilities! To play, simply move a Wizard's Hat along the bottom of your screen, click to grab objects from above and then click again to launch the objects back at the descending rows. Once yo