Kids games for Windows
Have you already come across the term "edutatement games"? These are most efficient educational games because they combine entertainment and learning. On our site you will find an immense collection of fun kids games to download free. A great variety of brain-teasers include kids Math games and classic board games like sudoku, mahjong and jigsaw games. Numeric puzzles and word games are very helpful to develop logic, basic Math skills and spelling. They are highly recommended by early childhood educators to prepare your kids for school.
However, in this section we have assembled not only kids learning games, but also family-friendly puzzle games and arcades with no restrictions on age. Cute animals, famous cartoon characters, interactive mini-games and polished graphics are characteristic of PC games designed for children. Match 3 puzzles, collapse and bubble arcades are common skill games for toddlers due to vibrant colors and clear objective. Download and play kids games together with your little ones, for it is the most pleasant pastime.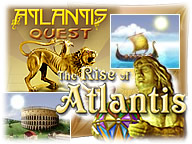 Atlantis Bundle
Get two hit games for one low price and top them with a bonus Ancient Athens screensaver! Embark on an adventurous journey around the ancient lands of the Mediterranean to find the legendary continent of Atlantis and restore it to its might.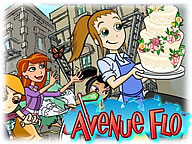 Avenue Flo
Mysterious events are threatening DinerTown's biggest wedding in history. Can you deliver all of the items Quinn needs in time to save the wedding? Or will it turn into the biggest disaster ever!?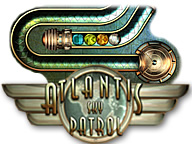 Atlantis Sky Patrol
It's your job to take flight and knock out more than 100 doomsday devices that have been planted around the world. Shoot colorful marbles to knock out the antihuman devices and save the world!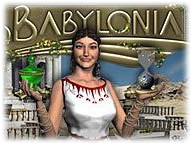 Babylonia
Journey to the ancient land of Babylon as you explore a spellbinding match-three paradise! Match alluring flowers across 150 amazing levels, then test your green thumb as you restore the legendary Hanging Gardens to their former majestic glory!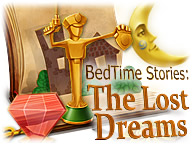 Bedtime Stories:
The Lost Dreams
This family-friendly game is sure to please you with good sense of humor and amusing art and animation!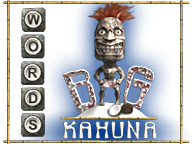 Big Kahuna Words
Dive between the Hammerhead Sharks and other aquatic life, breaking stone blocks with your words in an explosive twist on puzzle game play. Explore an infinite number of underwater realms with the levels online to download and included level editor.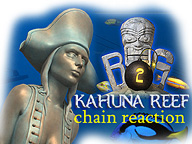 Big Kahuna Reef 2:
Chain Reaction
This spectacular and explosively charged match-game of adventure will captivate you as you dive with Humpback Whales, discovering new and exotic fish at every turn. Go Hawaiian all over again with Big Kahuna Reef 2: Chain Reaction!
Bricks of Atlantis
Explore the lost worlds as you bust your way through 190 levels of magic fish, harpoon guns and power-ups. Harness the Power of Poseidon to control tornadoes and defend yourself against stone avalanches.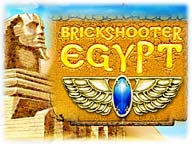 Brickshooter Egypt
A totally new brain-teasing puzzle experience across 60+ exciting levels with stunning graphics and amazing sound is what Brickshooter Egypt has to offer. Crack the intriguing puzzles of the past and unlock the secrets of the pharaohs!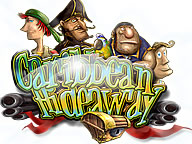 Caribbean Hideaway
Take a nautical trip to the beautiful Caribbean and find your very own tropical hideaway, me hardy! Experience six different scenarios while searching the ocean blue for your kidnapped love, Ruby Barnacle! Yarrr!!
Call of Atlantis
Set out on an exciting new quest around the ancient lands of the Mediterranean in this unique mix of Match-3, Hidden Object and Adventure genres. Collect seven mysterious crystals of power to appease Poseidon and save the legendary continent!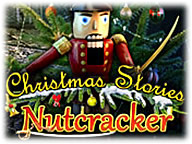 Christmas Stories:
Nutcracker
The Nutcracker needs your help, and there's an army of rats running rampant through the kingdom!