Kids games for Windows
Have you already come across the term "edutatement games"? These are most efficient educational games because they combine entertainment and learning. On our site you will find an immense collection of fun kids games to download free. A great variety of brain-teasers include kids Math games and classic board games like sudoku, mahjong and jigsaw games. Numeric puzzles and word games are very helpful to develop logic, basic Math skills and spelling. They are highly recommended by early childhood educators to prepare your kids for school.
However, in this section we have assembled not only kids learning games, but also family-friendly puzzle games and arcades with no restrictions on age. Cute animals, famous cartoon characters, interactive mini-games and polished graphics are characteristic of PC games designed for children. Match 3 puzzles, collapse and bubble arcades are common skill games for toddlers due to vibrant colors and clear objective. Download and play kids games together with your little ones, for it is the most pleasant pastime.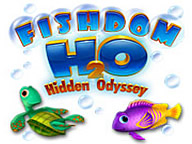 Fishdom H2O
Help Jennifer, a young marine biologist, win the Best Aquarium Award. Dive to the bottom of the sea and find various hidden items in numerous eye-teasing locations.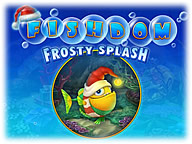 Fishdom:
Frosty Splash
Use your imagination to recreate the nippy and fun atmosphere of winter in your tank. Earn money as you complete challenging match-3 levels and use it to buy festive fish and winter-themed decorations!

Fishdom:
Seasons Under the Sea
If you are looking for a holiday mood, this game is for you! Quirky tropical fishes, beautiful underwater kingdom, interesting puzzles will be a great gift, that will make you feel happy! Dive into the world of fun in this exciting game!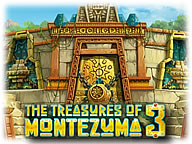 The Treasures of Montezuma 3
Match tokens to unlock incredible riches in The Treasures of Montezuma 3! With Casual and Timed modes to enjoy, 160 levels to beat, and dozens of mind-bending mini-puzzles to solve, you could be in the jungle for months!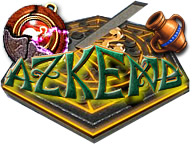 Azkend
The relic your archaeological team uncovered is more powerful than originally thought. For starters, it's cursed! Now it's up to you to solve puzzles on your quest to reach the Temple of Time and lift the curse.

Fishdom Spooky Splash
Build up your spooky Fishdom! Complete addictive tile-swapping levels to earn cash and then use it to buy quirky fish, boo-tiful ornaments and accessories and create a spooktacular aquarium of your dreams! Get splashed with Fishdom fun!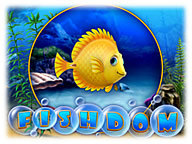 Fishdom
Build up and develop your Fishdom! Progress through challenging boards and solve immersive puzzles to earn cash. Use the money to buy eye-candy fish, attractive ornaments and accessories and create an award-winning virtual aquarium of your dreams.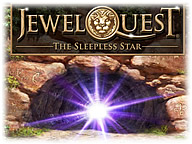 Jewel Quest:
The Sleepless Star
Follow the travails of intrepid explorer, Percy Pack, in Jewel Quest: The Sleepless Star! Pack discovers that the jewel has been stolen from a Native American village and goes to exotic locations to recover the jewel!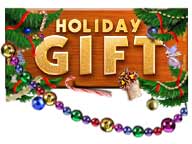 Holiday Gift
Explore 4 game modes, each with its own addictive qualities, Get pass 40 levels in Adventure, solve 100 fairy puzzles and get charge best mood!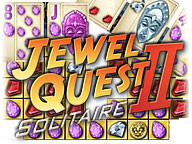 Jewel Quest Solitaire 2
The adventure continues! Join Emma as she travels into the depths of Africa to find her missing husband, Jewel Quest's hero, Rupert. Experience an all new solitaire card playing adventure in Jewel Quest Solitaire 2!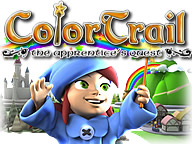 ColorTrail
Help Wanda restore the colors of Colorland that were taken away by the evil wizard Mervin!