Kids games for Windows
Have you already come across the term "edutatement games"? These are most efficient educational games because they combine entertainment and learning. On our site you will find an immense collection of fun kids games to download free. A great variety of brain-teasers include kids Math games and classic board games like sudoku, mahjong and jigsaw games. Numeric puzzles and word games are very helpful to develop logic, basic Math skills and spelling. They are highly recommended by early childhood educators to prepare your kids for school.
However, in this section we have assembled not only kids learning games, but also family-friendly puzzle games and arcades with no restrictions on age. Cute animals, famous cartoon characters, interactive mini-games and polished graphics are characteristic of PC games designed for children. Match 3 puzzles, collapse and bubble arcades are common skill games for toddlers due to vibrant colors and clear objective. Download and play kids games together with your little ones, for it is the most pleasant pastime.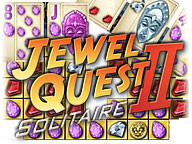 Jewel Quest Solitaire 2
The adventure continues! Join Emma as she travels into the depths of Africa to find her missing husband, Jewel Quest's hero, Rupert. Experience an all new solitaire card playing adventure in Jewel Quest Solitaire 2!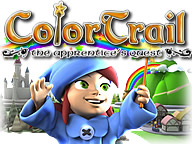 ColorTrail
Help Wanda restore the colors of Colorland that were taken away by the evil wizard Mervin!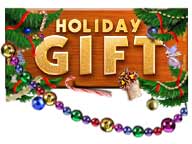 Holiday Gift
Explore 4 game modes, each with its own addictive qualities, Get pass 40 levels in Adventure, solve 100 fairy puzzles and get charge best mood!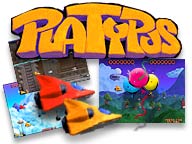 Platypus
Platypus is one of the most unique looking games ever created. All of its visuals were created using photographed plasticine (clay).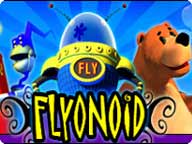 Flyonoid
Flyonoid is an arcade - shooter mix that will capture the kids by its vivid graphics, cosmic music, sofisticated sound effects and attractive gameplay.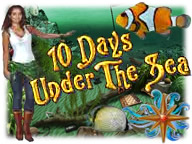 10 Days Under the Sea
Set sail and help Little Carrie find her body. She's been turned into a ghost by a mysterious old man and must find hidden treasures to be freed from her spectral prison. See where you can go in 10 Days Under the Sea!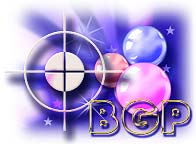 Bubble Golden Pack Deluxe
Match the colors and pop the bubbles. Those games are as addictive as Tertris and even more fun!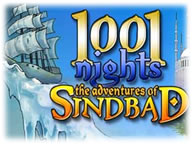 1001 Nights:
The Adventures of Sindbad
Help Princess Chalida locate the seven gems of her royal crown and break the curse that has trapped her in a body of wood! Find hidden objects, identify specific spots in each scene and overcome powerful guardians!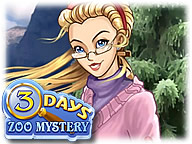 3 Days:
Zoo Mystery
Plunge into a mysterious detective story in this hidden object game, rich with atmosphere and intrigue!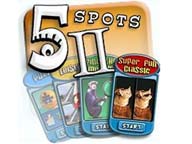 5 Spots II
5 Spots II offers hundreds of beautiful photos, and thousands of randomly-chosen errors to spot, meaning it's never the same game twice! With dazzling graphics and vibrant sound effects, 5 Spots II is pure addiction.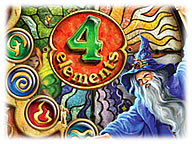 4 Elements
The ancient kingdom is in trouble! The magic of the four elements that kept it running has been corrupted and the altars no longer yield the energy of life. Unlock 4 ancient books of magic and restore their power to bring back peace and prosperity.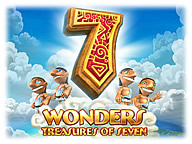 7 Wonders Treasures of Seven
Match runes to break blocks and uncover the lock and keystone for each round. Rotate the cube face to move your keystone along the pathways you've created to reach each level's lock and conquer all six sides! Build all nine amazing wonders.