Kids games for Windows
Have you already come across the term "edutatement games"? These are most efficient educational games because they combine entertainment and learning. On our site you will find an immense collection of fun kids games to download free. A great variety of brain-teasers include kids Math games and classic board games like sudoku, mahjong and jigsaw games. Numeric puzzles and word games are very helpful to develop logic, basic Math skills and spelling. They are highly recommended by early childhood educators to prepare your kids for school.
However, in this section we have assembled not only kids learning games, but also family-friendly puzzle games and arcades with no restrictions on age. Cute animals, famous cartoon characters, interactive mini-games and polished graphics are characteristic of PC games designed for children. Match 3 puzzles, collapse and bubble arcades are common skill games for toddlers due to vibrant colors and clear objective. Download and play kids games together with your little ones, for it is the most pleasant pastime.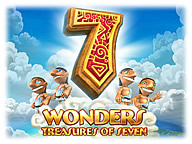 7 Wonders Treasures of Seven
Match runes to break blocks and uncover the lock and keystone for each round. Rotate the cube face to move your keystone along the pathways you've created to reach each level's lock and conquer all six sides! Build all nine amazing wonders.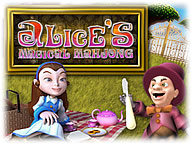 Alice's Magical Mahjong
Head down the rabbit hole for fanciful mahjong fun with a hidden object twist! Step through the looking glass and into the world of Alice's Magical Mahjong today!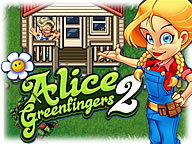 Alice Greenfingers 2
Alice's lazy uncle has finally decided to do something about his decaying farm. Help Alice save the farm, in the game where you're always free to do things YOUR WAY!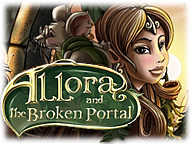 Allora and The Broken Portal
A powerful wizard has been sucked into a portal and is lost! Only you can save him from a terrible fate in Allora and The Broken Portal! Solve perplexing puzzles and collect the valuable crystals!
Ancient Adventures:
Gift of Zeus
Go on an Ancient Adventure to Greece and find the fantastic Gift of Zeus in this fun and exciting Hidden Object game! Join our heroine as she tries to learn the secrets of the Athens' catacombs and collect the pearls that are needed to save the gods!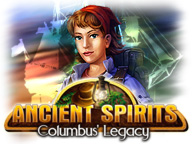 Ancient Spirits:
Columbus' Legacy
Join Virginia and Professor MacNara to reveal the secrets of Christopher Columbus' missing ship! Explore an enigmatic galleon, diving into the world of the Middle Ages, find a mysterious artifact and solve interesting puzzles!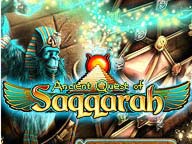 Ancient Quest of Saqqarah
Restore the ruined temples in an ancient tournament of divine puzzles! Take part in the Ancient Quest of Saqqarah and descend deep below the sands to the magical underground oasis filled with puzzles, treasures and mysteries!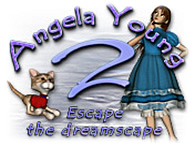 Angela Young 2:
Escape the Dreamscape
Travelling through the realm of dreams, Angela was set on finding her cat Felix and getting back home, but the journey turned out to be more unpredictable than she expected. Help Angela navigate her way through the puzzles to escape the dreamscape!
Antique Road Trip 2:
Homecoming
Help James and Grace Anderson take a vacation from their antiques business, only to find themselves the new owners of another shop! Save the store by collecting treasures and selling them for a tidy profit.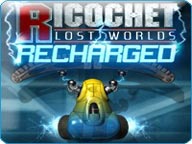 Ricochet:
Recharged
The award-winning game play of Ricochet Lost Worlds is back! From the talented minds of designers all over the world comes the most dynamic brick-busting experience ever! This wild and warped game has you smashing your way through over 350 rounds.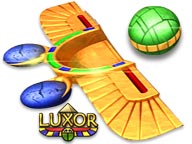 Luxor
Great thrilling adventures through ancient cities of Egypt are waiting for you. Challenge your reaction, playing and shooting skills. Egiptian Gods will never share their secrets with those who can not pass their puzzles. Get ready!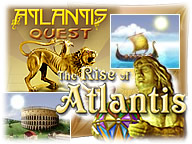 Atlantis Bundle
Get two hit games for one low price and top them with a bonus Ancient Athens screensaver! Embark on an adventurous journey around the ancient lands of the Mediterranean to find the legendary continent of Atlantis and restore it to its might.