Kids games for Windows
Have you already come across the term "edutatement games"? These are most efficient educational games because they combine entertainment and learning. On our site you will find an immense collection of fun kids games to download free. A great variety of brain-teasers include kids Math games and classic board games like sudoku, mahjong and jigsaw games. Numeric puzzles and word games are very helpful to develop logic, basic Math skills and spelling. They are highly recommended by early childhood educators to prepare your kids for school.
However, in this section we have assembled not only kids learning games, but also family-friendly puzzle games and arcades with no restrictions on age. Cute animals, famous cartoon characters, interactive mini-games and polished graphics are characteristic of PC games designed for children. Match 3 puzzles, collapse and bubble arcades are common skill games for toddlers due to vibrant colors and clear objective. Download and play kids games together with your little ones, for it is the most pleasant pastime.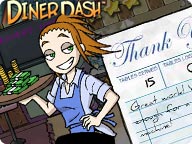 Diner Dash
Whether you're an entrepreneur dreaming of your own chain of restaurants, or are just looking for a way to escape the grind of your own day job, you'll love the can't-put-it-down gameplay and unique world of Flo's DINER DASH!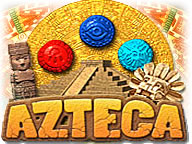 Azteca
Azteca is a great match-3 game for all puzzle fans. Enter the world of the ancient Aztecs! Retrieve long forgotten wisdom for king Ixtos. But the knowledge is well hidden!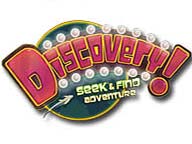 Discovery! A Seek and Find Adventure
Break out your magnifying glass and passport - it's time for Discovery! Hunt for the more than 1,000 hidden objects and compete against 20 eagle-eyed contestants for a chance at the U.S. Roadtrip Jackpot Round! Now is the time to join this Discovery!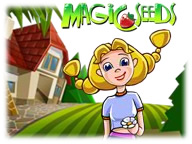 Magic Seeds
Jane has leased some land and is starting her business, growing plants and vegetables. She has a little money, a few Magic Seeds and a great desire! Help her get her business off the ground!
The Rise of Atlantis
Find a way to bring the legendary continent of Atlantis back to the surface and restore it to its might. Enjoy extraordinary puzzle game with spectacular new features, handy bonuses and explosive power-ups you set out on an adventurous quest!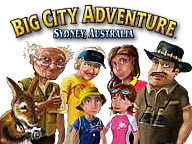 Big City Adventure:
Sydney
Head down under to join the next Big City Adventure in Sydney, Australia! The whole family is back for a new vacation filled with postcards, fun city facts, collectible mementos and more!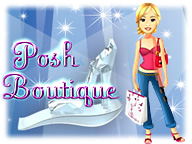 Posh Boutique
It's Alicia's birthday and she has a big surprise coming! Her grandmother, Lily, has decided it's time for Alicia to take over her chain of posh boutiques. Now she will need to be fast on her feet, dedicated to her customers and wise in her upgrades!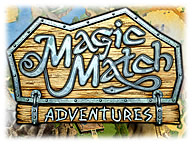 Magic Match Adventures
Magic Match Adventures takes the addictive Magic Match gameplay and pairs it with a unique simulation where each match you create will not only give you special powers and magic spells, but will help repair the imp villages and restore peace.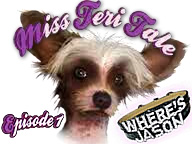 Miss Teri Tale
Someone has kidnapped poor little Jason, a prize winning show dog. His owner is devastated, the police are perplexed and it seems every one of your eccentric neighbors in Peeking Town has ample reason to have done it.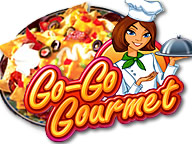 Go-Go Gourmet
Search, sauté, and serve your way to gastronomic greatness! Go-Go Gourmet puts you in the heat of the kitchen with hidden object and time management gameplay, all rolled into one! Find ingredients and prepare more than one request at a time!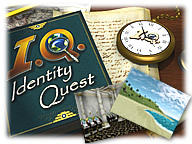 I.Q. Identity Quest
Solve the riddles of the Puzzle Cube and become a master of memory, logic, language, and more! It's six different games in one! I.Q. Identity Quest will keep you on your toes while sharpening your mind! Can you discover the ultimate truth?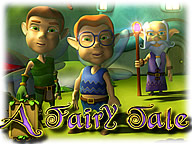 A Fairy Tale
When a giant menace threatens the village, the young faeries Delfbert, Wilf and Angelica set out on a journey to save their home! Join them on their quest through 100 puzzling levels of stunning graphics and magical music that will fill you with wond