Kids games for Windows
Have you already come across the term "edutatement games"? These are most efficient educational games because they combine entertainment and learning. On our site you will find an immense collection of fun kids games to download free. A great variety of brain-teasers include kids Math games and classic board games like sudoku, mahjong and jigsaw games. Numeric puzzles and word games are very helpful to develop logic, basic Math skills and spelling. They are highly recommended by early childhood educators to prepare your kids for school.
However, in this section we have assembled not only kids learning games, but also family-friendly puzzle games and arcades with no restrictions on age. Cute animals, famous cartoon characters, interactive mini-games and polished graphics are characteristic of PC games designed for children. Match 3 puzzles, collapse and bubble arcades are common skill games for toddlers due to vibrant colors and clear objective. Download and play kids games together with your little ones, for it is the most pleasant pastime.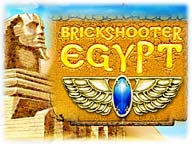 Brickshooter Egypt
A totally new brain-teasing puzzle experience across 60+ exciting levels with stunning graphics and amazing sound is what Brickshooter Egypt has to offer. Crack the intriguing puzzles of the past and unlock the secrets of the pharaohs!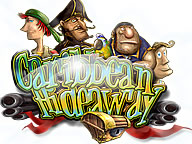 Caribbean Hideaway
Take a nautical trip to the beautiful Caribbean and find your very own tropical hideaway, me hardy! Experience six different scenarios while searching the ocean blue for your kidnapped love, Ruby Barnacle! Yarrr!!

Call of Atlantis
Set out on an exciting new quest around the ancient lands of the Mediterranean in this unique mix of Match-3, Hidden Object and Adventure genres. Collect seven mysterious crystals of power to appease Poseidon and save the legendary continent!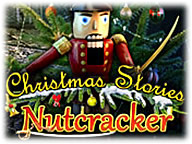 Christmas Stories:
Nutcracker
The Nutcracker needs your help, and there's an army of rats running rampant through the kingdom!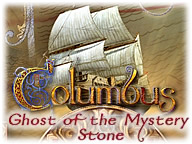 Columbus:
Ghost of the Mystery Stone
After crashing his ship, and being tossed overboard, Columbus sees a beautiful apparition reaching out to him. Waking up on a mysterious island, Columbus begins to explore his surroundings and stumbles upon ancient treasures and perplexing puzzles.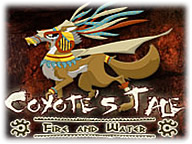 Coyote's Tale:
Fire and Water
With Coyote, the god of story telling as your guide, challenge 15 Aztec gods and collect hidden items in attempts to stop the world from falling into chaos!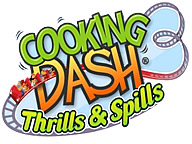 Cooking Dash 3:
Thrills and Spills
Meet Flo and the rest of the DinerToons as youthful DinerTeens, working their first summer job at Mr. Big's theme park restaurants. Serve sit-down customers, bag up food for Dash-Thru diners, revamp every restaurant in the park!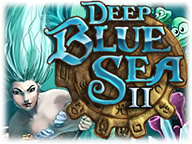 Deep Blue Sea 2
Dive in to Deep Blue Sea 2 and discover the secrets of Avalonia, an underwater world that needs your help to be fully restored. Collect powerful upgrades and awesome powerups as you make your way through an engaging storyline in Deep Blue Sea 2!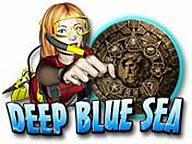 Deep Blue Sea
Dive into the Deep Blue Sea for treasure, adventure and fun in an underwater world! Get lost in the intriguing story of the aquatic people of Avalonia as you discover the scattered fragments of their Sacred Amulets. Uncover the mystery of Avalonia!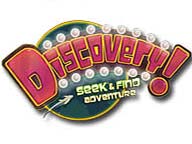 Discovery! A Seek and Find Adventure
Break out your magnifying glass and passport - it's time for Discovery! Hunt for the more than 1,000 hidden objects and compete against 20 eagle-eyed contestants for a chance at the U.S. Roadtrip Jackpot Round! Now is the time to join this Discovery!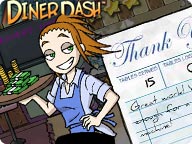 Diner Dash
Whether you're an entrepreneur dreaming of your own chain of restaurants, or are just looking for a way to escape the grind of your own day job, you'll love the can't-put-it-down gameplay and unique world of Flo's DINER DASH!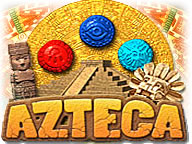 Azteca
Azteca is a great match-3 game for all puzzle fans. Enter the world of the ancient Aztecs! Retrieve long forgotten wisdom for king Ixtos. But the knowledge is well hidden!