Kids games for Windows
Have you already come across the term "edutatement games"? These are most efficient educational games because they combine entertainment and learning. On our site you will find an immense collection of fun kids games to download free. A great variety of brain-teasers include kids Math games and classic board games like sudoku, mahjong and jigsaw games. Numeric puzzles and word games are very helpful to develop logic, basic Math skills and spelling. They are highly recommended by early childhood educators to prepare your kids for school.
However, in this section we have assembled not only kids learning games, but also family-friendly puzzle games and arcades with no restrictions on age. Cute animals, famous cartoon characters, interactive mini-games and polished graphics are characteristic of PC games designed for children. Match 3 puzzles, collapse and bubble arcades are common skill games for toddlers due to vibrant colors and clear objective. Download and play kids games together with your little ones, for it is the most pleasant pastime.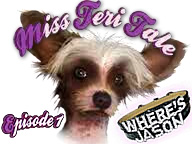 Miss Teri Tale
Someone has kidnapped poor little Jason, a prize winning show dog. His owner is devastated, the police are perplexed and it seems every one of your eccentric neighbors in Peeking Town has ample reason to have done it.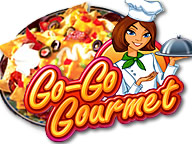 Go-Go Gourmet
Search, sauté, and serve your way to gastronomic greatness! Go-Go Gourmet puts you in the heat of the kitchen with hidden object and time management gameplay, all rolled into one! Find ingredients and prepare more than one request at a time!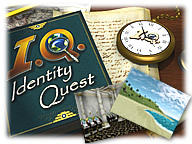 I.Q. Identity Quest
Solve the riddles of the Puzzle Cube and become a master of memory, logic, language, and more! It's six different games in one! I.Q. Identity Quest will keep you on your toes while sharpening your mind! Can you discover the ultimate truth?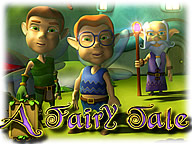 A Fairy Tale
When a giant menace threatens the village, the young faeries Delfbert, Wilf and Angelica set out on a journey to save their home! Join them on their quest through 100 puzzling levels of stunning graphics and magical music that will fill you with wond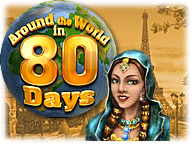 Around the World in 80 Days
You only have 80 days to circumnavigate the globe. Think that sounds easy?Travel back in time to the late 19th century and get ready for spectacular adventures on land, sea and air. Use the unique chance to visit four continents.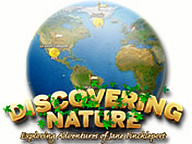 Discovering Nature
Travel the world and help Professor Jane Pinckleport to put an end to a deadly virus, which is a great threat to the whole animal kingdom. Begin the exciting adventure of a lifetime with Discovering Nature!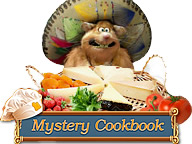 Mystery Cookbook
Think you've seen it all? They you need to play Mystery Cookbook - a game where a cat and mouse work together to prepare the finest cuisine around!The mini-games are like the icing on the cake in this scrumptious feast of hidden object fun!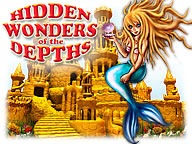 Hidden Wonders of the Depths
Hidden Wonders of the Depths is a new and exciting action puzzle which combines unique match-3, mahjong, collapse and hidden object game elements with more than 210 delightfully aquatic levels! Welcome to this magical, wonderful world!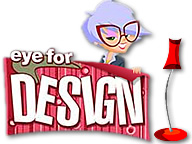 Eye for Design
After attending the most prestigious interior decorator academy in Paris, and graduating at the top of her class, Halle is ready to take the next step; starting her own business!Design dream homes for Halle's stylistically demanding clientele!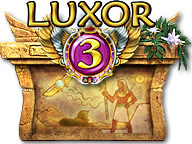 Luxor 3
Luxor 3, the next smash hit in this awe-inspiring series, takes you on an ethereal journey where your match-three skills are used to battle the power-hungry god of Chaos! The Battle for Eternal Afterlife begins here, with Luxor 3!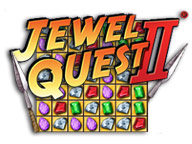 Jewel Quest 2
It's a story of adventure, love and betrayal! Join Professor Pack on the ultimate jewel matching quest across the world's richest continent! Safari, Zimbabwe ruins and Victoria Falls await for you! The adventure is up to you!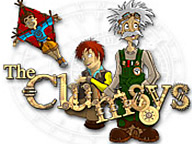 The Clumsys
Tim and his mischievous friends have gotten themselves into quite a pickle! They discovered Grandpa's latest invention, The Time Machine, and have teleported themselves to different time periods!