Match 3 games for Windows
Matching games are the best way to relax after a tough day because even in timed mode they require almost no concentration. However memory match games, mahjong and solitaire puzzles are quite popular, match three is definitely the primary genre in this category. Best match 3 games like Bejewelled and Gem Slider have lots of clones and are sometimes even used to describe this type of games. Today many match 3 puzzles offer users to choose the game mode they prefer (swap, group or chain) or combine different techniques and goals. For instance, a user is supposed to drop the token to the bottom of the play field, drag it along the marked path or engage in a battle.
Thus, the legendary Puzzle Quest gave birth to the genre of Match 3 RPG, featuring an incredible adventure behind the basic game mechanics. Other game hit series, Jewel Quest and Fishdom, display the trend to enrich the playing experience with an interactive storyline or by introducing simulation and hidden object elements to tile matching gameplay. Download free match 3 games, enjoy them during 1-hour trial and order the registration code to the title you wish to continue playing. It's that simple!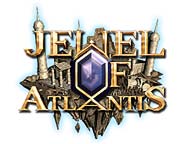 Jewel of Atlantis
Jewel of Atlantis is a new and exciting action puzzle which combines match-3 mechanics with breakout-style gameplay mayhem.

Jewel Quest Mysteries 2
Alongside Eva, uncover relics in eye catching hidden object screens. Unearth tools to reveal shards of the precious jewel boards and discover all new scrolling search screens that put you in the front seat of whizzing planes and adventure!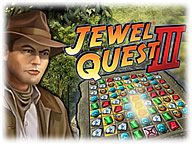 Jewel Quest III
Rupert and Emma decided to open a Museum. Their daughter Natalie is infected by spores. Rupert hopes to find a cure for Natalie and find the fabled Golden Jewel Board. He receives messages from someone who has the cure for Natalie.Who will it be?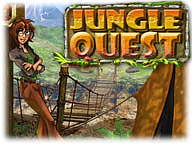 Jungle Quest
Join world famous archeologist Cathie Jones as she embarks on an amazing match-three journey to find the legendary Fountain of Youth and stop the spread of a deadly virus! There are 60 explosive levels! So start your Jungle Quest today!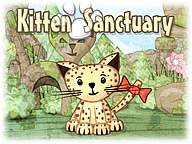 Kitten Sanctuary
The once peaceful Kitten Island is being invaded by creatures from another world! Free trapped kittens using your creative matching skills.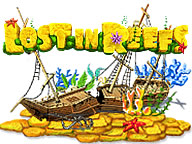 Lost in Reefs
In Lost in Reefs, you must rebuild Dragon City by creating matches of three or more identical items. Play this thrilling game today!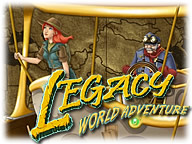 Legacy:
World Adventure
This adventure challenges your Match 3 abilities and World Fact knowledge with exciting clues and stunning imagery! So climb aboard our airships for clever mini-game action and the race of a lifetime that will push your skills to the limits!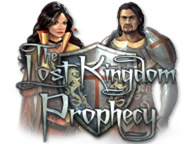 Lost Kingdom Prophecy
Serena and her friends have to save The Lost Kingdom Prophecy from Balaak, the evil-minded wizard, who wants to destroy it. Dive into atmosphere of adventure and intrigue, save the world and become a hero in this amazing game!

Luxor:
Amun Rising
The great goddess, Isis, has enlisted you to battle Set and his evil minions. Travel throughout the Two Lands and thwart Set's diabolical plans, but bear in mind, Set will not be pleased with your arrival!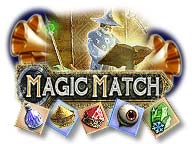 Magic Match
Explore six mystical realms in the Lands of the Arcane with Giggles your helper imp by your side. Earn magical bonus spells as you journey through 126 story levels in this wonderfully engrossing puzzle matching experience!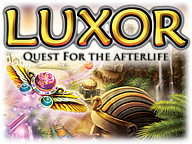 Luxor:
Quest for the Afterlife
In Luxor: Quest for the Afterlife, you'll venture out of Egypt on a quest to track down the stolen artifacts of Queen Nefertiti! Choose your own paths on an expansive journey in this next installment in the best-selling Luxor series!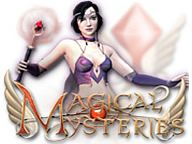 Magical Mysteries:
Path of the Sorceress
Use your Match 3 skills in a new way to search for enchanted scrolls, make useful potions, and defeat your mysterious enemies!