Match 3 games for Windows
Matching games are the best way to relax after a tough day because even in timed mode they require almost no concentration. However memory match games, mahjong and solitaire puzzles are quite popular, match three is definitely the primary genre in this category. Best match 3 games like Bejewelled and Gem Slider have lots of clones and are sometimes even used to describe this type of games. Today many match 3 puzzles offer users to choose the game mode they prefer (swap, group or chain) or combine different techniques and goals. For instance, a user is supposed to drop the token to the bottom of the play field, drag it along the marked path or engage in a battle.
Thus, the legendary Puzzle Quest gave birth to the genre of Match 3 RPG, featuring an incredible adventure behind the basic game mechanics. Other game hit series, Jewel Quest and Fishdom, display the trend to enrich the playing experience with an interactive storyline or by introducing simulation and hidden object elements to tile matching gameplay. Download free match 3 games, enjoy them during 1-hour trial and order the registration code to the title you wish to continue playing. It's that simple!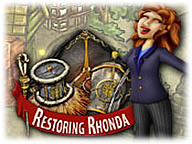 Restoring Rhonda
Rhonda has uncovered a magical game called Azuba, and it's her ticket back to the top! Azuba grants Rhonda the tools of the art restoration trade. Take Rhonda home in this unique free-swapping art restoration game!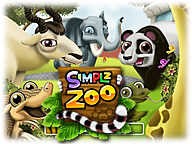 Simplz:
Zoo
Build your very own zoo in Simplz: Zoo! Combining two types of games, simulation and puzzle into one unique adventure, Simplz: Zoo puts you in charge as you decide what animals to add to your zoo, and exactly where to place them.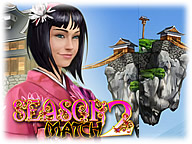 Season Match 2
Bring the celebration of seasons back to the Fairytale Kingdom! Solve clever puzzles and play exciting seek-and-find levels and fun minigames!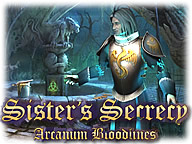 Sister's Secrecy:
Arcanum Bloodlines
Discover the connection between strange events and Belle's abduction in Sister's Secrecy: Arcanum Bloodlines!

Sky Bubbles Deluxe
The wizard has trapped the souls of his captives in magic bubbles and raised them high above their land. Line up magic bubbles to release imprisoned souls in this terrific action-puzzle game!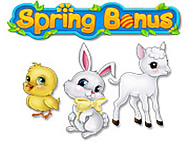 Spring Bonus
Help the Easter Bunny light the magic rainbow by melting away the cold grip of Winter. Featuring fluffy chicks, frolicking lambs and bouncy rabbits, this adorable Match 3 game is bursting with bonuses and fun for all the family.

Sky Kingdoms
Destroy colored spheres and upgrade bonus items to new levels of destructive power as you explore a breathtaking fantasy world!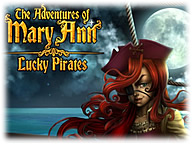 The Adventures of Mary Ann:
Lucky Pirates
Complete different quests, expand your arsenal, and collect powerful artifacts as you explore the Caribbean islands in multiple gameplay modes!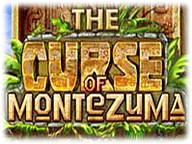 The Curse of Montezuma
Join world famous archeologist Cathie Jones as she embarks on an amazing match-three journey to find the legendary Fountain of Youth and stop the spread of a deadly virus!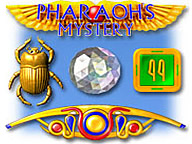 The Pharaoh's Mystery
More than three thousand years ago the Pharaoh Akhenaten ordered his mummified body buried in a cave filled with gold. Now you could be the one discovering the ancient treasure of the Pharaoh!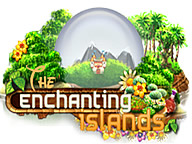 The Enchanting Islands
Collect elements, cast spells and defeat ferocious guardians in your quest to return life to a fairy-tale realm!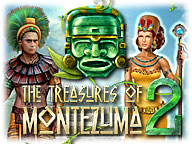 The Treasures of Montezuma 2
Return to the jungle in this amazing match-three adventure. Power-up totems and unleash special powers by making multiple matches of the same colored token. More levels, more challenges...more fun!