Match 3 games for Windows
Matching games are the best way to relax after a tough day because even in timed mode they require almost no concentration. However memory match games, mahjong and solitaire puzzles are quite popular, match three is definitely the primary genre in this category. Best match 3 games like Bejewelled and Gem Slider have lots of clones and are sometimes even used to describe this type of games. Today many match 3 puzzles offer users to choose the game mode they prefer (swap, group or chain) or combine different techniques and goals. For instance, a user is supposed to drop the token to the bottom of the play field, drag it along the marked path or engage in a battle.
Thus, the legendary Puzzle Quest gave birth to the genre of Match 3 RPG, featuring an incredible adventure behind the basic game mechanics. Other game hit series, Jewel Quest and Fishdom, display the trend to enrich the playing experience with an interactive storyline or by introducing simulation and hidden object elements to tile matching gameplay. Download free match 3 games, enjoy them during 1-hour trial and order the registration code to the title you wish to continue playing. It's that simple!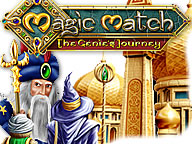 Magic Match:
The Genie's Journey
The hit game Magic Match returns, and Giggles the lovable Imp is now a Genie! Go on a quest with Merlin and Giggles as they seek to change Giggles back to his impish self. Cross through the desert lands of Arcania in this puzzle adventutre.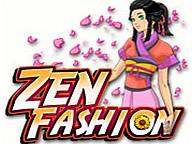 Zen Fashion
Embark on a whirlwind puzzle adventure through the fashion centers of Asia! Match flowers and collect beautiful traditional fashions from Korea, China, Japan, and beyond.Beautifully unique and incredibly addictive - start your Zen Fashion adventure!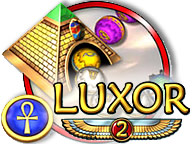 Luxor 2
Luxor 2 takes you on a beautiful voyage through the land of ancient Egypt. Play 88 all-new, gorgeously rendered levels of brilliantly displayed crisp and stunning graphics set amongst the pyramids and temples of ancient Egypt.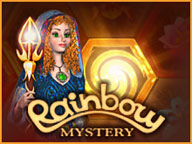 Rainbow Mystery
Join Lily on her quest to the Rainbow world. Help her bring life and color into the Rainbow world tainted by the evil spell. With stunning graphics, amazing animations and 3 game modes, Rainbow Mystery is bursting with fun!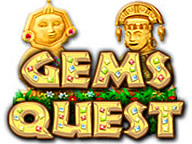 Gems Quest
A young woman travels deep into a remote jungle looking for rare plants. A mysterious hieroglyph leads her to an ancient temple filled with secrets. Discover the Spirit of the Jungle by collecting gold and gems!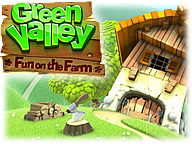 Green Valley:
Fun on the Farm
Little Beetle Bug has inherited a farm! The supposed cottage turns out to be more of a rundown shack. So roll up your sleeves and bring in the harvest playing one of the most agricultural puzzle games of all time!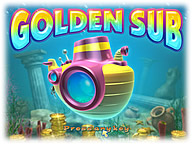 Golden Sub
Explore a fantastic aquatic world of seashells, fish and more! You'll ride a wave of fun when you play this addicting sea-themed, color-blasting game!
Heroes of Hellas 2:
Olympia
Build a city from the ashes of a fallen civilization and rule your people with wisdom and justice in Heroes of Hellas 2: Olympia! Enjoy a mix of addictive match-three gameplay and city building fun!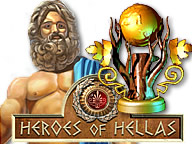 Heroes of Hellas
Travel through Ancient Greece to find the thief who stole the scepter of Zeus, creating chains of three or more identical items! Heroes of Hellas offers an unforgettable adventure through a magical time!
Jewel Match 2
Enter a mesmerizing match-three wonderland! Line up dazzling jewels and eliminate tiles across 150 levels of casual fun as you build majestic castles and enjoy spellbinding visuals and audio.
Inca Ball
Launch into the valiant quest for the treasures of the ancient civilization in a marvelous arcade puzzle shining with nice visuals, 60 challenging levels and a variety of bonuses.
Jewel Match 3
Journey through the mesmerizing world of Nevernear in this exciting Match 3 adventure! Seek and find through numerous fantasy locations to discover new spells!