Puzzle games for Windows
Welcome to the site with the best puzzle games for PC brought together for you. In this category you may find all kinds of brain-teasers, including picross and jigsaw puzzles, word games, sudoku, mahjong and other tile-matching games. Among other titles, such popular game series as World Mosaics, Azada and World Riddles are also present here. Don't forget that board games and sliding puzzles are great education games for kids - come and play our logic games and discover special kids games category on absolutist.com.
We also secured separate sections for the fans of hidden object puzzle adventure games, so that you could easily find new HOPA releases. We recommend that you download puzzle games free and use 1-hour trial to make sure that the game is really worth buying and fully complies with your system specifications. System requirements are provided for all free puzzle games on our site. Since we also try to give our players an opportunity to play premium games online, you are welcome to visit the corresponding section of our portal and check web versions of the most addicting puzzlers and family games.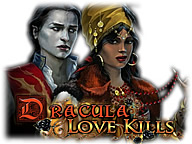 Dracula:
Love Kills
The Queen of Vampires is back and is determined to destroy the world! No one, human or vampire, will stand in her way. Will you be able to stop the Queen in Dracula: Love Kills, a terrifying Hidden Object Puzzle Adventure game?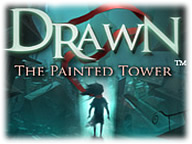 Drawn:
The Painted Tower
Enter the world of Drawn, the newest adventure from Big Fish Games Studios. Unravel the secrets of the Painted Tower while overcoming challenging puzzles on your quest to save Iris. Beware! Darkness approaches the tower. Can you save her in time?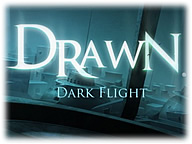 Drawn:
Dark Flight Collector's Edition
A young girl with an excellent ability to make her paintings come to life is chased by an awful king. Iris has escaped from the Tower, but she needs your help! Rescue a future queen, by revealing the secrets of magical worlds of Stonebriar Kingdom!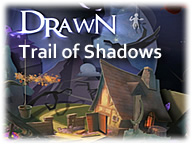 Drawn:
Trail of Shadows
Become a part of the story by following clues scattered throughout paintings to save a boy with the power to create painted worlds!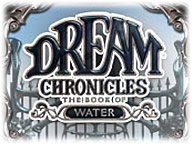 Dream Chronicles:
The Book of Water
With her father gravely ill and her mother missing, Lyra must find a way to break the spell. Journey through beautifully enchanted places, solve challenging puzzles, and seek answers to save Lyra's hometown in Dream Chronicles: The Book of Water!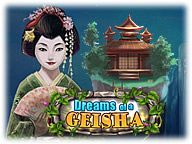 Dreams of a Geisha
Help Ichisumi in this incredible adventure to reopen the temples of Geisha and restore a world of beauty and passion. Dive into this engaging Match 3 game with beautiful scenery and relaxing music.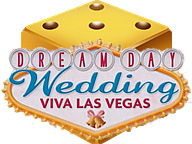 Dream Day Wedding:
Viva Las Vegas
Plan the perfect Dream Day Wedding for a high rolling couple in a lavish Las Vegas resort. A truly spectacular seek & find adventure!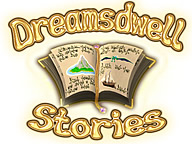 Dreamsdwell Stories
Help the dwellers of a colorful fantasy world build their town! People of this new world will help you build new structures, give you magic bonuses and more!
Echoes of the Past:
Castle of Shadows
After discovering an ancient painting, the Royal House Museum invites you to explore the recovered artifacts, and the mysteries within. Restore the royal amulet to break an ancient curse and stop an evil witch from regaining her terrible powers!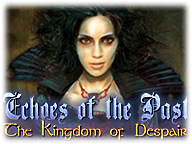 Echoes of the Past:
Kingdom of Despair
Test your wits as you gather the missing amulets, restore the lives of the cursed characters - and open the portal to return home!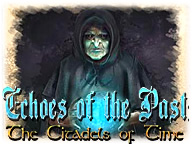 Echoes of the Past:
The Citadels of Time
Be ready for an exciting journey that will start from the Dark Middle Ages and end in the present times!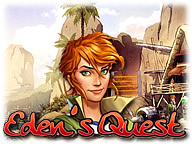 Eden's Quest
You are Eden Hunt, a famous archaeologist, who embarks on a breathtaking treasure hunt in an isolated island whose owner is...very discreet. Play Eden's Quest, a subtle blend of adventure and challenges, with a smattering of hidden objects!