Puzzle games for Windows
Welcome to the site with the best puzzle games for PC brought together for you. In this category you may find all kinds of brain-teasers, including picross and jigsaw puzzles, word games, sudoku, mahjong and other tile-matching games. Among other titles, such popular game series as World Mosaics, Azada and World Riddles are also present here. Don't forget that board games and sliding puzzles are great education games for kids - come and play our logic games and discover special kids games category on absolutist.com.
We also secured separate sections for the fans of hidden object puzzle adventure games, so that you could easily find new HOPA releases. We recommend that you download puzzle games free and use 1-hour trial to make sure that the game is really worth buying and fully complies with your system specifications. System requirements are provided for all free puzzle games on our site. Since we also try to give our players an opportunity to play premium games online, you are welcome to visit the corresponding section of our portal and check web versions of the most addicting puzzlers and family games.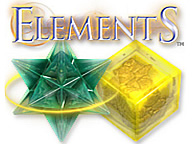 Elements
Harness the power of nature's greatest forces in Elements, a challenging and addictive swap-and-match game! Follow the clues in the Book of Elements to bring Air, Fire, Water and Earth down to their purest forms and become an expert alchemist!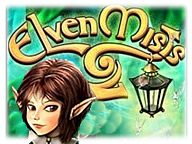 Elven Mists 2
Slip into the role of a young elven lad of just 99 years of age as he fills the shoes of the just retired "Awakener of the Elves", and bring back the light into a world that lies in darkness!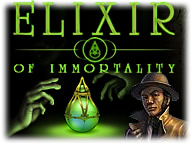 Elixir of Immortality
Saddle up for fun and become a sheriff in Golden Trails: The New Western Rush. Use your Hidden Object talents to find the culprits behind a bank robbery, and bring them to justice. Play innovative minigames as you explore intriguing storylines!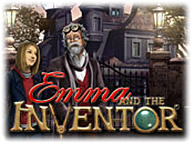 Emma and the Inventor
Save Emma's grandfather who has accidentally trapped himself in a mysterious void in Emma and the Inventor! Put the machine back together and create fuel for it in this beautiful Hidden Object Puzzle Adventure game!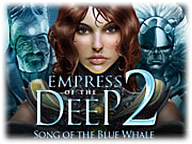 Empress of the Deep 2
Find your way to a mystical floating cloud city in the sky, explore the gorgeous Sky Castle, seek out the four Children of Light and save them from the twisted clutches of the Evil Empress Pandora!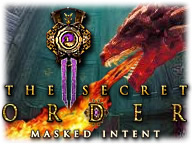 The Secret Order:
Masked Intent
Help Sarah unmask the traitor before he destroys the Order in The Secret Order: Masked Intent!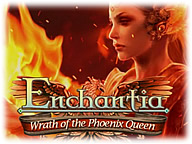 Enchantia:
Wrath of the Phoenix Queen
Travel the magical world of Enchantia as you go on your quest to stop the Phoenix Queen!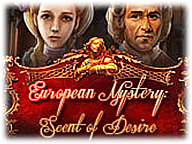 European Mystery:
Scent of Desire
Stop a maniac's murderous trail of fragrance and deception in European Mystery: Scent of Desire!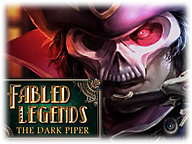 Fabled Legends:
The Dark Piper
After being summoned to a The Dark Piper strikes in Fabled Legends: The Dark Piper!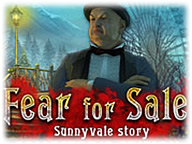 Fear for Sale:
Sunnyvale Story
Investigate a strange murder and get to the bottom of a complicated case!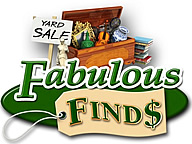 Fabulous Finds
Fabulous Finds delivers a unique combination of hidden objects, yard sale brainteasers and room renovating fun in one exciting adventure. Turn this house into your very own cherished home!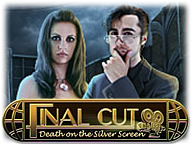 Final Cut:
Death on the Silver Screen
Unravel the mystery of your father's death and brother's bizarre disappearance in Final Cut: Death on the Silver Screen!