Puzzle games for Windows
Welcome to the site with the best puzzle games for PC brought together for you. In this category you may find all kinds of brain-teasers, including picross and jigsaw puzzles, word games, sudoku, mahjong and other tile-matching games. Among other titles, such popular game series as World Mosaics, Azada and World Riddles are also present here. Don't forget that board games and sliding puzzles are great education games for kids - come and play our logic games and discover special kids games category on absolutist.com.
We also secured separate sections for the fans of hidden object puzzle adventure games, so that you could easily find new HOPA releases. We recommend that you download puzzle games free and use 1-hour trial to make sure that the game is really worth buying and fully complies with your system specifications. System requirements are provided for all free puzzle games on our site. Since we also try to give our players an opportunity to play premium games online, you are welcome to visit the corresponding section of our portal and check web versions of the most addicting puzzlers and family games.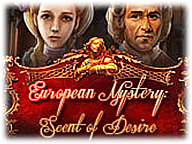 European Mystery:
Scent of Desire
Stop a maniac's murderous trail of fragrance and deception in European Mystery: Scent of Desire!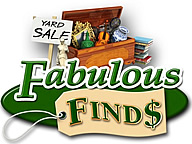 Fabulous Finds
Fabulous Finds delivers a unique combination of hidden objects, yard sale brainteasers and room renovating fun in one exciting adventure. Turn this house into your very own cherished home!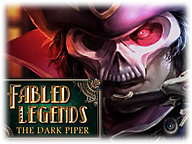 Fabled Legends:
The Dark Piper
After being summoned to a The Dark Piper strikes in Fabled Legends: The Dark Piper!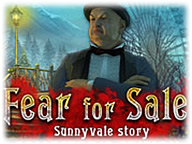 Fear for Sale:
Sunnyvale Story
Investigate a strange murder and get to the bottom of a complicated case!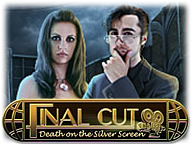 Final Cut:
Death on the Silver Screen
Unravel the mystery of your father's death and brother's bizarre disappearance in Final Cut: Death on the Silver Screen!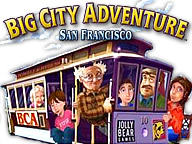 Big City Adventure:
San Francisco
Travel to all of the most famous (and not so famous) locations around the cosmopolitan city of San Francisco! Discover 60 fascinating and obscure facts about the city and its history, earn cool mementos from the 20 amazing locations you will visit!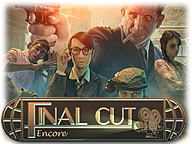 Final Cut:
Encore
Your murderous half-sister has escaped, and you've got the last piece of your father's treacherous film projector!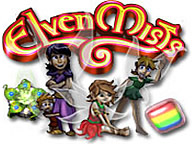 Elven Mists
Magical fog has its grip on the Elvenland. The amicable inhabitants lie in deep slumber, entrapped by enchanted flower buds. It is your task to lift the fog and wake the elves. To achieve that, you have to connect floral nodes.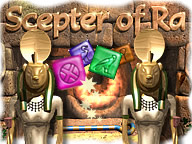 Scepter of Ra
Battle your way through Ancient Egypt! You will find yourself in the lost Pyramid of the Pharaoh in this latest game brought to you by Absolutist.com! Accept the challenge and try to connect all the hieroglyphic stones.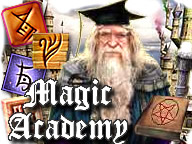 Magic Academy
Explore a magical and mysterious atmosphere as you investigate the sudden disappearance of your sister from the Magic Academy. Enter the Higher Academy of Arwindale and begin your investigation straight away.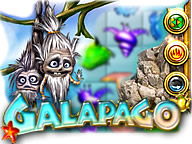 Galapago
Reach the top before it erupts and win the ultimate treasure! Choose your difficulty and your destiny by selecting your own path around the island - you'll lose yourself in Galapago's addictive gameplay and beautiful settings.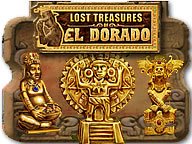 Lost Treasures of El Dorado
Journey across the globe to help Professor Jack Foster search for clues and discover the Lost Treasures of El Dorado as he embarks upon his quest to find his lost love! Can you find all of the Lost Treasures of El Dorado? Your journey begins today!