Puzzle games for Windows
Welcome to the site with the best puzzle games for PC brought together for you. In this category you may find all kinds of brain-teasers, including picross and jigsaw puzzles, word games, sudoku, mahjong and other tile-matching games. Among other titles, such popular game series as World Mosaics, Azada and World Riddles are also present here. Don't forget that board games and sliding puzzles are great education games for kids - come and play our logic games and discover special kids games category on absolutist.com.
We also secured separate sections for the fans of hidden object puzzle adventure games, so that you could easily find new HOPA releases. We recommend that you download puzzle games free and use 1-hour trial to make sure that the game is really worth buying and fully complies with your system specifications. System requirements are provided for all free puzzle games on our site. Since we also try to give our players an opportunity to play premium games online, you are welcome to visit the corresponding section of our portal and check web versions of the most addicting puzzlers and family games.
Green Moon
You have inherited a neglected house. After examining it, you become an owner of the ancient mystery, which you will have to reveal and make come true!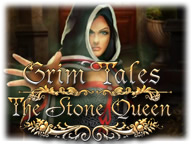 Grim Tales:
The Stone Queen
The family saga continues when your nephew Brandon encounters the mysterious Stone Queen in a lonely mountain town!
Grim Facade:
Cost of Jealousy
You have been called to Spain to investigate the murder of a grieving woman's husband.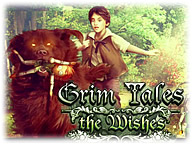 Grim Tales:
The Wishes
You must set things right before your nephew pays the terrible price in Grim Tales: The Wishes!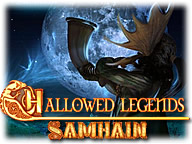 Hallowed Legends:
Samhain
Celtic folklore seems to be more truth than lore when the Samhain festival goers disappear! Find the missing people and save the day in this exciting Adventure game!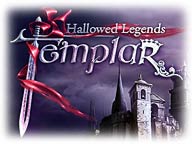 Hallowed Legends:
Templar
cour gorgeous scenes and search for important clues as you track down the terrifying evildoer and save the entire town in Hallowed Legends: The Templar!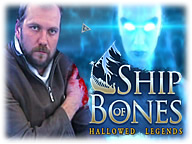 Hallowed Legends:
Ship of Bones
You've just crash-landed near the village of Erlenbourg, where a ghostly figure has been stealing souls!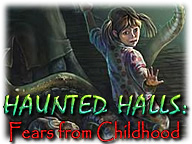 Haunted Halls:
Fears from Childhood
Help the hapless victims confront their fears and return home. Track Dr. Blackmore to his lair and save the day in Haunted Halls: Fears from Childhood!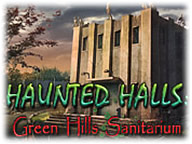 Haunted Halls:
Green Hills Sanitarium
Explore a decrepit mental asylum and find your missing boyfriend in Haunted Halls - Green Hills Sanitarium! After hearing about some wrong doings at the asylum, your boyfriend, Tim, takes off to conduct an investigation of his own.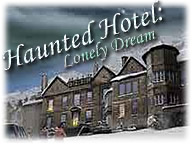 Haunted Hotel:
Lonely Dream
Use all your hidden object skills to explore the enigmatic rooms of Haunted hotel and reveal its secrets! Each room brings you some clues to find out the truth of this mysterious place. Hurry up to solve all tricky puzzles in this captivating game!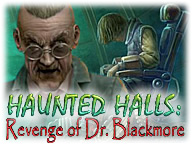 Haunted Halls:
Revenge of Dr. Blackmore
Prepare for a mind-bending journey into the realm of the weird in Haunted Halls: Revenge of Dr. Blackmore!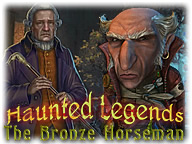 Haunted Legends:
The Bronze Horseman
Visit a small town which lies devastated after being ravaged by a terrible flood. The townsfolk hide away, scared by the cruel Bronze Horseman in Haunted Legends: The Bronze Horseman!