Puzzle games for Windows
Welcome to the site with the best puzzle games for PC brought together for you. In this category you may find all kinds of brain-teasers, including picross and jigsaw puzzles, word games, sudoku, mahjong and other tile-matching games. Among other titles, such popular game series as World Mosaics, Azada and World Riddles are also present here. Don't forget that board games and sliding puzzles are great education games for kids - come and play our logic games and discover special kids games category on absolutist.com.
We also secured separate sections for the fans of hidden object puzzle adventure games, so that you could easily find new HOPA releases. We recommend that you download puzzle games free and use 1-hour trial to make sure that the game is really worth buying and fully complies with your system specifications. System requirements are provided for all free puzzle games on our site. Since we also try to give our players an opportunity to play premium games online, you are welcome to visit the corresponding section of our portal and check web versions of the most addicting puzzlers and family games.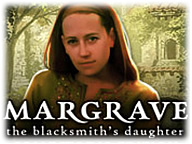 Margrave:
The Blacksmith's Daughter
The town of the Cyclops appears for a single day once every three hundred years, on an island lost to cartographers. On this Day of Alignment, the town rises and sets with the midsummer sun. Edwina embarks on a rescue mission into the town.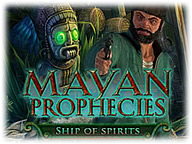 Mayan Prophecies:
Ship of Spirits
As you explore the vastness of a ship lost in time, what mysteries will you uncover amidst its Mayan idols, menacing sea creatures, and exotic treasures?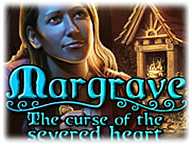 Margrave:
The Curse of the Severed Heart
Deep in the English countryside, Edwina Margrave has returned to the cottage where her parents died, eager to speak with the one person who might shed light on the tragedy - the volatile landlady, Miss Thorn!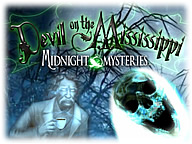 Midnight Mysteries:
Devil on Mississippi
Mark Twain's ghost has come to you seeking help. With Twain's help, you have to unravel the connections to try to set history straight in Midnight Mysteries: Devil on the Mississippi!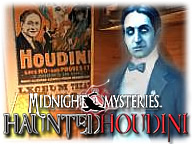 Midnight Mysteries:
Haunted Houdini
After growing up an orphan, a mysterious photo showing your parents arrives!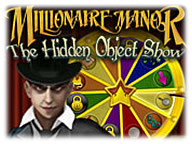 Millionaire Manor:
Hidden Object Show
Your grandfather has disappeared! The only clue he left is a cryptic message about a game show that no longer exists. Take on the challenges of The Hidden Object Show once more and save your fellow contestants from a gruesome fate!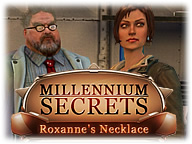 Millennium Secrets:
Roxanne's Necklace
Capture the culprit before it's too late in Millennium Secrets: Roxanne's Necklace! Help solve an ancient mystery and stop the evildoer from striking again! Find clues and work through a tangled chain of events in this exciting game!
Mishap:
An Accidental Haunting
The Burtons have just moved into a beautiful new home, which just happens to be haunted! Now it's up to you to help them deal with some particularly unfortunate ghosts as you search for objects hidden throughout over 30 beautifully illustrated rooms!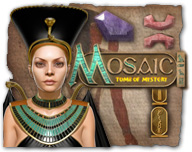 Mosaic:
Tomb of Mystery
Travel to Ancient Egypt in this stunning mystery-puzzle quest filled with gorgeous effects and addictive game play! Place shapes and decrypt ancient Egyptian Hieroglyphs as you uncover the truth behind the mysterious death of King Tut.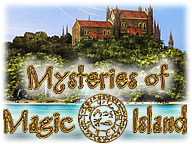 Mysteries of Magic Island
Survive the dangerous Magic Island and become a Grand Magician in Mysteries of Magic Island, a fun Hidden Object game! Find the enchanted items necessary to escape the Magic Island, and return to the Great Magic School successfully.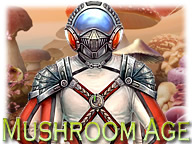 Mushroom Age
Take a trip through time to solve interesting puzzles and play mesmerizing mini-games with pre-historic characters like a dinosaur and a caveman, historic legends like Socrates and Nostradamus, robots and bad guys from the future.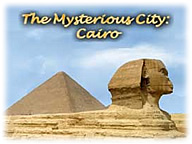 Mysterious City:
Cairo
Take on the role of a junior archeologist traveling though Egypt, trying to bring thieves to justice! Do you have the sleuthing skills to find the hidden clues the thieves left behind, piece together what happened, and return the lost treasure?