Puzzle games for Windows
Welcome to the site with the best puzzle games for PC brought together for you. In this category you may find all kinds of brain-teasers, including picross and jigsaw puzzles, word games, sudoku, mahjong and other tile-matching games. Among other titles, such popular game series as World Mosaics, Azada and World Riddles are also present here. Don't forget that board games and sliding puzzles are great education games for kids - come and play our logic games and discover special kids games category on absolutist.com.
We also secured separate sections for the fans of hidden object puzzle adventure games, so that you could easily find new HOPA releases. We recommend that you download puzzle games free and use 1-hour trial to make sure that the game is really worth buying and fully complies with your system specifications. System requirements are provided for all free puzzle games on our site. Since we also try to give our players an opportunity to play premium games online, you are welcome to visit the corresponding section of our portal and check web versions of the most addicting puzzlers and family games.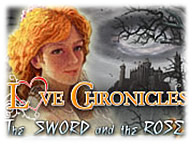 Love Chronicles:
The Sword and the Rose
Lift an evil curse that has been cast on the kingdom by a witch looking for revenge in Love Chronicles: The Sword and the Rose! Gather the petals, defeat a terrifying beast, and confront the witch in this exciting Hidden Object Puzzle Adventure game!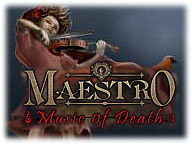 Maestro:
Music of Death
A mysterious illness has broken out and is causing an entire village to age rapidly and die! While you search for the source, find a little girl, who is trapped in the town!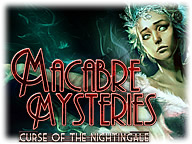 Macabre Mysteries:
Curse of Nightingale
After receiving a letter and a golden ticket in the mail from your grandfather you are off to see an amazing ballet performance. Explore Hidden Object scenes and more!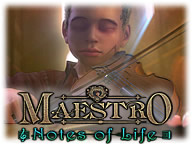 Maestro:
Notes of Life
Solve tricky puzzles to become a hero and complete your journey in Maestro: Notes of Life!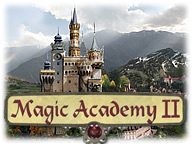 Magic Academy 2
Once again, trouble is brewing in the world of magic: A priceless treatise has gone missing and if it falls into the wrong hands, a demon that was banished long ago could be summoned from exile! Look for for the missing book!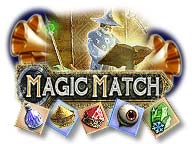 Magic Match
Explore six mystical realms in the Lands of the Arcane with Giggles your helper imp by your side. Earn magical bonus spells as you journey through 126 story levels in this wonderfully engrossing puzzle matching experience!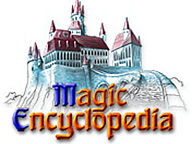 Magic Encyclopedia
Magic Encyclopedia: First Story takes you on a journey of magic and wonder as you guide a young lady on a quest to find her brother and stop the manifestation of a terrible evil.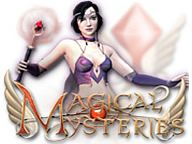 Magical Mysteries:
Path of the Sorceress
Use your Match 3 skills in a new way to search for enchanted scrolls, make useful potions, and defeat your mysterious enemies!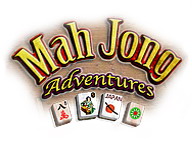 Mah Jong Adventures
Use your uncle's humorous journal to locate gold tiles with the grace and swiftness of a Canadian Mountie! Your adventure spans 18 engaging destinations and immerses you in the local culture through unique tile-sets and backgrounds.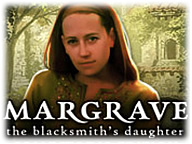 Margrave:
The Blacksmith's Daughter
The town of the Cyclops appears for a single day once every three hundred years, on an island lost to cartographers. On this Day of Alignment, the town rises and sets with the midsummer sun. Edwina embarks on a rescue mission into the town.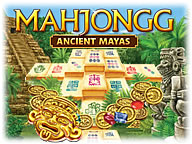 Mahjongg:
Ancient Mayas
Embark upon a fantastic adventure to the empire of the Mayas. Go back in time 2,000 years and discover the mysterious temples and fabulous treasures of this once powerful and enigmatic culture!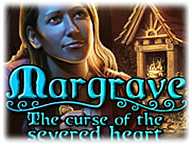 Margrave:
The Curse of the Severed Heart
Deep in the English countryside, Edwina Margrave has returned to the cottage where her parents died, eager to speak with the one person who might shed light on the tragedy - the volatile landlady, Miss Thorn!