Puzzle games for Windows
Welcome to the site with the best puzzle games for PC brought together for you. In this category you may find all kinds of brain-teasers, including picross and jigsaw puzzles, word games, sudoku, mahjong and other tile-matching games. Among other titles, such popular game series as World Mosaics, Azada and World Riddles are also present here. Don't forget that board games and sliding puzzles are great education games for kids - come and play our logic games and discover special kids games category on absolutist.com.
We also secured separate sections for the fans of hidden object puzzle adventure games, so that you could easily find new HOPA releases. We recommend that you download puzzle games free and use 1-hour trial to make sure that the game is really worth buying and fully complies with your system specifications. System requirements are provided for all free puzzle games on our site. Since we also try to give our players an opportunity to play premium games online, you are welcome to visit the corresponding section of our portal and check web versions of the most addicting puzzlers and family games.
Mishap:
An Accidental Haunting
The Burtons have just moved into a beautiful new home, which just happens to be haunted! Now it's up to you to help them deal with some particularly unfortunate ghosts as you search for objects hidden throughout over 30 beautifully illustrated rooms!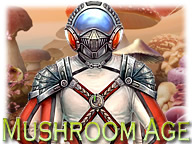 Mushroom Age
Take a trip through time to solve interesting puzzles and play mesmerizing mini-games with pre-historic characters like a dinosaur and a caveman, historic legends like Socrates and Nostradamus, robots and bad guys from the future.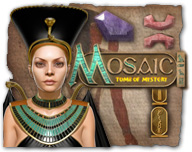 Mosaic:
Tomb of Mystery
Travel to Ancient Egypt in this stunning mystery-puzzle quest filled with gorgeous effects and addictive game play! Place shapes and decrypt ancient Egyptian Hieroglyphs as you uncover the truth behind the mysterious death of King Tut.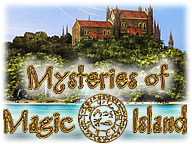 Mysteries of Magic Island
Survive the dangerous Magic Island and become a Grand Magician in Mysteries of Magic Island, a fun Hidden Object game! Find the enchanted items necessary to escape the Magic Island, and return to the Great Magic School successfully.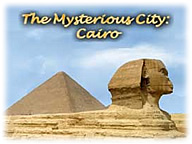 Mysterious City:
Cairo
Take on the role of a junior archeologist traveling though Egypt, trying to bring thieves to justice! Do you have the sleuthing skills to find the hidden clues the thieves left behind, piece together what happened, and return the lost treasure?
Mystery Case Files:
13th Skull
Sara Lawson is struck with tragedy when her husband mysteriously disappears. Sara's daughter, Magnolia, believes her father was kidnapped by the ghost of a vengeful pirate seeking to protect his lost fortune.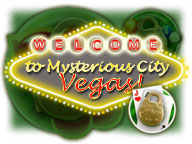 Mysterious City:
Vegas
Pack your bags and head for the dazzling lights of the Las Vegas Strip, where your VIP suite awaits. Use your detective skills to uncover over 1000 hidden objects to try and apprehend a casino thief! Clues abound as you stake out casino tables and o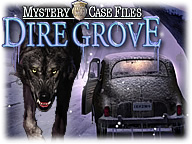 Mystery Case Files:
Dire Grove
The Celtic legend of Dire Grove has been passed down from generation to generation for centuries. Considered a fairytale, its telling was meant to frighten small children into staying in their beds through the night. A recently unearthed artif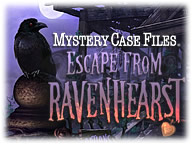 Mystery Case Files:
Escape Ravenhearst
Return once more to the haunted grounds of Ravenhearst Manor to uncover new details about this poignant saga!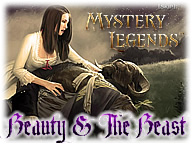 Mystery Legends:
Beauty and the Beast
Journey across magical lands, seek the help of fantastical friends, and overcome all obstacles to find the beauty within the beast!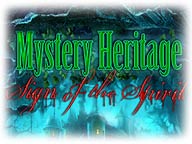 Mystery Heritage:
Sign of the Spirit
Investigate a mysterious and deadly curse in Mystery Heritage: Sign of the Spirit!
Mystery Masterpiece:
The Moonstone
Who stole the Moonstone diamond? Is it cursed? It's up to you to investigate and unravel the mystery! Investigate every person who was in the Victorian mansion at the time of the crime to locate the thief and try and find the ancient jewel!