Puzzle games for Windows
Welcome to the site with the best puzzle games for PC brought together for you. In this category you may find all kinds of brain-teasers, including picross and jigsaw puzzles, word games, sudoku, mahjong and other tile-matching games. Among other titles, such popular game series as World Mosaics, Azada and World Riddles are also present here. Don't forget that board games and sliding puzzles are great education games for kids - come and play our logic games and discover special kids games category on absolutist.com.
We also secured separate sections for the fans of hidden object puzzle adventure games, so that you could easily find new HOPA releases. We recommend that you download puzzle games free and use 1-hour trial to make sure that the game is really worth buying and fully complies with your system specifications. System requirements are provided for all free puzzle games on our site. Since we also try to give our players an opportunity to play premium games online, you are welcome to visit the corresponding section of our portal and check web versions of the most addicting puzzlers and family games.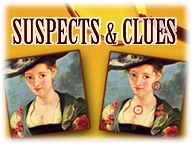 Suspects and Clues
Thieves, vandals, and counterfeiters have joined together for the heist of the century. You'll need keen visual skills to analyze the evidence, piece together clues, and track down the suspects in this photo hunt game.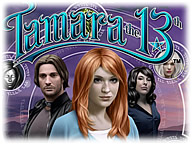 Tamara the 13th
Tamara McNamara discovers she's a 13th generation witch in the suspenseful Puzzle Adventure, Tamara the 13th. Her mother is kidnapped; in order to rescue her, she must master her innate magical powers.

Tales of Lagoona:
Orphans of the Ocean
New Anemone Orphanage is in trouble of being shut down, and it's up to you to save it. Explore a host of breathtaking, underwater locations as you search for valuable items and sell your wares at the market so you can upgrade the orphanage.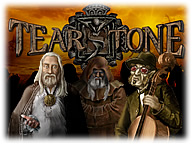 Tearstone
Change your life forever as you explore unusual locations and meet interesting characters. Take on challenging minigames, unique puzzles, and mind-bending quests in this unique game. Unravel the mystery and discover the truth of the Tearstone!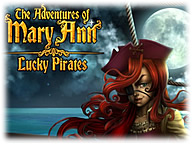 The Adventures of Mary Ann:
Lucky Pirates
Complete different quests, expand your arsenal, and collect powerful artifacts as you explore the Caribbean islands in multiple gameplay modes!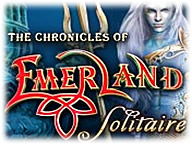 The Chronicles of Emerland Solitaire
When deciding to learn card magic at an old wizard's school, you couldn't have imagined that fate had chosen you as the savior of the world.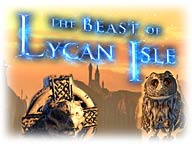 The Beast of Lycan Isle
Luna has been summoned by Tara, her best friend, to an ancient village on a remote island!

The Clockwork Man
Join Miranda Calomy and her helpful sidekick, Sprocket, on a transcontinental adventure of perplexing puzzles in a rich Victorian setting. Featuring unique scroll and zoom gameplay, and an innovative hint system, this is an experience for all ages!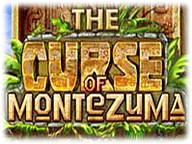 The Curse of Montezuma
Join world famous archeologist Cathie Jones as she embarks on an amazing match-three journey to find the legendary Fountain of Youth and stop the spread of a deadly virus!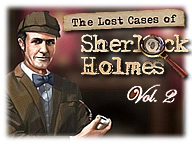 The Lost Cases of Sherlock Holmes 2
Return to 221 Baker St. and solve 16 new cases of forgery, kidnapping, murder, and more! Play over 40 levels of hidden object and find the difference gameplay featuring 50 mind-bending puzzles and 60 stunning locations in Victorian London.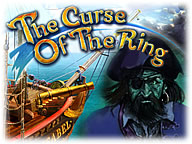 The Curse of the Ring
Go on a fun adventure in Barbados! After trying on a cursed ring, you must now find 6 stolen treasures or pay the ultimate price! Explore gorgeous Hidden Object scenes and try to survive The Curse of the Ring!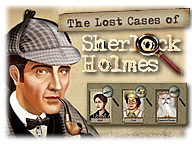 The Lost Cases of Sherlock Holmes
The Lost Cases of Sherlock Holmes is a lavish mystery adventure game, featuring 16 unique cases of forgery, espionage, theft, murder and more! Investigate hundreds of potentially relevant clues and lively characters in each mysterious story!