Strategy games for Windows
Harvest crops and develop your business empire as you play best simulation games and time management games for PC. While cooking and farming games are considered the most popular simulation games for girls, tycoon games are somewhat any casual games addict reverts to from time to time. Due to considerable popularity this genre it has gradually acquired a lot of trends. For example, in resource management games like Royal Envoy or Kingdom Chronicles you have to think of few steps in advance to complete all tasks playing against the time.
Very often time management gameplay merges with other casual games mechanics. Thus, Gardenscapes series is a striking example of hidden object simulation games, and Fishdom represents a Match 3 sim title. Explore our constantly increasing collection of building games, restaurant simulators, virtual pet caring and much more. Many premium business games are also available online, so, drop in our web games section to play free time management games, download the titles you enjoy and don't forget to rate them!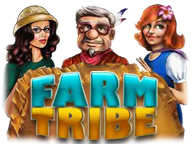 Farm Tribe
Help Anny organize a farm and solve the mystery of Mayan's tribe! Hire workers, take care of them and improve their professional skills. Gain profit and help pay for the land that the research can be started in Farm Tribe!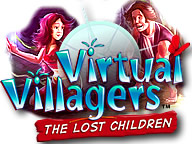 Virtual Villagers 2
Continue the epic story of the castaways of Isola in Virtual Villagers 2: The Lost Children! Guide your tribe as they rescue a group of lost children and help them survive new adventures. Lead your villagers as they solve all new puzzles!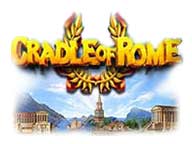 Cradle of Rome
Play Cradle of Rome and conquer more than 100 levels, collecting 8 original bonuses. As you play more and earn enough money to buy larger buildings, you'll see your city grow into a magnificent heart of antiquity!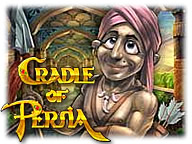 Cradle Of Persia
Build Ancient Persia in this engaging puzzle game! Now you can seek out the riddles of these ruins as you travel through the land of a thousand and one nights.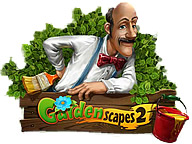 Gardenscapes 2
Gardenscapes 2 takes the unique experience of the original Gardenscapes to a completely new level!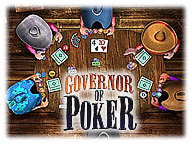 Governor of Poker
Do you have what it takes to play against the pro players of the old west? Buy houses, and means of transport to get you everywhere in Texas as you play. Dare to join a tournament or a cash game and perhaps bet ALL IN.

Gourmania
Begin your journey at a fast food joint, finding the ingredients for the sandwiches your customers want and processing their orders before time runs out. Full of seek-and-find and slice-and-dice fun, Gourmania is your ticket to the big leagues!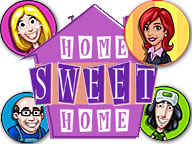 Home Sweet Home
You move into a new house and have no idea how to furnish it! Who do you call? How about the Home Sweet Home team? With simple controls, a fun style and an easy to use interface, Home Sweet Home is one creative gaming experience!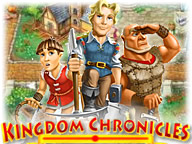 Kingdom Chronicles
Rescue the princess, defeat the villain, and save your homeland in Kingdom Chronicles!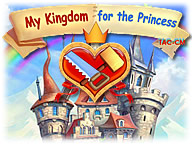 My Kingdom for the Princess
One day Princess Helen traveled across the lands, when all of a sudden, a tornado came and wreaked havoc on the lands! Arthur, a knight famed for his wit and courage, has answered duty's call! Now he will have to restore the ruined lands!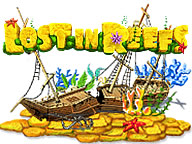 Lost in Reefs
In Lost in Reefs, you must rebuild Dragon City by creating matches of three or more identical items. Play this thrilling game today!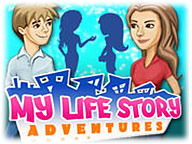 My Life Story:
Adventures
Set off on a whimsical adventure in search of your life's true calling in My Life Story Adventures. Haunted by dreams that you are wasting your life, you finally decide to take action.