Strategy games for Windows
Harvest crops and develop your business empire as you play best simulation games and time management games for PC. While cooking and farming games are considered the most popular simulation games for girls, tycoon games are somewhat any casual games addict reverts to from time to time. Due to considerable popularity this genre it has gradually acquired a lot of trends. For example, in resource management games like Royal Envoy or Kingdom Chronicles you have to think of few steps in advance to complete all tasks playing against the time.
Very often time management gameplay merges with other casual games mechanics. Thus, Gardenscapes series is a striking example of hidden object simulation games, and Fishdom represents a Match 3 sim title. Explore our constantly increasing collection of building games, restaurant simulators, virtual pet caring and much more. Many premium business games are also available online, so, drop in our web games section to play free time management games, download the titles you enjoy and don't forget to rate them!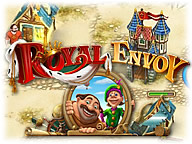 Royal Envoy
Take the King's challenge! Save the wonderful land of countless islands from the merciless forces of nature! Construct and upgrade homes and buildings for the island citizens and become the chief city planner of marvelous Islandshire!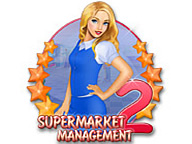 Supermarket Management 2
Put your Time Management talents to the test and grow your little shop to the biggest store in the entire city! Work quickly to purchase unique upgrades, helpful assistants, and even better locations.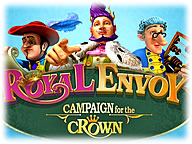 Royal Envoy:
Campaign for the Crown
A stranger accused the King of being unable to manage the kingdom, and demanded to be elected King himself! Help the King win the elections.

The Great Chocolate Chase
Continue exploring the deliciously rich world of Chocolatier, now with an adventure game twist! Join Evangeline Baumeister and your favorite Chocolatier characters, making and serving chocolate treats to international customers!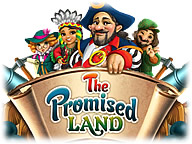 The Promised Land
Take charge of a small group of settlers and build a thriving colony in The Promised Land, a casual strategy game!

The Timebuilders:
Pyramid Rising
Bring hope to the people of Egypt in The Timebuilders: Pyramid Rising, an exciting Time Management game! Assistant to the Royal architect Senmut, you have been appointed the daunting task of reconstructing villages!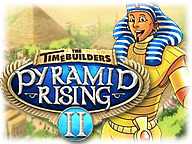 The TimeBuilders:
Pyramid Rising 2
Great Pharaoh Touti and his friends are back for an epic adventure in The TimeBuilders: Pyramid Rising 2!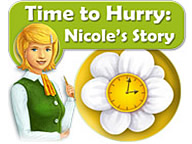 Time to Hurry:
Nicole's Story
Help Nicole find her vocation and climb up the corporate ladder in this fun Time Management game, Time to Hurry: Nicole's Story! Work in various shops throughout the city as you help this fresh college graduate find her calling in life.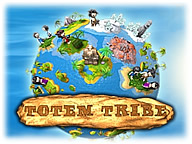 Totem Tribe
Experience a rare combination of strategy and hidden object gameplay, exploring the many wonderful islands of Totem Tribe!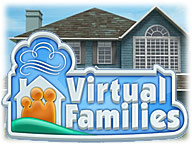 Virtual Families
Virtual Families is a casual family sim that runs in real time! Adopt and nurture needy people on your computer and help them meet mates, and start families!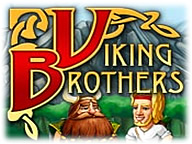 Viking Brothers
Through 50 levels of rollicking time management fun, you'll learn the heroic ways of the Vikings!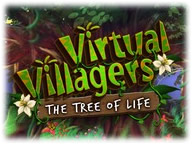 Virtual Villagers 4:
The Tree of Life
The latest chapter in the Virtual Villagers saga! Continue the story of the mysterious island of Isola, and the tribe of lost refugees! Uncover fantastic mysteries, unravel the story of Isola, and save the Tree of Life!