Time Management games for Windows
Harvest crops and develop your business empire as you play best simulation games and time management games for PC. While cooking and farming games are considered the most popular simulation games for girls, tycoon games are somewhat any casual games addict reverts to from time to time. Due to considerable popularity this genre it has gradually acquired a lot of trends. For example, in resource management games like Royal Envoy or Kingdom Chronicles you have to think of few steps in advance to complete all tasks playing against the time.
Very often time management gameplay merges with other casual games mechanics. Thus, Gardenscapes series is a striking example of hidden object simulation games, and Fishdom represents a Match 3 sim title. Explore our constantly increasing collection of building games, restaurant simulators, virtual pet caring and much more. Many premium business games are also available online, so, drop in our web games section to play free time management games, download the titles you enjoy and don't forget to rate them!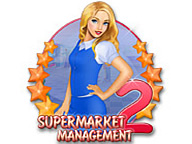 Supermarket Management 2
Put your Time Management talents to the test and grow your little shop to the biggest store in the entire city! Work quickly to purchase unique upgrades, helpful assistants, and even better locations.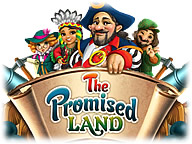 The Promised Land
Take charge of a small group of settlers and build a thriving colony in The Promised Land, a casual strategy game!

The Great Chocolate Chase
Continue exploring the deliciously rich world of Chocolatier, now with an adventure game twist! Join Evangeline Baumeister and your favorite Chocolatier characters, making and serving chocolate treats to international customers!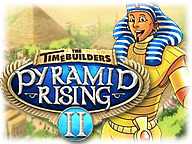 The TimeBuilders:
Pyramid Rising 2
Great Pharaoh Touti and his friends are back for an epic adventure in The TimeBuilders: Pyramid Rising 2!

The Timebuilders:
Pyramid Rising
Bring hope to the people of Egypt in The Timebuilders: Pyramid Rising, an exciting Time Management game! Assistant to the Royal architect Senmut, you have been appointed the daunting task of reconstructing villages!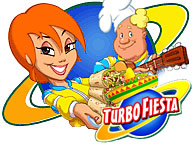 Turbo Fiesta
Rebecca and Robert are taking their fast food empire to totally new heights! Turbo Fiesta proves that there's no place these two can't go to serve up a tasty food! An astronomical and gastronomical adventure, Turbo Fiesta is truly out of this world!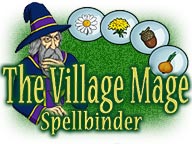 The Village Mage:
Spellbinder
Weave your healing magic as the village mage in this captivating blend of match-three gameplay and time management madness.

Turbo Pizza
Use the secret recipe of the most delicious pizza in the world and attract more customers. Rebecca and Robert are avid restaurateurs ready to start their next adventure. Help them to build successful pizza restaurants in the world.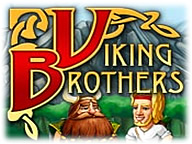 Viking Brothers
Through 50 levels of rollicking time management fun, you'll learn the heroic ways of the Vikings!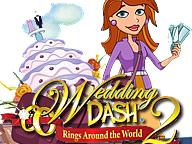 Wedding Dash 2
Quinn is back on a new whirlwind adventure, joined by Flo and Joe Wright, wedding photographer. Help Quinn become the world's top wedding planner in this hilarious sequel to the hit game Wedding Dash!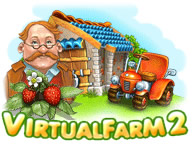 Virtual Farm 2
Raise bumper crops and then sell them for a profit in Virtual Farm 2! Cheese, ice cream, cakes and more are in demand at the market. Do you have what it takes to fill those orders and become the top farmer in town?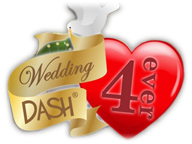 Wedding Dash:
4-Ever
Quinn is prepearing for another wedding season. Her mother unexpectedly comes to her place to help her plan it, but she learnes it was cancelled. So, the woman actively starts to take part in her daughter's every day life. Plan a dream wedding!