Games for MAC OS
Below you will find a list of mac games of various genres. Select from a range of fun arcades and puzzles, as well as hidden object adventure games for mac pro. Enjoy cool games for kids, such as Match 3 puzzles and family-friendly board games. Take advantage of free games mac download, and buy full version after a trial hour. Discover new free games for iMac every week and save up with daily deals and weekly game discounts. Subscribe to game newsletter and get top macbook pro games delivered to your email.
All Absolutist titles are available on Mac App Store. First of all it's the classic Bubble Shooter for Mac. Absolutist is also known for its Mysteriez hidden object game series, in which hidden numbers of letters are to be found. Most of games for macbook air are full versions only, but there is a number of free games for Apple Mac. For example, you may get a couple of our sport games on App Store free.
If you are not sure whether some title are compatible with your Mac OS X version, please, pay attention to the system requirements. They are specified on the product page and can ensure good performance of the best puzzle games on your computer.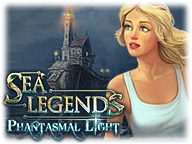 Sea Legends:
Phantasmal Light
Waking up on a mysterious island, Jane must now figure out what happened with her beloved Mike!

Secret Mission:
The Forgotten Island
World-renowned scientist Chanel Flores was sent to the Bermuda Triangle to investigate a mysterious island that has suddenly appeared there. Explore the island and try to help Flores come back to her ship in this exciting Hidden Object game!

Secret Diaries:
Florence Ashford
Help Florence restore her family's fortune in Secret Diaries: Florence Ashford, a wonderful Hidden Object Puzzle Adventure game! In order to pay off her father's debt, and regain the Ashford family's riches, Florence is off to the Marquis Henry.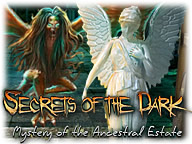 Secrets of the Dark:
Mystery Estate
You will have to challenge yourself as a professional who specializes in most tangled cases!

Secrets of the Dark:
Temple of Night
Your friend is kidnapped by three dark priests! Now they are getting ready to sacrifice him to provide the Demon of Darkness with limitless power, and it's up to you to stop them!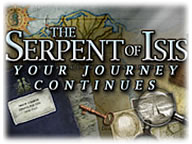 Serpent of Isis:
Your Journey Continues
Find the Tomb of Isis and finish the search that Robert's Grandpa started! Travel the globe and find clues that will help on your search! After Professor Thomas Penroy is kidnapped, it's up to you to take over the hunt for the legendry Tomb of Isis!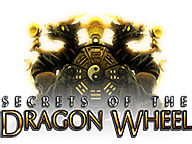 Secrets of the Dragon Wheel
Help Epiphany O'day sneak on board the luxurious and dangerous Imperial Majestic to stop murder and mayhem in its tracks! Travel from Europe to the exotic far east in Secrets of the Dragon Wheel, a fun Hidden Object game!

Shades of Death:
Royal Blood
After your father dies, your sister Violet requests your help at the Family Castle. After arriving, things seem to be in disarray. Discover what had frightened your father and find the truth behind his death.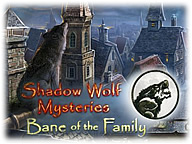 Shadow Wolf Mysteries:
Bane of Family
Return to the De la Fer estate to help the count unravel the curse that has been passed down through his family in Shadow Wolf Mysteries: Bane of the Family!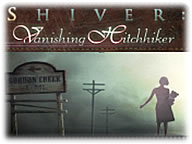 Shiver:
Vanishing Hitchhiker
Explore a spooky landscape as you figure out where the mysterious woman has gone in this exciting Hidden Object Puzzle Adventure game. Dive into a deeper mystery as you progress through incredible locations and scenes!

Shiver:
Poltergeist
Travel with Ricardo to his new estate and discover its terrifying history in Shiver: Poltergeist!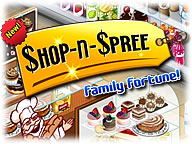 Shop-N-Spree:
Family Fortune
Find the items on your clientele's list and make sure they walk out completely satisfied. Set the perfect example for your employees to keep your brand new stores profitable.