Arcade & Action games for MAC OS
If you would like to play action games, absolutist.com is your starting point. Discover the great variety of genres and pick top marble popper titles, awesome arcade games, platformers and more. All of them feature family-friendly gameplay and extremely high addictivity level. You have been warned! One of such fun arcade games for Mac is Bubble Shooter in which marble popper mechanics acquires some collapse games elements. Among other classic arcade games that enjoy unfading popularity are tetris and lines in their countless variations.
All action games for Mac are free to download. This means that you don't have to pay for a game before you give it a try. We strongly recommend that you take advantage of this opportunity in order to check the fun factor and performance of the chosen arcade on your computer. You are also welcome to subscribe to your Mac games newsletter to be updated about the best action games that come out worldwide. Never miss holiday game discounts, special offers and free arcade games giveaways any more.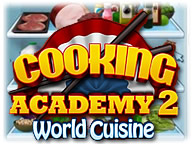 Cooking Academy 2:
World Cuisine
Welcome to the World Culinary Workshop! Cooking Academy 2 will put you in the kitchens of restaurants from all corners of the globe!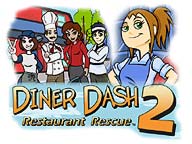 Diner Dash 2:
Restaurant Rescue
Join Flo as she returns to help four fellow restaurant owners defeat the greedy tycoon, Mr. Big. By working as fast as ever, Flo helps each of her friends upgrade their restaurants, expand their businesses, and pay their rent.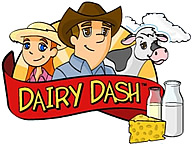 Dairy Dash
Ah, life on the farm..what could be more relaxing? Care for cows, goats, chickens, and sheep while growing tomatoes, corn and pumpkins. You'll even enjoy the occasional glass of lemonade and fill orders for Flo! It's all in a day's work in Dairy Dash