Arcade & Action games for MAC OS
If you would like to play action games, absolutist.com is your starting point. Discover the great variety of genres and pick top marble popper titles, awesome arcade games, platformers and more. All of them feature family-friendly gameplay and extremely high addictivity level. You have been warned! One of such fun arcade games for Mac is Bubble Shooter in which marble popper mechanics acquires some collapse games elements. Among other classic arcade games that enjoy unfading popularity are tetris and lines in their countless variations.
All action games for Mac are free to download. This means that you don't have to pay for a game before you give it a try. We strongly recommend that you take advantage of this opportunity in order to check the fun factor and performance of the chosen arcade on your computer. You are also welcome to subscribe to your Mac games newsletter to be updated about the best action games that come out worldwide. Never miss holiday game discounts, special offers and free arcade games giveaways any more.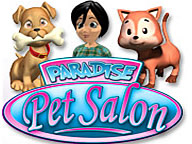 Paradise Pet Salon
This is no day at the spa! It's you vs. Pet Corp in this fast paced fur flying good time! Your pet salon is competing against the evil Pet Corp, and you must turn a small corner spa into a huge success. Find your paradise at the Paradise Pet Salon!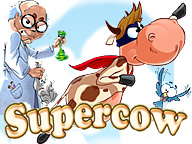 Supercow
The evil Professor Duriarti has escaped from prison! He has seized the farm and captured all of the animals! Supercow heard about the situation, and dashed off to save the farm animals. It's Supercow to the rescue!

Escape From Paradise
Can you Escape From Paradise? With this much variety, you might not want to! Explore the five islands surrounding the main island and unlock new games that will help you gather resources and aid. Set a course for excitement with Escape From Paradise!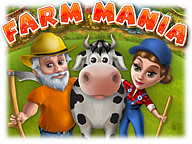 Farm Mania
Plant vegetables, raise animals, become a beekeeper...the possibilities are endless in Farm Mania! So, come spend some time in the country with Anna and her family in Farm Mania!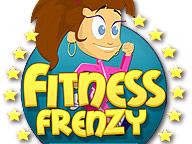 Fitness Frenzy
Help Vicki meet a real challenge! In Fitness Frenzy, YOU are a fitness trainer. You get to help people get fit and feel great. Teach them how to work out and reach their ultimate goals. How about you...can you keep up with the frenzy?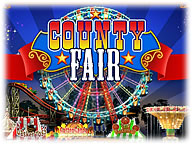 County Fair
You are in charge of running your local county fair. What will you do first? Install the biggest, most fabulous rides? Set up tasty food concessions to sell deep fried soda and other delicacies?