Arcade & Action games for MAC OS
If you would like to play action games, absolutist.com is your starting point. Discover the great variety of genres and pick top marble popper titles, awesome arcade games, platformers and more. All of them feature family-friendly gameplay and extremely high addictivity level. You have been warned! One of such fun arcade games for Mac is Bubble Shooter in which marble popper mechanics acquires some collapse games elements. Among other classic arcade games that enjoy unfading popularity are tetris and lines in their countless variations.
All action games for Mac are free to download. This means that you don't have to pay for a game before you give it a try. We strongly recommend that you take advantage of this opportunity in order to check the fun factor and performance of the chosen arcade on your computer. You are also welcome to subscribe to your Mac games newsletter to be updated about the best action games that come out worldwide. Never miss holiday game discounts, special offers and free arcade games giveaways any more.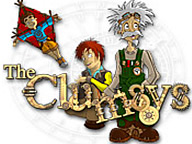 The Clumsys
Tim and his mischievous friends have gotten themselves into quite a pickle! They discovered Grandpa's latest invention, The Time Machine, and have teleported themselves to different time periods!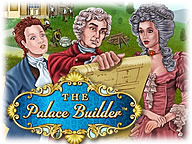 The Palace Builder
As a young, unknown architect in 18th century France, you're looking for your chance to impress the Queen. Design and manage the construction of the most beautiful structures in the kingdom!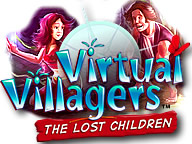 Virtual Villagers 2
Continue the epic story of the castaways of Isola in Virtual Villagers 2: The Lost Children! Guide your tribe as they rescue a group of lost children and help them survive new adventures. Lead your villagers as they solve all new puzzles!

Wedding Dash 2
Quinn is back on a new whirlwind adventure, joined by Flo and Joe Wright, wedding photographer. Help Quinn become the world's top wedding planner in this hilarious sequel to the hit game Wedding Dash!

Virtual Villagers
Create your own paradise in this real-time simulation. After fleeing a horrifying volcanic eruption, a group of villagers begin again on a new island. Guide them on their way to become farmers, builders, scientisparents and more in their new home.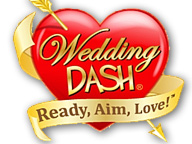 Wedding Dash:
Ready, Aim, Love
Take control of planning each wedding to meet the couple's desires; with more options and items to choose from for you to make their special day perfect. Play the most romantic Wedding Dash game yet!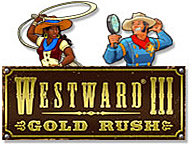 Westward III:
Gold Rush
Steer the paths of three adventurous pioneers as they build and defend their ever-growing settlement from dangerous bandits who are determined to cheat or steal from anyone they cross. In Westward III: Gold Rush, fortune is yours for the taking!