Hidden Object games for MAC OS
There is nothing like new hidden object games to ensure an incredible weekend. Just as good books, they give you an opportunity to get completely involved in the story and live through the adventure. However, unlike fiction, they also feature exciting music surrounding to perfect your immersion in the story unfold. As you explore gorgeous locations in search for hidden objects and clues, you may also encounter smart brain-teasers and original mini-games to solve.
Best hidden object adventure games often have sequels or prequels. Let us give some recommendations to players new to the genre. If you prefer sweet games and fairy worlds, try Awakening and Spirits of Mystery series. Hallowed Legends, Enigmatis, PuppetShow and Danse Macabre are must-have titles for mystery games addicts and those who enjoy dark ghost stories. Nowadays most popular TV shows also come up as detective games. Castle, Criminal Minds, Murder She Wrote and Paranormal State are just few examples of the kind. Whatever topic you decide to start with, Absolutist remains your source of best hidden object games for Mac OS X.

Redemption Cemetery:
Children's Plight
Learn the history of the evil warlock and find a way to stop him before it is too late! Help other spirits find peace as they help you find useful items and overcome challenging obstacles in Redemption Cemetery: Children's Plight!

Redemption Cemetery:
Curse of the Raven
You will have to escape from the Redemption Cemetery, after getting into a car accident and being fallen into a trap of a mysterious graveyard. Help trapped ghosts free their souls and save their loved ones, using your hidden object skills!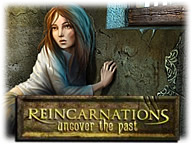 Reincarnations:
Uncover the Past
After making an amazing breakthrough in reincarnation studies, Jane was kidnapped and thrown into an enigmatic asylum... Explore past lives to help the girl save her present life in this captivating hidden object game!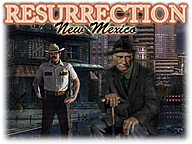 Resurrection, New Mexico
Find out as you attempt to escape from Resurrection, New Mexico!After a terrible traffic accident Amy Walters finds herself trapped in Resurrection, New Mexico!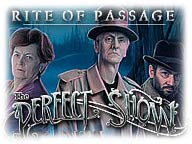 Rite of Passage:
The Perfect Show
Uncover secrets, solve challenging problems and encounter enigmatic characters in Rite of Passage: The Perfect Show!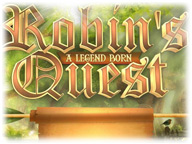 Robin's Quest:
A Legend Born
Rob from the rich and give to the poor! When an evil ruler taxes his people to near starvation, it's up to Robin to save the day! Help our brave new hero rise from humble beginnings to becoming the champion remembered in history...