Hidden Object games for MAC OS
There is nothing like new hidden object games to ensure an incredible weekend. Just as good books, they give you an opportunity to get completely involved in the story and live through the adventure. However, unlike fiction, they also feature exciting music surrounding to perfect your immersion in the story unfold. As you explore gorgeous locations in search for hidden objects and clues, you may also encounter smart brain-teasers and original mini-games to solve.
Best hidden object adventure games often have sequels or prequels. Let us give some recommendations to players new to the genre. If you prefer sweet games and fairy worlds, try Awakening and Spirits of Mystery series. Hallowed Legends, Enigmatis, PuppetShow and Danse Macabre are must-have titles for mystery games addicts and those who enjoy dark ghost stories. Nowadays most popular TV shows also come up as detective games. Castle, Criminal Minds, Murder She Wrote and Paranormal State are just few examples of the kind. Whatever topic you decide to start with, Absolutist remains your source of best hidden object games for Mac OS X.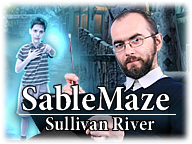 Sable Maze:
Sullivan River
Every night you have the same nightmare. You see children wandering through a maze, crying for help. To stop them, you must return to Sullivan River Summer Camp to uncover what happened during that long-forgotten summer.

Scrapbook Paige
Search for objects and design scrapbook pages for customers in this upbeat hidden object game! It's time to get creative with Scrapbook Paige!

Secret Mission:
The Forgotten Island
World-renowned scientist Chanel Flores was sent to the Bermuda Triangle to investigate a mysterious island that has suddenly appeared there. Explore the island and try to help Flores come back to her ship in this exciting Hidden Object game!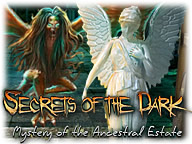 Secrets of the Dark:
Mystery Estate
You will have to challenge yourself as a professional who specializes in most tangled cases!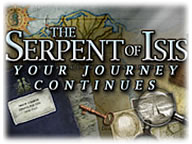 Serpent of Isis:
Your Journey Continues
Find the Tomb of Isis and finish the search that Robert's Grandpa started! Travel the globe and find clues that will help on your search! After Professor Thomas Penroy is kidnapped, it's up to you to take over the hunt for the legendry Tomb of Isis!

Shades of Death:
Royal Blood
After your father dies, your sister Violet requests your help at the Family Castle. After arriving, things seem to be in disarray. Discover what had frightened your father and find the truth behind his death.