Match 3 games for MAC OS
Over a decade ago Bejewelled burst gamers world with the brand-new jewel match concept. Since that time the popularity of color matching games grew continuously, and new trends within the genre have emerged. Rise of Atlantis or Call of Ages are the examples of Match 3 games in which your objective is to drop down the parts of an artifact you are to collect. Jewel Quest games feature additional hidden object levels. The Lost Kingdom Prophecy displays the three major tile-matching mechanics: groups, chains and swapper. Finally, there are collapse games like Cubis, which can be called match three in 3D.
Marble popper games stand alone the general jewel sliding puzzles. These are not only the derivatives of hit Zuma and Luxor game series, but also numerous bubble shooter arcades. These family-friendly action games are what you need to forget about daily routine. You can download new match 3 games enjoy them for one hour absolutely free. Use this try before you buy option to order only the titles worth your attention. Some of the puzzles also have web-versions, thus you may play match 3 games online as long as you want.

A Fairy Tale
When a giant menace threatens the village, the young faeries Delfbert, Wilf and Angelica set out on a journey to save their home! Join them on their quest through 100 puzzling levels of stunning graphics and magical music that will fill you with wond

Around the World in 80 Days
You only have 80 days to circumnavigate the globe. Think that sounds easy?Travel back in time to the late 19th century and get ready for spectacular adventures on land, sea and air. Use the unique chance to visit four continents.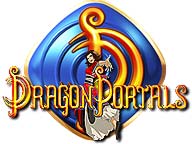 Dragon Portals
Friendly dragons have been bound to earth with dark magic, and only you and our radiant heroine Mila can save them! Download Dragon Portals for free at Absolutist.com!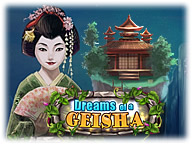 Dreams of a Geisha
Help Ichisumi in this incredible adventure to reopen the temples of Geisha and restore a world of beauty and passion. Dive into this engaging Match 3 game with beautiful scenery and relaxing music.

Fizz Ball
Why has everyone fled the islands? There's not a person in sight! Who will feed the animals and find out what scared the people away? Professor Fizzwizzle, of course! Bounce bubbles, rescue hungry animals, and solve a mystery, all at the same time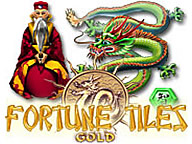 Fortune Tiles Gold
Can you discover the secrets of Wisdom, Strength, Love and more in this challenging puzzle game? Follow the path to enlightenment with Fortune Tiles - today!