Match 3 games for MAC OS
Over a decade ago Bejewelled burst gamers world with the brand-new jewel match concept. Since that time the popularity of color matching games grew continuously, and new trends within the genre have emerged. Rise of Atlantis or Call of Ages are the examples of Match 3 games in which your objective is to drop down the parts of an artifact you are to collect. Jewel Quest games feature additional hidden object levels. The Lost Kingdom Prophecy displays the three major tile-matching mechanics: groups, chains and swapper. Finally, there are collapse games like Cubis, which can be called match three in 3D.
Marble popper games stand alone the general jewel sliding puzzles. These are not only the derivatives of hit Zuma and Luxor game series, but also numerous bubble shooter arcades. These family-friendly action games are what you need to forget about daily routine. You can download new match 3 games enjoy them for one hour absolutely free. Use this try before you buy option to order only the titles worth your attention. Some of the puzzles also have web-versions, thus you may play match 3 games online as long as you want.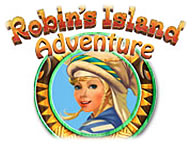 Robin's Island Adventure
Survive in the dangerous jungle, find food, and work with the inhabitants of the island. Can you build a boat sturdy enough for you to make it back to civilization?

Runes of Avalon 2
Welcome to the once glorious empire of Avalon, now clouded by the darkness of the evil Morganna's spells. After defeating Morganna in an intense magical battle, Evelyne, the protector of Avalon, must now cleanse Avalon from the dark curse!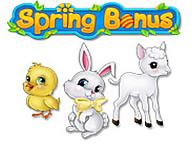 Spring Bonus
Help the Easter Bunny light the magic rainbow by melting away the cold grip of Winter. Featuring fluffy chicks, frolicking lambs and bouncy rabbits, this adorable Match 3 game is bursting with bonuses and fun for all the family.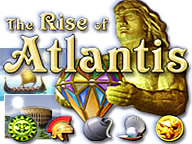 The Rise of Atlantis
Find a way to bring the legendary continent of Atlantis back to the surface and restore it to its might. Enjoy extraordinary puzzle game with spectacular new features, handy bonuses and explosive power-ups you set out on an adventurous quest!