Puzzle games for MAC OS
Come and play best puzzle games for Mac OS. Here you will find the top logic games on web and such classic board games as mahjong, nonograms, sudoku and sliding puzzles. The woman audience will definitely estimate the variety of jigsaw puzzles and beautifully drawn solitaire games. It is also a trend to merge various genres within a game, thus logic games often come up as mini-games in seek-and find titles. These games are commonly referred as hidden object puzzle adventure games, or HOPAs.
So, if you prefer to discover a story as you solve different riddles, don't hesitate to visit our hidden object games category. Match 3 puzzles also tend to feature some sort of storyline, Jewel Quest and The Treasures of Montezuma game series being bright examples of the kind. As you may see, the majority of the brain teasers are family friendly, so you can enjoy them together with your children. However we also have a separate catalogue where you can download puzzle games for kids along with other educational games for Mac.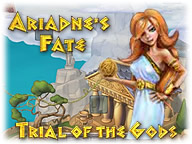 Trial of the Gods:
Ariadne's Journey
The saga of Princess Ariadne continues! Prince Theseus has been captured by cruel Amazons and it's up to you to help Ariadne on her dangerous and exciting journey to save her beloved!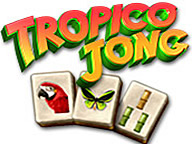 Tropico Jong
Grab your camera and go on a butterfly expedition through Tropico Island! How many butterflies can you discover? Play Tropico Jong today and see for yourself!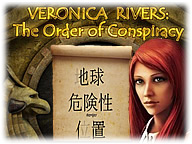 Veronica Rivers:
The Order of Conspiracy
Famous pilot Veronica Rivers finds a mysterious sign warning her that disaster is about to strike down the world! Use your hidden object skills to find the Gates of Destiny and prevent the unthinkable in Veronica Rivers: The Order of Conspiracy!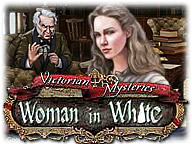 Victorian Mysteries:
Woman in White
A mysterious Woman in White... who is she and what secrets does she conceal? Somehow Walter's future is interlaced with this enigmatic woman... But will a drawing teacher be able to explore Victorian England and reveal the secrets of Woman in White?

Witches' Legacy:
The Charleston Curse
The Charlestons have been systematically killed by a witch and now it's up to you to protect Lynn!