Puzzle games for MAC OS
Come and play best puzzle games for Mac OS. Here you will find the top logic games on web and such classic board games as mahjong, nonograms, sudoku and sliding puzzles. The woman audience will definitely estimate the variety of jigsaw puzzles and beautifully drawn solitaire games. It is also a trend to merge various genres within a game, thus logic games often come up as mini-games in seek-and find titles. These games are commonly referred as hidden object puzzle adventure games, or HOPAs.
So, if you prefer to discover a story as you solve different riddles, don't hesitate to visit our hidden object games category. Match 3 puzzles also tend to feature some sort of storyline, Jewel Quest and The Treasures of Montezuma game series being bright examples of the kind. As you may see, the majority of the brain teasers are family friendly, so you can enjoy them together with your children. However we also have a separate catalogue where you can download puzzle games for kids along with other educational games for Mac.

Dark Parables:
Curse of the Briar Rose
1000 years ago, Sleeping Beauty was kissed by a prince, which removed a terrible curse from the kingdom. The rampant briars were held at bay, but the poor princess was left in her slumber.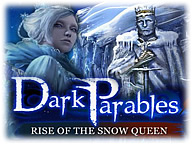 Dark Parables:
Rise of the Snow Queen
Journey into the mythical Snowfall Kingdom and investigate the disappearance of children in Dark Parables: Rise of the Snow Queen!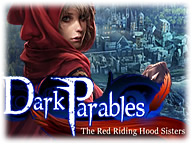 Dark Parables:
Red Riding Hood Sisters
Assist the Red Riding Hood Sisters in this thrilling Hidden Object Adventure game!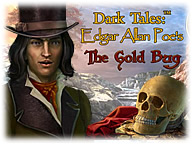 Dark Tales:
Edgar Allan Poe's Gold Bug
Edgar Allan Poe's classic tale gets a reboot in this fourth game in the well-loved Dark Tales series!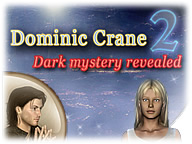 Dominic Crane 2:
Dark Mystery Revealed
Dominic Crane's been dreaming about mysterious places he's never been to. He visits a shrink who helps him uncover a dark mystery from his childhood!

Magic Match Adventures
Magic Match Adventures takes the addictive Magic Match gameplay and pairs it with a unique simulation where each match you create will not only give you special powers and magic spells, but will help repair the imp villages and restore peace.