Strategy games for MAC OS
Do you have what it takes to make it to the top in the business world? Check it out now with the best simulation games for Mac. Hire managers, buy all sorts of improvements and decor, widen the range of goods and services offered and expand your trading network in the fun time management games for Mac OS X, including top-rated Diner Dash and Hotel Mogul series. Building games like the famous Build-A-Lot titles are another example of so-called tycoon games.
One more trend are resource management games, where users usually have few objectives on the level. Playing against the time, they restore roads, build and upgrade houses and plants, collect foods and much more, trying to figure out the most beneficial workflow. This gameplay are characteristic of Roads of Rome and Northern Tales series, which you can download for Mac free of charge. You can also play time management games online is you switch to the corresponding section of our portal. Remember that Absolutist.com is your resource of the new sim and business games, so, don't forget to bookmark our entertainment portal.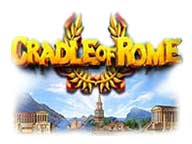 Cradle of Rome
Play Cradle of Rome and conquer more than 100 levels, collecting 8 original bonuses. As you play more and earn enough money to buy larger buildings, you'll see your city grow into a magnificent heart of antiquity!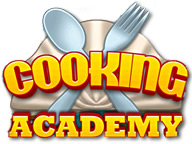 Cooking Academy
Grab your oven mitts and don your Chef's Hat! Cooking Academy is the game that places you in the kitchens of a prestigious culinary school! From Pancakes to Creme Brulee, prepare over 50 different recipes!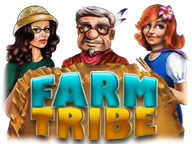 Farm Tribe
Help Anny organize a farm and solve the mystery of Mayan's tribe! Hire workers, take care of them and improve their professional skills. Gain profit and help pay for the land that the research can be started in Farm Tribe!

Fish Tycoon
These are your fish and like real fish, you need to care for them. You can feed them, cure them if they get sick and make lots of babies! The game runs in true real time: new surprises every time you check back into your game.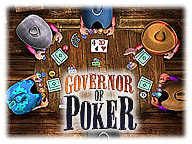 Governor of Poker
Do you have what it takes to play against the pro players of the old west? Buy houses, and means of transport to get you everywhere in Texas as you play. Dare to join a tournament or a cash game and perhaps bet ALL IN.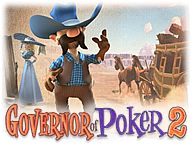 Governor of Poker 2
The government has outlawed all poker games! Play Texas HoldΓÇÖem as you fight to overturn the ban and become the Governor of Poker! Prove to the minister of the Texas gambling committee that poker is all about skill and get him to make the game legal!