Time Management games for MAC OS
Do you have what it takes to make it to the top in the business world? Check it out now with the best simulation games for Mac. Hire managers, buy all sorts of improvements and decor, widen the range of goods and services offered and expand your trading network in the fun time management games for Mac OS X, including top-rated Diner Dash and Hotel Mogul series. Building games like the famous Build-A-Lot titles are another example of so-called tycoon games.
One more trend are resource management games, where users usually have few objectives on the level. Playing against the time, they restore roads, build and upgrade houses and plants, collect foods and much more, trying to figure out the most beneficial workflow. This gameplay are characteristic of Roads of Rome and Northern Tales series, which you can download for Mac free of charge. You can also play time management games online is you switch to the corresponding section of our portal. Remember that Absolutist.com is your resource of the new sim and business games, so, don't forget to bookmark our entertainment portal.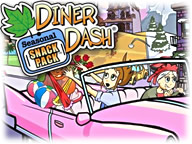 Diner Dash:
Seasonal Snack Pack
In Diner Dash: Seasonal Snack Pack, stroll down memory lane with Grandma and Flo as they reminisce about their favorite seasons! If you think the denizens of Dinertown like to have a good time when they stop by Flo's, you should see them really party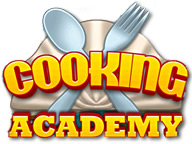 Cooking Academy
Grab your oven mitts and don your Chef's Hat! Cooking Academy is the game that places you in the kitchens of a prestigious culinary school! From Pancakes to Creme Brulee, prepare over 50 different recipes!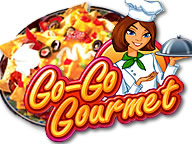 Go-Go Gourmet
Search, sauté, and serve your way to gastronomic greatness! Go-Go Gourmet puts you in the heat of the kitchen with hidden object and time management gameplay, all rolled into one! Find ingredients and prepare more than one request at a time!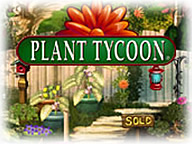 Plant Tycoon
From the creators of Fish Tycoon and the epic Virtual Villagers series comes Plant Tycoon, a great new plant simulation where you grow plants, harvest seeds, and sell adult plants in the Nursery to make money. Discover the Magic Plants and GET RICH!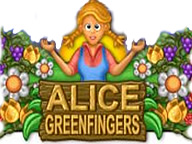 Alice Greenfingers
Step into the gardening business in this intriguing simulation game, where you build and decorate your own garden of flowers, animals and vegetables. Earn more than 10 special awards with Alice Greenfingers!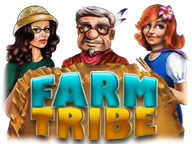 Farm Tribe
Help Anny organize a farm and solve the mystery of Mayan's tribe! Hire workers, take care of them and improve their professional skills. Gain profit and help pay for the land that the research can be started in Farm Tribe!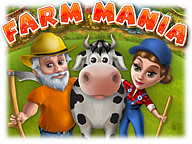 Farm Mania
Plant vegetables, raise animals, become a beekeeper...the possibilities are endless in Farm Mania! So, come spend some time in the country with Anna and her family in Farm Mania!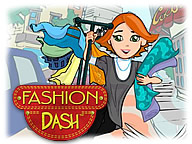 Fashion Dash
It's time to try on a whole new DASH! Step into the fashionable shoes of Coco, a young woman with dreams of creating a new fashion empire, one custom fit at a time! Come try on a game that's guaranteed to fit!

Fish Tycoon
These are your fish and like real fish, you need to care for them. You can feed them, cure them if they get sick and make lots of babies! The game runs in true real time: new surprises every time you check back into your game.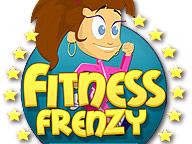 Fitness Frenzy
Help Vicki meet a real challenge! In Fitness Frenzy, YOU are a fitness trainer. You get to help people get fit and feel great. Teach them how to work out and reach their ultimate goals. How about you...can you keep up with the frenzy?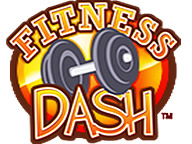 Fitness Dash
While jogging, Jo notices her fellow DinerTown residents gobbling up double bacon burgers at Flo's Diner just days before the annual tug-of-war competition. Help Jo get the citizens of DinerTown back on track and lead them to a tug-of-war victory!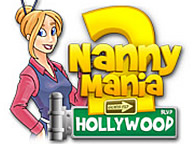 Nanny Mania 2
Nanny Mania 2 brings you directly into the lifestyles of the rich and famous! In Hollywood, being a stay at home mom is a lot of work, and when a celebrity needs help with her young twins, who else do you think she would call?