New online games for kids to play are here. Absolutist strives to offer fun family-friendly games. Thus on our web-site parents may find games for kids free. If you want your children to prepare for school, pick word games and online puzzles. Along with Math online games, these web learning games help children to develop logic and memory skills. Hidden object games online offer to find hidden numbers or spot the difference between two hidden scenes. Thus online finding games and memory games lets kids to improve the power of observation.
Though online games for children are a not only educational. On this page you can choose there are many family-friendly puzzles kids arcades. Play online bubble games or mahjong and sudoku online. Discover colorful time management and action games for kids. Solve picturesque jigsaw puzzles online or enjoy match 3 games. Fun platformars and arcade games for kids are available online. Here you can also download fun games for kids free.
Screw the Nut 2

Push the nut to the bolt in a physics game
Play Online
Arkadium's Bubble Shooter

How far can you go with limited bubble shots
Play Online
Star Beacons

Collect stars all across the universe
Play Online
Mad Burger


Throw a burger to your hungry client
Play Online
Sugar Tales

Feed the candy to a cute little monster
Play Online
Civiballs Christmas Levels Pack

Pack Christmas decorations in gift boxes depending on color
Play Online
Apple Worm

Help a hungry worm eat an apple in a twisted maze
Play Online
Wake up the Box


Stir the sleeping box in a physics-based puzzle game
Play Online
Letter Garden


Prove a puzzler in a hit word game!
Play Online
Chronicles of Albian: Magic Convention


Explore magical castle!
Play Online
Northern Tale

Restore the Kingdom!
Play Online
Steal the Meal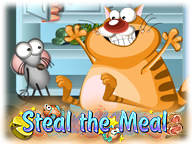 Help the spy mice!
Play Online