Absolutist joins Happy Artist to make dreams come true with a new Hidden Object game!
Grant yourself a little miracle!

Happy Artist and Absolutist make dreams come true with Bedtime Stories: The Lost Dreams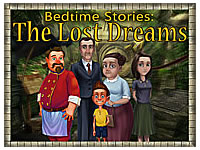 Even when Christmas vocations are through and the last bottle of New Year champagne has been poured, your heart would still long for miracles. Happy Artist and Absolutist make them happen! Seize a chance to prolong your festive mood with Bedtime Stories: The Lost Dreams, a fun and fancy Hidden Object Puzzle Adventure game.
In this 2012 newbie you are to take on a role of a little boy and wander the reveries of his unlucky relatives. Each of them once made a crucial mistake causing a downfall of their best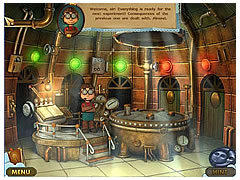 expectations and hopes. Every night in their dreams they take on another endeavor to avoid the obstacles which turned their lives into misery. But Christmas is the time of wonders and with the boy's help and wit these 4 stories will finally enjoy the happy end. Cool cartoon art style and amusing human and animal characters surround you all the way through four dream chapters.
Each of them features its particular ambiance and objective, thus, a player is just about to receive a few games instead of one.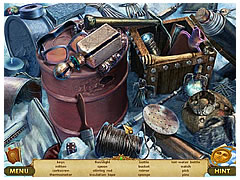 Complete 20+ Hidden Object scenes and collect useful items as you explore dozens of well-drawn locations with fun animation. The game is also seasoned with 20 puzzles and mini-games, good sense of humor and beautiful cut scenes swaying a player into the haze of daydreaming. When all the presents have been handed in, it's high time to make a gift for yourself – the gift of high spirit and a hope for good. Thus, Bedtime Stories: The Lost Dreams is the right choice to start a new year with. Remember, each time you help a miracle happen, you make another step to fulfill your own dream.
Main features of the game:
4 different chapters with unique setting and characters
23 unique scenes
15 HO screens
20 minigames
The link to the gamepage: Bedtime Stories: The Lost Dreams

For review and press contacts, please get in touch with us: pr@absolutist.com

Learn more about the company: About Us

Absolutist has been established in 2000 and specializes in developing games for PC, Mac and iPhone/iPad, as well as Flash multiplayer online games and social games (for such social networking sites as Facebook, Vkontakte, etc.) The company has developed over 100 C++ titles to date and about 150 Flash titles. Absolutist operates a broad casual games network, the largest sites being Absolutist.com and Wellgames.com. The unique feature of all its brand titles is the game engine that allows to port the games to different platforms without any difficulties.

Contact:

Alexandra Skripka
Marketing Director
53, XXII Partsyezda St.
Dniepropetrovsk, Ukraine, 49000
Phone: +38 056 770 14 73
Fax: 38 0562 34 10 28